Gary M Lepper is a retired trial lawyer with degrees from Stanford University. An Army veteran, he has written for a local newspaper as well as authored A Bibliographical Introduction to Seventy-five Modern American Authors, a research study on modern American first edition fiction and poetry that can be found in most libraries. He is an avid baseball fan and fantasy baseball league commissioner and nine-time winner of the Walnut Creek Bush (fantasy baseball) League. Lepper is a collector of first edition novels, comic books and baseball cards among other ephemera. He is married with two daughters, three granddaughters and, at last, one grandson, as well as the devoted owner of "Frodo," a half Maltese, half Shih Tzu attack dog.
Connect with Gary M Lepper at www.garylepper.com.
A Deadly Game can be found at
Amazon
.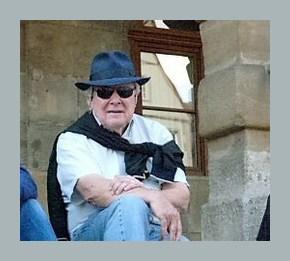 Please share some of the best memories of your childhood.
Growing up in a neighborhood full of other families, literally next to a national forest and near a high school baseball field, so there always was something to do and somewhere to go.
About your education?
Being taught to recognize implication and nuance rather than mere fact or detail.
What career did you plan during your education days?
Initially, professor of American history; ultimately, trial lawyer
Gary M Lepper wanted to be a professor
What are your future plans?
Stay alive through my eighties.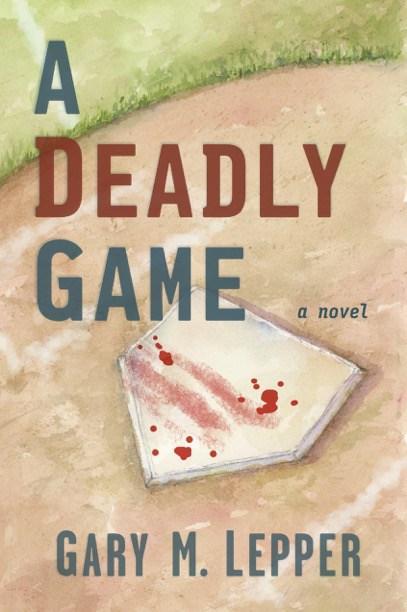 What is your favorite genre and why?
History (it's real and gives me perspective); then action-mystery fiction (if written and plotted well, it's engaging and fun)
When did you start writing? What is the purpose of your writing?
Nine or so years ago; partly to entertain myself and partly to entertain others.
What are your forthcoming writings?
A Deadly Vote (fall of 2017)…A Deadly Novel (fall of 2019)…You'll Never Know (different—female—protagonist; fall of 2018)
What keeps you motivating towards writing?
A fear of boredom
If writing a book is taken as a project, what are the key essentials you take care of in project management?
Though they might seem contradictory, organization and flexibility.
What is generally your preference in reading – a paper book or ebook? And why?
Paper book: habit, ability to look back, ease of making notations or checkmarks
Gary M Lepper is reading ARcher Mayor
What is the last book you finished reading? What is the current book you're reading?
History: The Birth of the Elizabethan Age by Norman Jones; Fiction: I am in the midst of the terrific Joe Gunther detective series by Archer Mayor
Your favorite book and why?
It is very hard to separate "best" and "favorite." However…History: The Army of the Potomac by Bruce Catton (comprehensive, clear, smooth, literate history at its best)…Fiction: The Great Gatsby by F. Scott Fitzgerald (flawless prose, vivid characters)
If you had to live a day of your life as one of the living or dead personality, who would it be and why?
June 24, 1876, as George Custer so I could say, "boys, I'm way too full of myself. Let's get out of here, now."
How much real life goes into a fiction writing?
I suppose it depends on the subject matter. In my instance and in an action-mystery, virtually none…or so I believed until friends pointed out locations, expressions, attitudes and the like that did evoke my "real life."
Your dream destination on Earth?
I am fortunate to have been to it: the physical memories of ancient Egypt.
Your origin of birth and other countries you have visited/ stayed. What best things you liked in these countries around the globe?
Virginia…Too many to name, but Republic of South Africa (welcoming, beautiful, diverse), England (so much history and culture), and Italy (scenic, relaxing and, well, tasty) stand out.
Favorite time of the day?
Mid-afternoon.

Garm M Lepper Loves A Shot In The Dark
Your favorite movie and why?
Far too many: Westerns (The Searchers, One-Eyed Jacks, She Wore a Yellow Ribbon, Tombstone)…War (Patton, Zulu, A Bridge Too Far)…Drama (The Godfather, To Kill a Mockingbird, Inherit the Wind)…Comedy (Dr. Strangelove, A Shot in the Dark, I Was a Male War Bride)…and on and on.
Your favorite food?
Medium rare prime rib or veal saltimbocca
Your favorite sports?
Baseball and football.
The first thing you do in the morning after waking up?
Same thing every other man in the world does, I suspect…And then read the newspaper.
The last thing to do before sleep?
Read…oh, and turn off the light.
The title of your autobiography would be…
Lean On Me
It was quite an interesting interaction with Gary M Lepper. I would wait for the title 'Lean On Me' to read in near future. And wish him good luck for all his fantastic work.