We love bubbles, more specifically Gazillion Bubbles so when Gazillion Bubble Pong arrived for review I knew it was going to be good. This fantastic product combines the fun of bubbles and the competitive excitement of a ping-pong game in one. It's going to be great when the weather starts getting warmer and we are spending more time in the garden. Bring on those sunny days.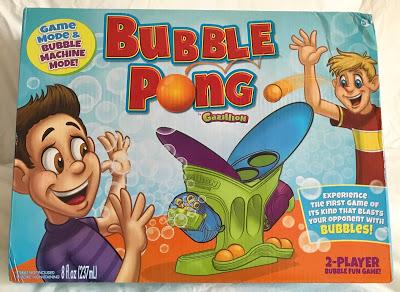 What is Gazillion Bubble Pong
Gazillion Bubble Pong is the first game of its kind that blasts your opponent with bubbles while you compete to bounce ping pong balls into each other's side and score points. The first person to score 3 times wins. It is suitable for all ages with 4 levels of difficulty so the whole family can join in. You also have the option to just switch to bubble machine mode which lets you enjoy a non-stop bubble party, perfect for BBQs and summer parties.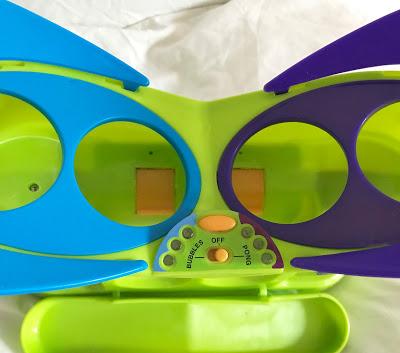 Our Verdict
The game console itself is easy to set up, you just slot on the bumpers and trays, add bubble mix and get ready to play ping pong. It takes 2 AA batteries which are not supplied so make sure you have some to hand, then switch it on and let the fun begin. We started with the easiest level which was perfect for the kids, 4-year-old twins and Ben, aged 8 to get the hang of the ping pong game. Once you have you gotten into the swing of it you can start advancing to the next difficulty level and let the competitiveness really kick in then.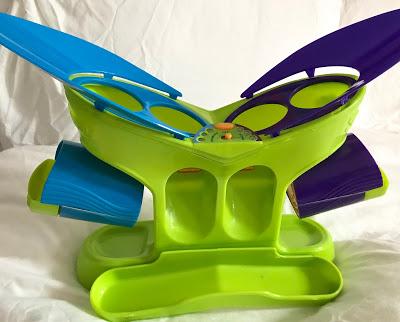 The sheer volume of bubbles and quantity it produces are brilliant, Gazillion Bubbles really do make the best bubbles. When it comes to refills, the good news is there are two types of bubble solution to choose from, Original and Big Bubble with refills readily available in 8oz, 2L and 4L bottles both in-store and online from Amazon.
I love the variety and creative products that Gazillion come up every year, they clearly have some fun people designing them. Along with Bubble Pong, Crazy Wand is also new for 2018 so keep an eye out for that too if you are bubble crazy like us. 
Where to Buy
Gazillion Bubble Pong (RRP £19.99) and Crazy Wands are available to purchase from all the usual big retailers such as
Amazon
, Argos Online and Smyths and is suitable for ages 3+.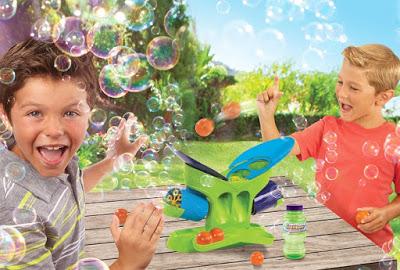 *Disclaimer: I was sent Gazillion Bubble Pong for review. All views and opinions are my own and unbiased.