We love bubbles in this family, they are such simple fun and the laughter they generate amongst my kiddies is pure magic. We were therefore very excited to be given the opportunity to put the Gazillion Incredibubble Wand to the test.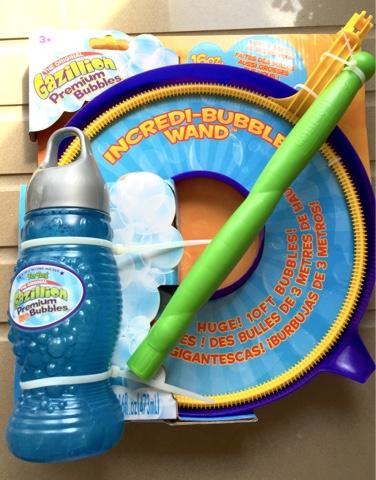 What Makes the Wand Incredibubble
The Gazillion Incredibubble Wand lets you make bubbles as big as you! Simply pour the Gazillion solution into the tray, dip the wand into the solution and wave the wand to create enormous bubbles. Includes with your wand is a 16 oz. bottle of the Special Super Strength non-toxic Blue Gazillion Bubble solution.
Putting it to the Test
We had a lot of fun putting the Incredibubble Wand to the test. The wand is pretty huge, the loop easily fits over your head (as tested by the twins) and definitely takes blowing bubbles to the next level. We found the trick to making big bubbles is to make sure you have lots of bubble solution in the tray before dipping the wand in and then slowly lift it and wave it gently and steadily to produce giant bubbles.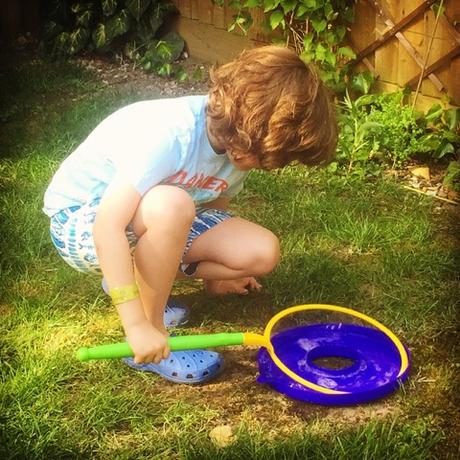 Avoid windy conditions too as the bubbles don't have time to form properly and burst easily. 
The blue Premium Big Bubble solution that comes with the wand is excellent and in my opinion has something extra added to when compared to the green Gazillion Premium Bubble solution which we tried when we ran out of the blue. 
Our Verdict
The Incredibubble wand is so much fun. We all took turns trying to make the biggest bubbles we possibly could and I was very impressed with how well Ben, aged 6, and my three year old twins, Zoey and Zachary did.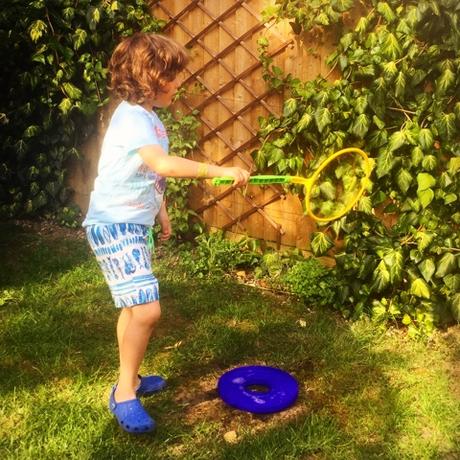 Racing each other tho pop the bubbles first was the most fun of course, however we did let some float way up into the sky to see just how high they would get before they popped and I can report we had some that nearly got as high as out house which was very impressive indeed.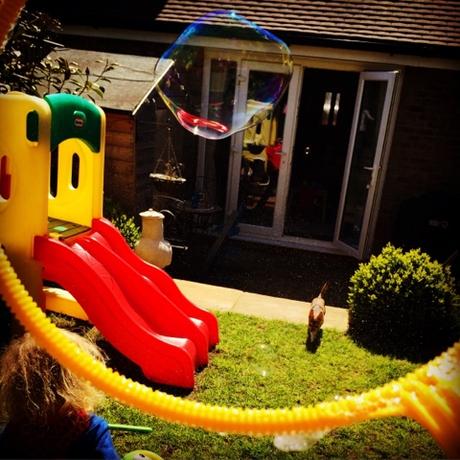 The Gazillion Incredibubble Wand is a guaranteed to deliver hours of fun this summer, the giant wand is a clever way of making traditional bubble blowing incredible. 
Where to Buy
Argos has a special offer on where you can buy both wands mentioned together in a two pack for £19.99 which is definitely worth checking out for lots of Incredibubble fun this summer.
*Disclaimer: I was sent the Gazillion Incredibubble Wand for review. All views and opinions are my own and unbiased.