Two months ago I attended Glory of New York Launch and here is a lipstick which is one of the products that I got from the event.  I've been hearing tons and tons of raves about GNY and even personal testimonies from my blogger friends who have tried it that's why I've been so excited to try their products.  I'll be starting with this super fave lipstick!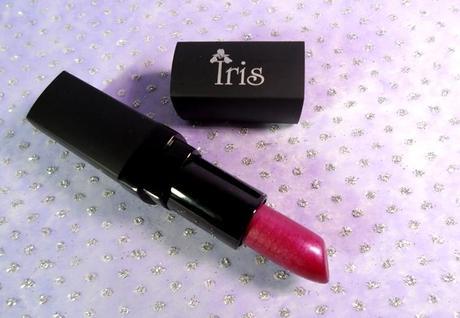 Glory of New York – Iris | in the shade 54
Iris is a limited edition line of Glory of New York if I'm not mistaken.  They have palettes, lipsticks, and other products under Iris line but all of them are still under GNY.  As you notice, they don't have names yet for lipstick shades.  They actually have a lot of shades, I can't even count the exact number.  During the event, we were able to play around the makeups, choose our own shade of lippie, and here's what I got, No. 54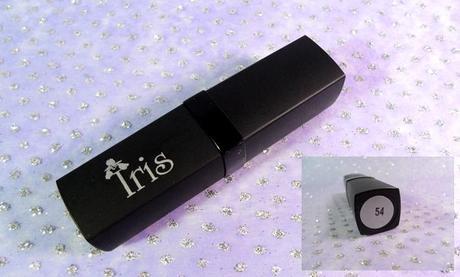 For the packaging, it's not super heavy nor super light and it looks sturdy.  The finish of the tube is also not dirt magnet unlike others that have velvety feel which is a dirt magnet.  The retracting mechanism is not faulty, which is great.  It's not easily melted by the way!  *dance dance*  I'm disappointed with lipsticks that melt so bad.  I have a few here, when applied, it moves all over the tube making it hard to cover and retract because the packaging will scrape the product, ugh!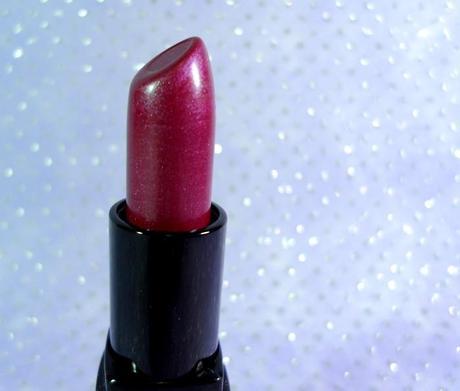 Close-up Look
As you can see, it has super fine shimmers with frosted finish.  I'm not a huge fan of frosted lipsticks because they accentuate my fatty lips but, this one looks so good on me.  I'm not an expert with describing colors but this shade is more on the plum side with blue undertone.

Lip swatch.  I love it! <3  This is what I am wearing on my Goodbye List , YT Video on GenzelKissesTV

Now, when you wipe it off, it leaves a healthy flush on the lips which I really like.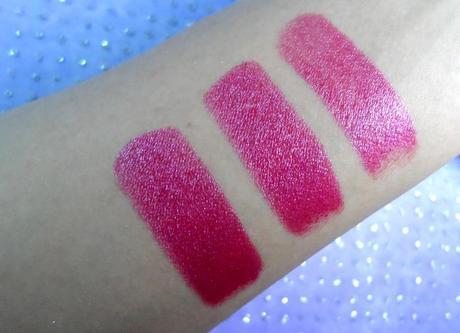 Swatches (L-R) 3x swipes, 2 swipes, 1 swipe.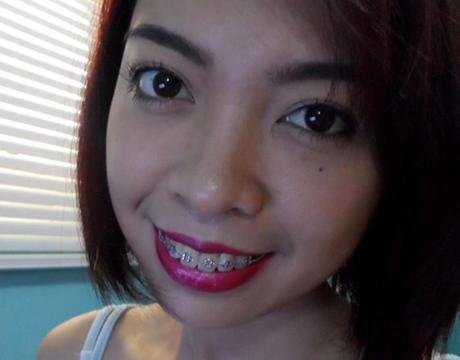 Wearing Glory of New York – Iris in shade no. 54 (sorry for the overwhelming photo, *laughs*)
---
LOVE
♥  Highly pigmented, you can intensify the color
♥  Good packaging
♥  Doesn't melt easily
♥  Moisturizes the lips, no need for lip balms
♥  Leaves a nice tint as it fades
♥  Very long lasting.  Lasts around 5-6 hours if no eating or drinking.  Doesn't totally fade when you eat.
♥  No weird smell
CONCERN
✿  Price.  It's P600.00 ++ and some may find it expensive but I'm telling you, it's worth every penny!
✿  Only available via online or bazaar.  Not available in malls, etc.
TIP/s and RECOMMENDATION
☑  To avoid lipsticks to melt, store them in a room temperature.  I put mine in a cabinet, not exposed to sunlight.
☑  Since this is a bright shade, I pair it with neautral eye makeup.
REPURCHASE?
O h yeah, definitely!  If only I can afford all the shades!
OVERALL



This is a great lipstick, hands down.  If this is in matte finish, I'll give it a perfect score.  The shade is perfect for an elegant look.
WHERE TO BUY?
You can get this from Queen B | The official distributor of GNY here in the country.
For more information
Glory of New York PH on Facebook | Website
What's your favorite lipstick this season?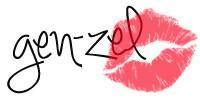 ---