Grand Opening: Nespresso Beverly Hills Flagship Boutique
By: Ruth and Erin
Disclosure: We were invited out to the Grand Opening of the Nespresso Boutique in Beverly Hills. All thoughts and opinions are our own. Photographs all taken by Ruth. =)
This past week Nespresso opened up their doors with an extravagant Grand Opening Celebration for their new Flagship Boutique in Beverly Hills! I was bummed I could not make the trip out myself, but was excited to be able to send Ruth from So Cal Pocket Memories in my place. So here's the scoop on what's new in the 90210!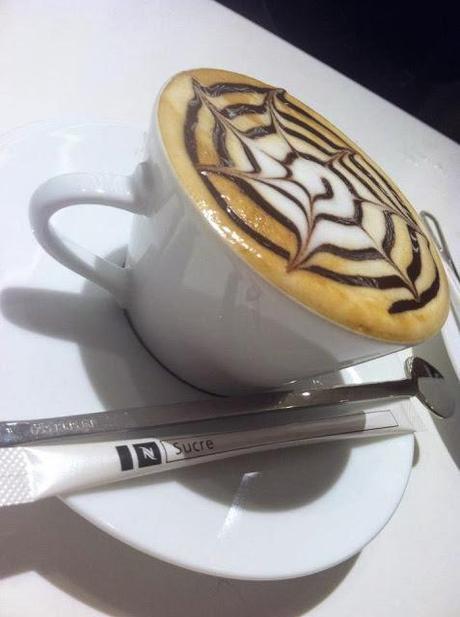 Last Wednesday I was invited to Nespresso's grand opening of their Beverly Hills Boutique located on Beverly Drive.  Funny story, I was getting there and I was so excited to see the parking structure across the street.  Mind you I am an aggressive driver when I drive my little car.  A person crossing the sidewalk probably thought I wasn't going to stop.  When he saw I stopped I looked at him and it was Jerry Springer!  I should of chanted Jerry!  Jerry!  Jerry! as he crossed, but decided to keep my cool since I was in Beverly Hills!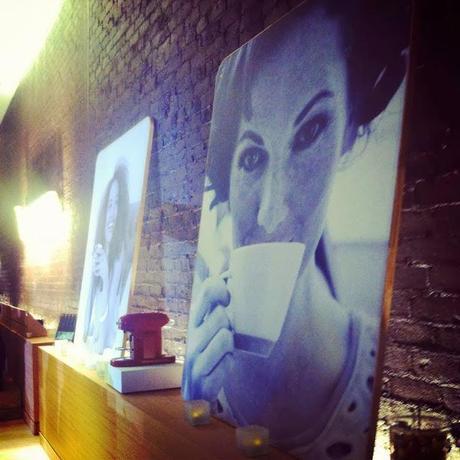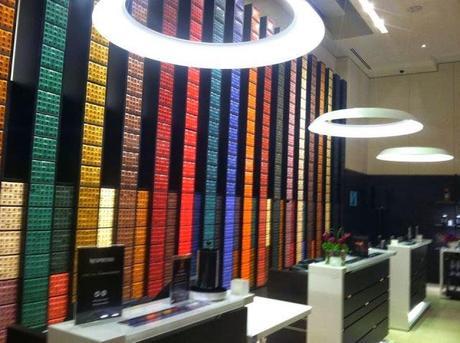 This place is so chic with an indoor/outdoor patio that if you are a people watcher like myself you can sit back enjoy a cup a coffee and relax.  Maybe even spot a celebrity or two!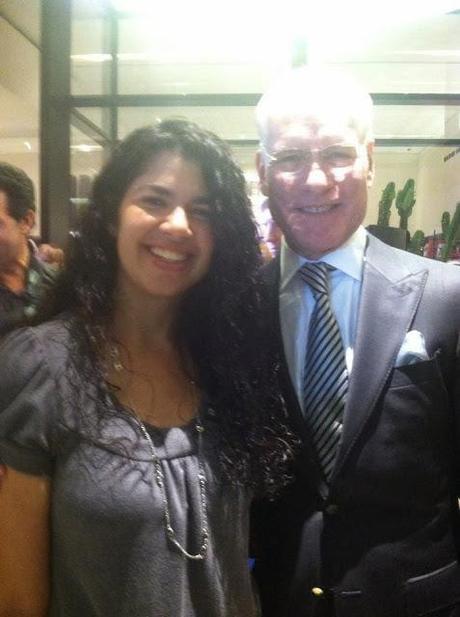 I got to meet Tim Gunn!  He admitted that he is a Coffee Snob and he will not drink anything but Nespresso.  I think I am turning into one myself having tasted the Nespresso coffee.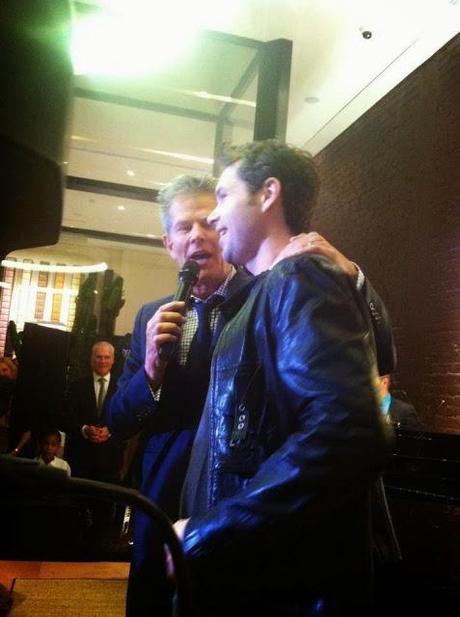 A great surprise from music composer, David Foster, and American Idol, Michael Johns.  He sang the song St. Elmo's Fire as they once did on American Idol.  It was a great treat.  David Foster was hilarious.  He did a great job entertaining the crowd.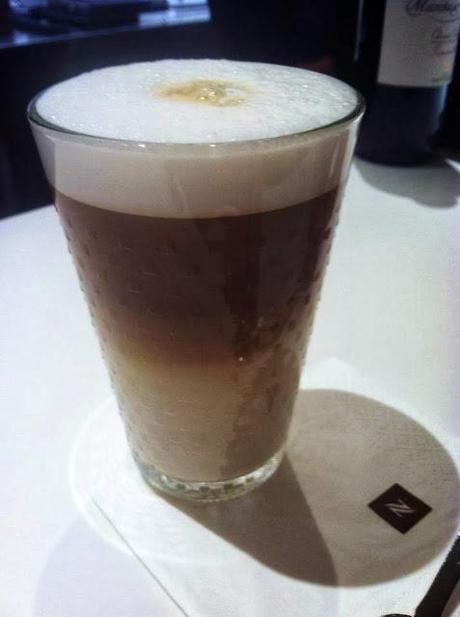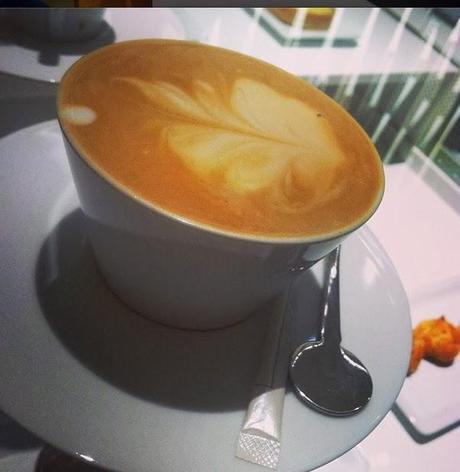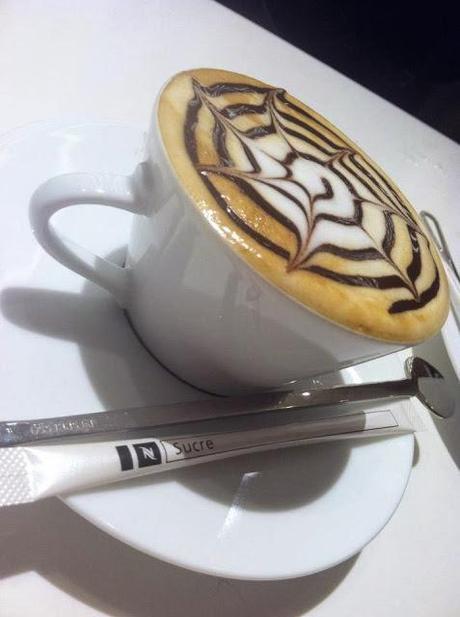 The coffee was absolutely the best coffee I have ever, ever, ever had!  My fave was the cappuccino.  The presentation was so beautiful that you didn't want to ruin it by drinking it.  Then you get over it by how great it tastes.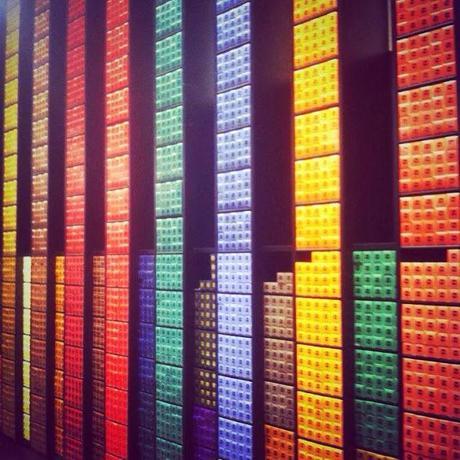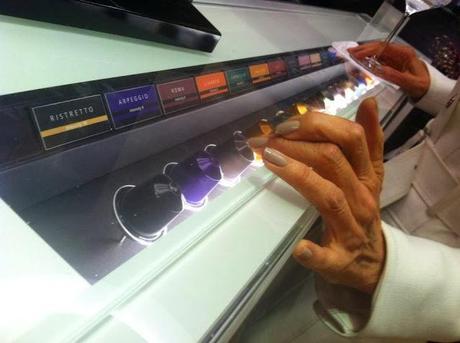 The Nespresso Beverly Hills Boutique features 21 Grand Crus that you may sample with a coffee specialist that will help guide you to making your choice.  If you are in a hurry you can order online and they will have it ready for pick up or you can also have them delivered to you!
With their great menu selection you can have breakfast, lunch, dinner, or dessert and ask your server to help you pair your meal with the coffee.
You can connect more with Nespresso here: Website     Twitter      Instagram
What flavor of Nespresso are you excited to try?