Like most little boys Zachary is a big TMNT fan, he loves the Half Shell Hereos toys that he has so when I gave him the Half-Shell Heroes Mutant Loader Vehicle with Mikey he was delighted. The extra cool thing about this toy is the fact that the Mutant Loader has a forklift which lets you lift baddies, then flip them in the capture cage which all three of my my kids were impressed with and love doing.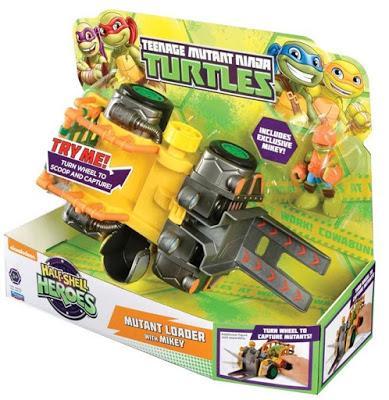 The Half-Shell Hero Mutant Loader Vehicle with Mikey is the perfect combination for Zachary who loves his TMNT and playing with construction vehicles. The range is well thought out to appeal to little ones who want to play with vehicles like trucks and diggers but also their favorite characters like Mikey. It is the perfect tool to let their active little imaginations marry all the things they love together.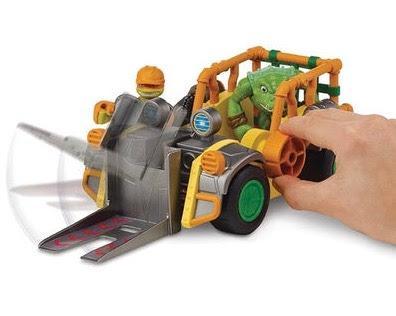 The Mutant Loader Vehicle is brightly coloured and perfect for small hands and it is definitely strong enough to withstand boisterous play. The forklift is easy to operate with the turn of a wheel and Zachary got the hang of of using it really quickly and he has been busy catching baddies ever since. It also has a little side cart where you can pop Mikey in to sit.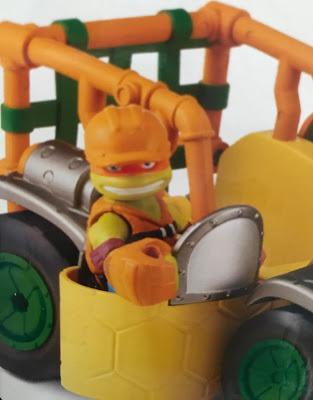 The articulated Mikey figures is very cool and Zachary likes the fact that he can pop him in his pocket and bring him on adventures with him. All figures in the Half-Shell Heroes range are compatible which adds to the fun if you have more than one vehicle.
Our Verdict
I can definitely recommend the Half-Shell Heroes Mutant Loader Vehicle with Mikey, it has been the source of much entertainment for Zachary who has spent hours playing with it. It is more than just a character toy or a vehicle to play with as it combines both types of toys which ticks a lot of boxes in the toy stakes. I also love the fact that it is so robust and will stand the test of time when it comes to the twins toy test.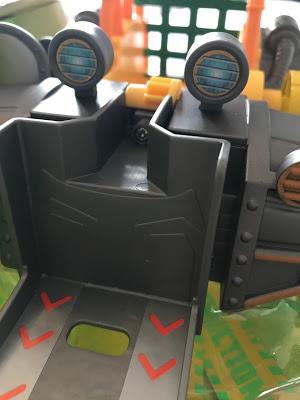 Where to Buy
Half-Shell Heroes Mutant Loader Vehicle with Mikey is available to buy from most of the usual toy retailers including
Smyths Toys
with an RRP of £19.99. For more information on the fantastic range of Half-Shell Heroes head over to Flair and the TMNT Toys Collectors Club. 
*Discalimer: I was sent the Half-Shell Heroes Mutant Loader Vehicle with Mikey for review. All views and opinions are my own and unbiased.