Halloween is hardly a part of the Filipino culture so there was no Halloween party that I can attend to. Nevertheless, that didn't stop me from doing a make-up experiment! I was super glad when bf agreed to be my victim. He'd usually give me a straight and unfaltering "no". But I guess guys generally had no problem about looking bloody and gory.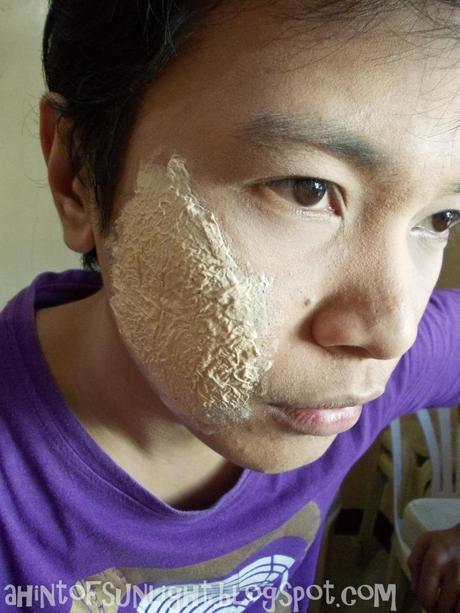 I wanted to make it look like his face had been badly burnt. I also tried on making this huge gash on his cheek, so it looks like he's been cut by something sharp and hot.... well actually this is supposed to be a zombie look that didn't work out because I didn't had fake blood with me.
The wrinkly skin is a combination of glue, tinted moisturizer (the Myra Tinted Moisturizer that I stopped using but didn't throw out), water and tissue paper. It took a while for the whole thing to dry and while waiting, I did my doll make-up.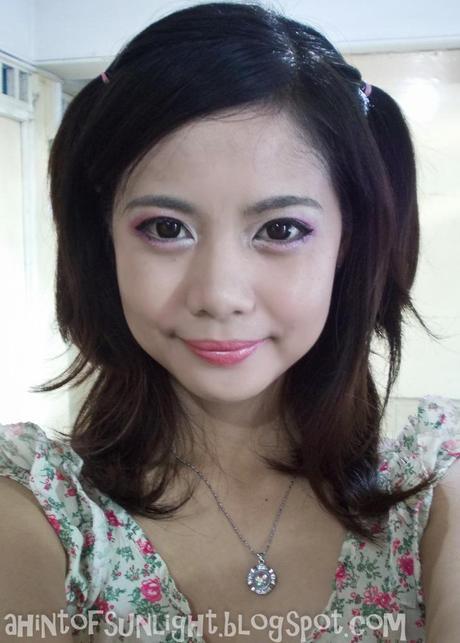 cute necklace from DfabShop. It doesn't really go with the whole doll look but I've been fond of wearing this lately.
What mostly helped me accomplish this look are my big circle lenses, eyeliner, and the light pink frosty lipstick. This is a bit rush and hence, not really a complete doll look.  I'll probably make a tutorial on a more complete doll look using cheap products that are available locally. 
And so after around 30 minutes, the false skin is already dry and I added the colors.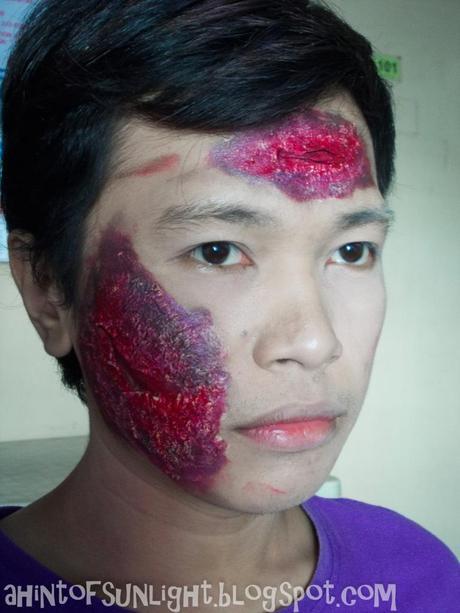 I didn't had stage make-up and all the materials necessary for a Halloween look so I had to make do with eye shadow and lots of lipstick. In fact I had to sacrifice a cheap red lipstick that I don't use for this, as well as another purplish lipstick that I barely use! 
And so, after adding a few more effects and a bit of post-processing to make the images sharper, here are the final results!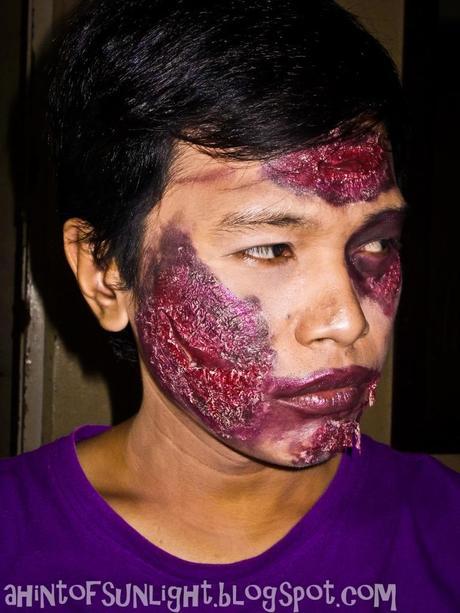 Badly-burnt Face.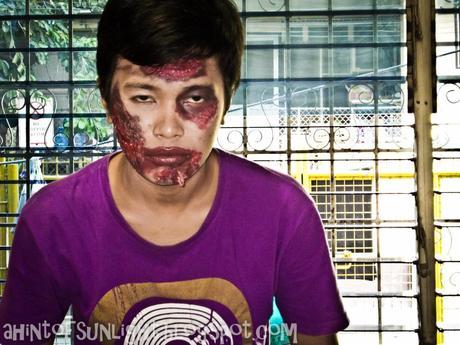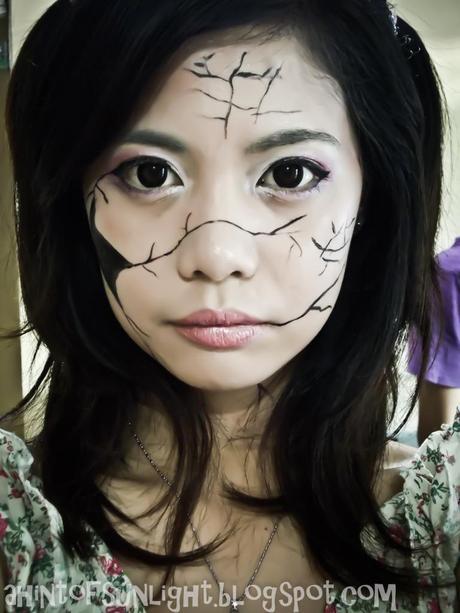 Broken Doll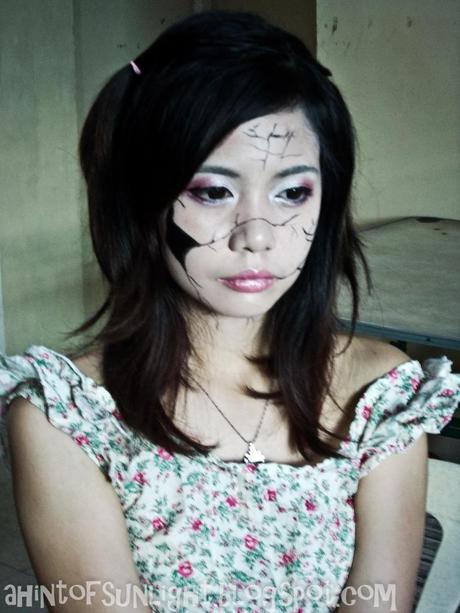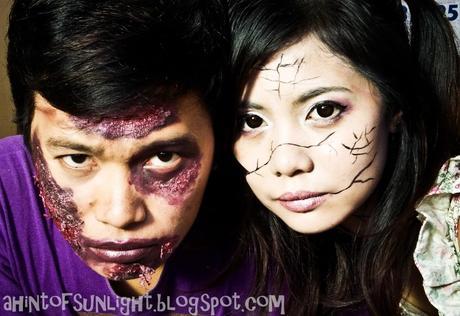 These make-up experiments were based on the Halloween tutorials of bubzbeauty and Michelle Phan.
Happy Halloween everyone!