Wow what a year it's been. It was a crazy, tough start especially the first two weeks of it which were spent in SCBU where it felt like everything was against us and we'd never escape. I'll never forget the relief we felt on the 2nd of May when we were told we could go home, in fact I think we may have to have another little celebration that day to mark that date.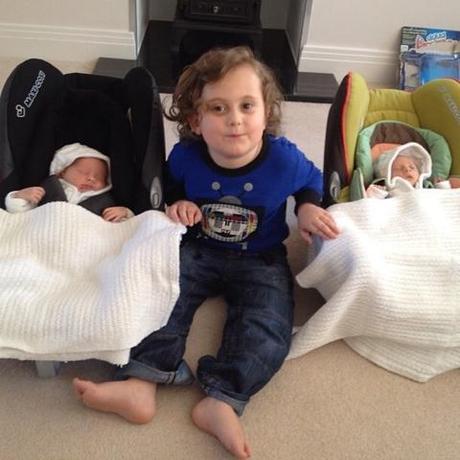 Our Little Zoey
Our very teeny tiny 3lb 2.5oz Zoey "Bean" was born at 1.26pm.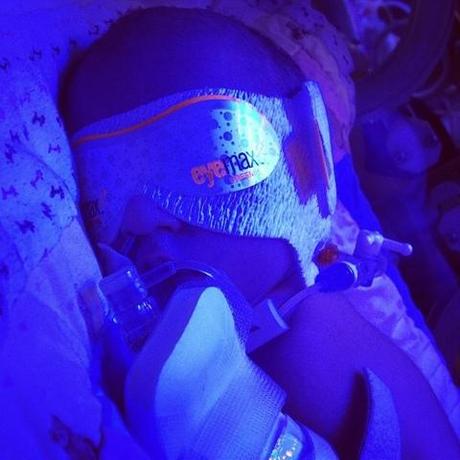 I remember the first time I was told I had a daughter, I was so delighted. I can admit it now, I really wanted a little girl. When the young curly haired doctor brought her over to me, all wrapped up in a green blanket with a wolly hat she looked so tiny, like a little old lady with wrinkly skin. How she's changed since then and grown into her skin to become such a pretty beautiful little baby girl. Our Little ZacharyZachary was born two minutes later at 1.28 pm weighing just under 5lbs.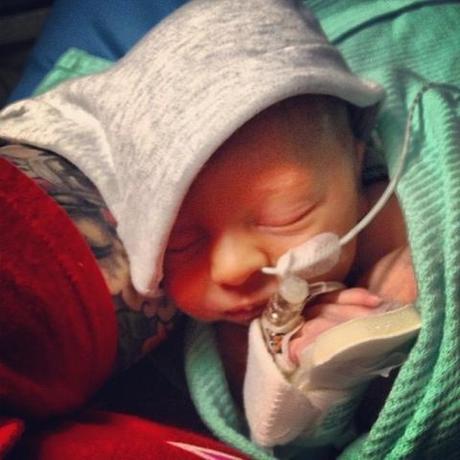 A boy/girl twin combo was what I was hoping for so I was over the moon. When I first saw him I thought he looked like Ben, strangely now he looks different. He's my little blue eyed blondie boy, so funny and daring with the biggest broadest smile and always up to mischief but never too busy for cuddles. 
A Year On

The year seems to have whizzed by, it's been non stop. There have been lots of challenges, laughter, tears, smiles and fun along the way. The twins are wonderful and seeing them together, and separately, grow and develop is amazing, forming bonds with each other, their big brother and us as they do. 

Here they are earlier today enjoying their first taste of birthday cake, as you can see it was a hit and Zoey hasn't stopped saying "cake" all day. 
Being a Twin Mummy
Being a mommy to twins is very special, sure it's hectic and crazy a lot of the time and it tests you to your limits but it's amazing and wonderful watching two little babies grow up together. I feel very lucky to have Zoey and Zachary (and Ben too of course), they brighten up my days.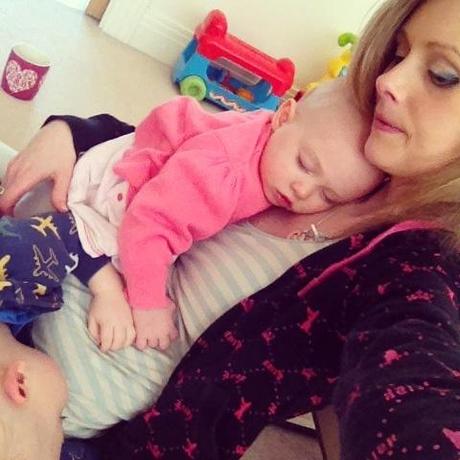 Life as a family of five is definitely a lot different to that of three, especially when two of them are twin babies. We are busy, very busy all the time constantly trying to catch up on everyday things like housework and shopping. Your little luxuries change from a meal out to the chance to have a hot shower at the end of a long day. One thing having twins has highlighted to me is that I am very lucky to have such a great husband who helps with everything and I can always rely on (thank you Chris xxx). Here is our attempt at a family selfie today.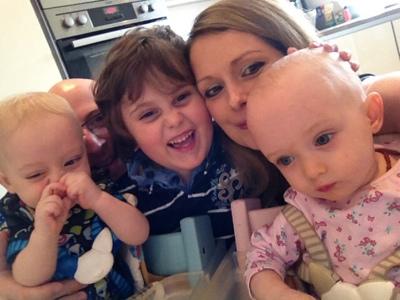 Happy Birthday my little Zoey and Zachary, you two have brought so much to our lives and brightened up our days in this past year. Love you both to the moon and back, my little twinkies. 
Mummy xxx