The best way to test a delivery chain is to try food from its various outlets. This helps in ascertaining how good it is in the standardization of quality, delivery, processes, preparation, etc. The same I did for HOG Just Fork It. Earlier it was for their Safdarjung outlet. Now, for HOG Just Fork It GK1 outlet. The experience was as pleasant as before. In fact, this time, I had a better choice of dishes and hence a better experience, rather. The packing, as usual, is excellent. No weak point in packing so far. That shows the consistency and sustenance across the outlets. In fact, that is a good sign for the business and for customers as well. For business, it shows a good level of control mechanism in place and a consistency in training and auditing. On the customer front, on the other hand, it increases confidence.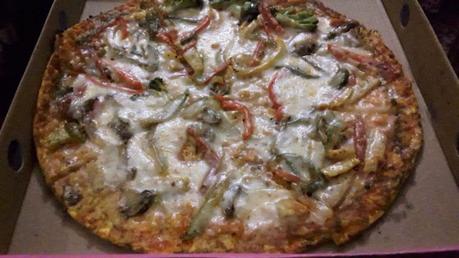 If a business is able to increase customer confidence in its products and services, it always helps in business growth. Firstly, it helps in retaining existing customers. Secondly, you get new customers at a regular pace. From their Safdarjung outlet, I had Uncle Sam's Fried Rice, Slap Yer Cottage Streak, and Mamacita Margherita. All three were excellent in taste and preparation. Delivery was well in time. From HOG Just Fork It GK1 outlet I had Dragon Dumpling veg, Herb Dusted Skewers, Farmers Veggie 7, and Sure Noff Veg Stroganoff. Dragon Dumpling is unique and excellent. It is, in my opinion, their best dish. In fact, I would call it a signature dish. Excellent fillings of ingredients, presentation, and taste. Herb Dusted Skewers are equally good in taste. In fact, I get a feel for the international level of finishing in their preparations. That is a good sign.
HOG Just Fork It GK1 Delivers Excellent Food
Farmers Veggie from HOG Just Fork It GK1 is again a tasty treat. In fact, it was better than Mamacita Margherita in terms of ingredients, taste, and preparation. Stroganoff comes with its own portion of rice. These rice are dry, crisp, and non-oily. That is probably a fitting compliment for the dish. Overall, it was an excellent tasty treat this time.