*This Post Contains Affiliate Links, Sponsored or Gifted Products + Reader Giveaways *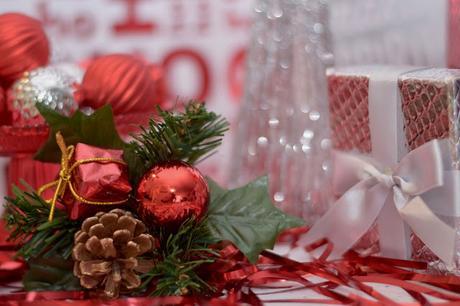 Still Holiday shopping? Don't fret!
I've curated a Holiday shopping list that includes unique and thoughtful gifts that will wow even the most finicky recipients on your list.
FOR YOUR "ALWAYS TOO BUSY" GAL PALS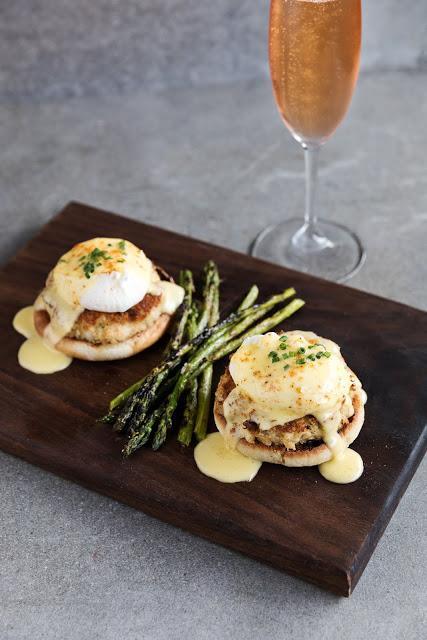 Photo courtesy of  Tuck Room Tavern
Plan a date in Los Angeles for your favorite gal pals starting with a yummy brunch at Tuck Room Tavern, followed by an afternoon movie at the super posh iPic theater.
FOR THE BEAUTY BUNNY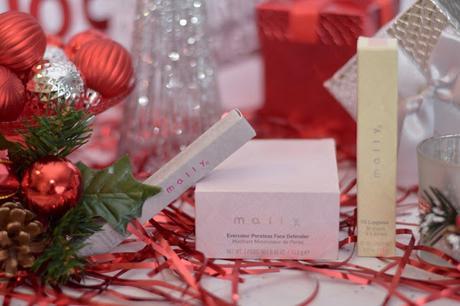 Mally Beauty is a collection of over 1,000 multitasking products that truly stay put all day. Created for the real woman who doesn't have time to touch up her makeup midday, the high-performance products are developed to offer real results and ultra-glam looks. Create the perfect gift with these three beauty essentials: Mally Beauty Evercolor Poreless Face Defender, Mally Beauty Shadow Stick Extra Eye Shadow and Mally Beauty H3 Lip Gloss.
FOR YOUR COLLEGE FRIEND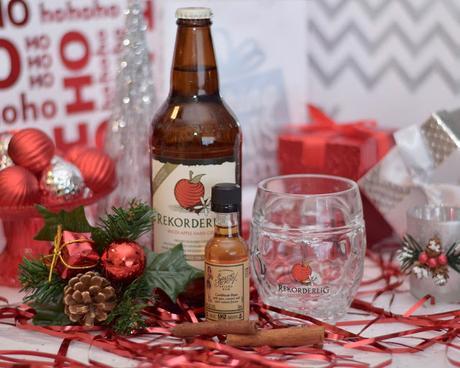 Many moons ago you drank beer, but it's time to upgrade that college friendship with Rekorderlig Cider, Sweden's premium hard cider.
Create a Rekorderlig Cider gift that includes cider, rum, cinnamon, honey and a drinking glass, together with a Hot Swede recipe (Hot & Boozy Cider) and take that friendship to a grown-up level.
FOR THE FASHIONISTA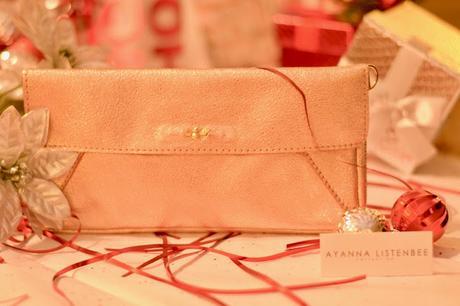 Look no further than gifting a stylish leather clutch from the Ayanna Listenbee Collection, which combines color, texture and functionality in a chic way.  The Verdana clutch can also be used as a wallet, with 2 exterior pockets and 2 interior sections, hand-crafted in a pebble grain and fabric interior, the Verdana clutch has a leather flap clutch with hidden magnetic closure, two interior sections, one exterior back slit pocket and one front slit pocket and a side gusset D-ring to attach keys or handbag accessory.
FOR THE FILM LOVER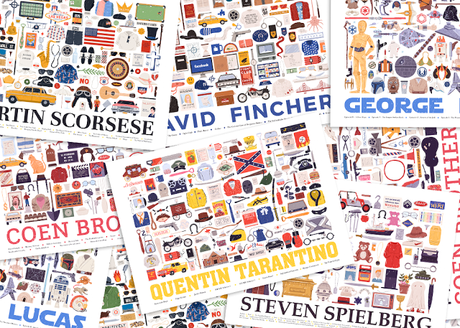 Spanish artist Maria Suarez Inclan created a series of "Hollywood Kits," paying tribute to the most well-known names in Hollywood film by using instantly recognizable and iconic props and images. Maria recaps the directors movies, from Steven Spielberg to Quentin Tarantino, in her intricate and characteristically colorful illustrations available exclusively on Curioos. Imagine gifting a framed Scorsese print to a film buff?!
FOR YOUR FOODIE PALS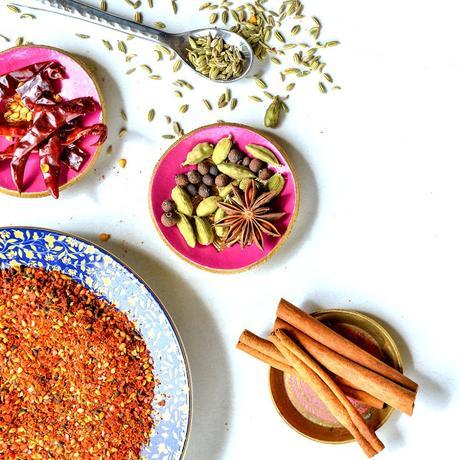 Photo Courtesy of RawSpiceBar
Gift an annual membership to RawSpiceBar, which delivers freshly made, recipe-ready flavor kits each month, including customized recipes for diets of all types. This is the perfect gift for the home chefs on your list and even those starting to experiment in the kitchen.
FOR THE HEALTH BUFF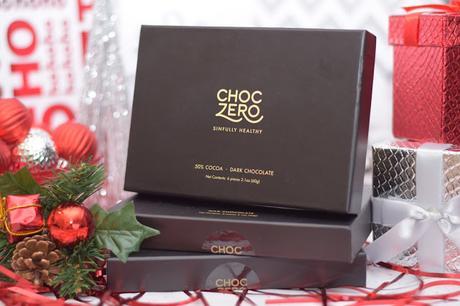 While cocoa offers several wonderful health benefits, most of us know that sugar does not. Because of this, ChocZero set out to make a sinfully healthy indulgence that is not only suitable for diabetics but the natural, artisan-style, sugar-free chocolate uses a natural, soluble vegetable fiber and monk fruit extract to craft a guilt-free chocolate confection that tastes just as good as the next artisan chocolate...if not better!
FOR THE HOLIDAY PARTY HOST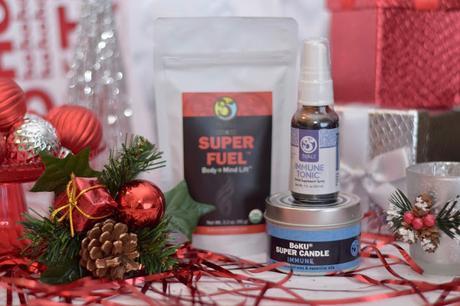 Hosting Holiday parties isn't just stressful but quite draining. So instead of gifting a traditional bottle of wine, gift your Holiday party host a gift that will help him (or her!) stay healthy during the holiday season and beyond. 
From immune candles to immune tonics, BoKU International, doctor-formulated products are USDA certified, organic, kosher, vegan and completely free of GMOs, with no fillers of any kind and no wheat, dairy, soy or gluten. BoKU only uses the most pristine, nutrient dense, health-forming ingredients in the world, obtained from Fair Trade and sustainable sources. 
FOR THE SOCIAL BUTTERFLY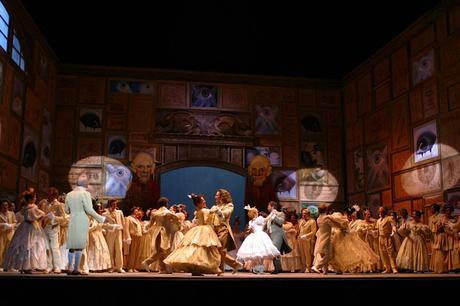 Production: Tales of Hoffman (takes the stage in March/April 2017 / Photo Credit: Robert Millard
Not your grandparents Opera, LA Opera has made it a point to appeal to a younger and more diverse audiences with shows that are welcoming to everyone, including those new to the Opera and live performances.
Two one-night performances that would be great to gift include Domingo's Young Artist Concert celebrating the tenth anniversary of the Doming-Colburn-Stein Young Artist Program; and Anna Netrebko and Yusif Eyvazov in Concert.
FOR THE STYLISH ATHLETE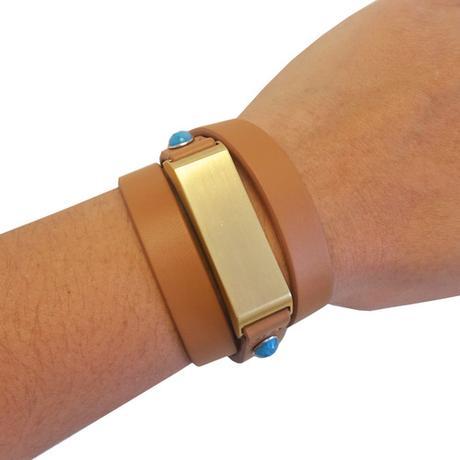 Photo courtesy of  Funktional Wearables™
Wearable fitness trackers are all the rage, but lets be honest, they aren't very stylish. For women on your gift list that rather go without than wear something ugly, they will LOVE Funktional Wearables™. FROM  their NEW bracelets for the Fitbit Charge 2, as well as protective unisex covers for the Fitbit Charge and ChargeHR, Funktional Wearables™ has something for every stylish athlete on your gift list.