*Sponsored Post by Mirum Shopper. All Opinions are my Own.*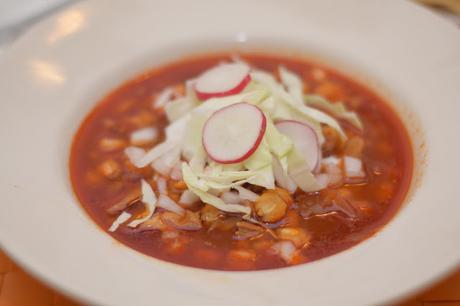 The first time I ate pozole was in Mexico during Christmas Eve dinner at an aunts house.
Compared to the traditional ham or turkey dinner I grew up with in the US, the brothy red soup was a completely different way to celebrate the holidays. With time I learned to love this flavorful soup and connect with it as a big part of the Holidays.
This year did I decided to make my own batch using the Knorr Pozole Rojo recipe as a guide while also looking back at what my mom cooks.
First I stopped by Northgate Gonzalez to shop for all of my ingredients, then I invited a friend to join my husband and me for Festivus dinner to kick-off Christmas weekend.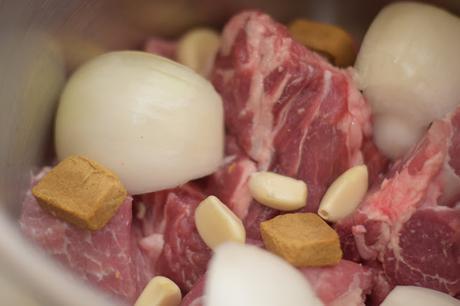 Ingredients to prepare Pozole Rojo* include:
1 1/2 lb's Boneless pork sirloin
1 1/2 lb's Pork neck bone
1 lb Pork Feet
1 lb Pork snout
1 White onion cut in quarters
3 25-oz Cans of washed and cleaned Mexican-style hominy
6 garlic cloves
6-8 Knorr Chicken Bouillon cubes
Pozole red sauce to taste
*Serves 6-8 large-sized bowls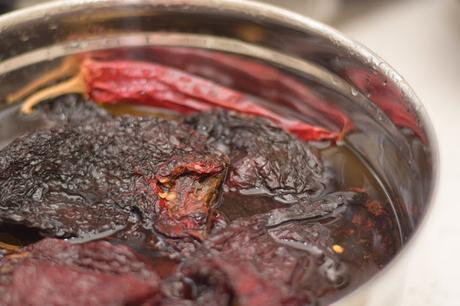 Ingredients to prepare the Pozole Rojo sauce include:
5 Ancho whole chile peppers
5 Guajillos whole chile peppers
6 Garlic cloves
1/2 White onion
1 Knorr Chicken Bouillon Cube
1/4 Cup olive oil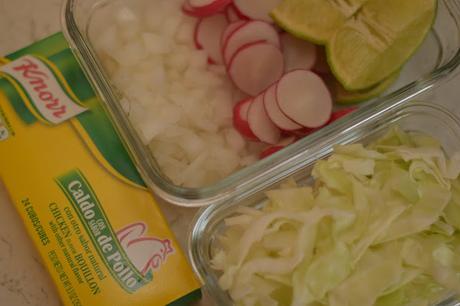 GARNISHES:
Pozole can be garnished with a variety of toppings, but I grew up adding the holy trinity, which include:
Chopped cabbage
Sliced red radishes
Chopped white onion
I also like adding a little lime juice a bit of hot sauce for a kick, and eat with tostadas.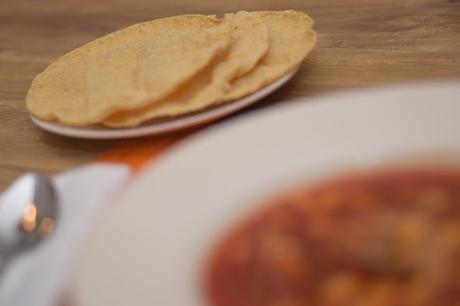 POZOLE PREPARATION:
Add the meat, garlic, Knorr Chicken Boullion cubes and onion in a 8-quart pot and fill with water, leaving 3-5 inches at the top of the pot.
Cook on high heat until the water boils. Stir, lower the heat and cover.
Cook low and simmer for 2-3 hours, or until the meat starts falling from the bone.
Remove the meat from the pot, and add the hominy and red sauce to taste.
Continue to cook on low for 20-30 minutes, then add the pig feet, chopped shout, and meat that has been hand-shredded and removed from the bones.
Cook for an additional 20-30 minutes, then serve.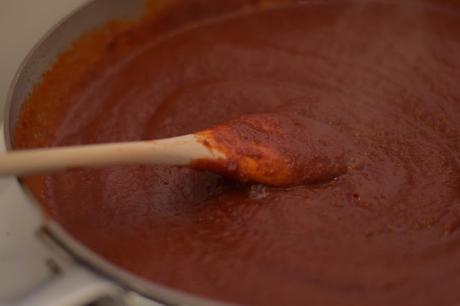 RED SAUCE PREPARATION:
Soak the chiles in a large bowl using room temperature water for 25-30 minutes.
Remove the stems, and add to a blender with the garlic, onion, and Knorr Chicken Boullion cube.
Liquify to a smooth sauce-like consistency, then strain to remove any seeds.
Heat the olive oil over medium heat, then add the strained sauce.
Cook the sauce over medium heat for 7-10 minutes,
Set aside and use all or part of the sauce in the Pozole.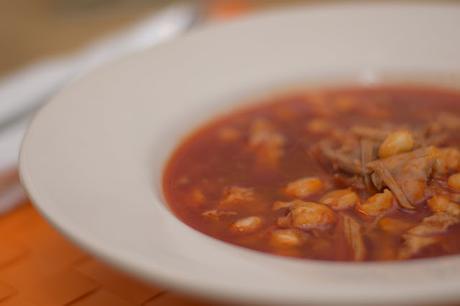 GARNISH YOUR POZOLE ROJO AND ENJOY YOUR VERY OWN #KNORRCELEBRATIONS THIS HOLIDAY SEASON!!