Security is nothing else but a state of mind between fearlessness and fearfulness. If you have strong security around you, you stay fearless. Otherwise, you are fearful. In fact, fearlessness and fearfulness have another connotation. As a matter of fact, if you are right, you are fearless and on the other hand, if you are wrong you are fearful. If that is the case how safe we feel while going to police to lodge a complaint? And how fearless is our police from the power of bureaucrats and politicians? Well, keeping that aside for a while, security and safety is everybody's concern. So when it comes to Home Security it is individual's responsibility first before looking at external arrangements. Without contributing my own efforts in this regard how can I claim to be a part of the #IAmSecure campaign. Godrej Security Solutions aims to create a Safer India culture.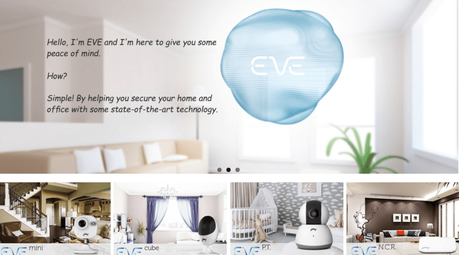 More than 100 women in Delhi commit to taking #IAmSecure (I Am Secure) campaign forward. For Home Security, Godrej launches its latest range of EVE Series Home Camera. In addition, there is SEE THRU Video Door Phone. Both the devices are Wifi enabled. In an effort to create a safer India, every home has to adopt some security measures. Of course, we do that, at our best. But with the advancement in technology and availability of better equipment to optimize your home security, it is better to go for it. In fact, in such cases where it is a matter of health and safety, one should not waste much time in taking a decision. We still have to wait for that time to come where every citizen of our country says 'I Am Secure'. Bringing awareness is the most important factor when it comes to leveraging technology.
Home Security Is A First Important Step Towards I Am Secure
For as safer tomorrow we need to start efforts for security solutions today. Basic home security measures have to be in place before we talk about smart buildings, smart homes, smart cities, smart transportation, and smart country. Mehernosh Pithawalla, Associate Vice President, and Global Head – Marketing, Sales & Innovation, Godrej Security Solutions Division, Godrej & Boyce Mfg. Co. Ltd., says, "One of the biggest impediments to the adoption of security solutions in India has been a reactive attitude towards adopting solutions to safeguard one's valuables and loved ones. Society is getting more tech-rich and empowered, and yet we remain as vulnerable to crime as before. With our latest high-tech innovative products EVE and SEETHRU PRO, resting as applications on the home owner's smartphone, Godrej Security Solutions wishes to give home owners the control and convenience to watch over their homes and their loved ones with unbelievable ease."
"Today's safety and security anxieties are tied up not just with personal safety, but with safety of our loved ones at homes, workplaces, schools and campuses, public places and so on. We need to make a fundamental change in our behavior and be more proactive about security," Pithawalla concludes while addressing the audience about home security and beyond.