If you are looking for a
Father's Day
present that is sure to impress a chocolate loving Dad take a look at the fantastic range that Hotel Chocolat has to offer. We were sent the Father's Day Selection which is not just a chocolate treat but accompanied by an alcoholic delight too.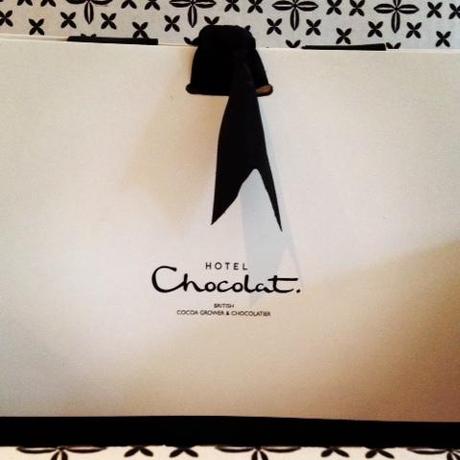 What's in the Box
The box contains an irresistible collection of Hotel Chocolat's finest chocolates paired with a bottle of Special Reserve Tawny Port – perfect for sipping lightly chilled on a summer's evening. The chocolates include a Mini Hazelnut B没che, a High Cocoa White Nano Slab, a 70% Dark and Nibs Nano Slab, a 50% Milk Fruit and a Nut Nano Slab, Smooth Praline Trio so plenty for Daddy to indulge in or even share with his loving wife if feeling generous.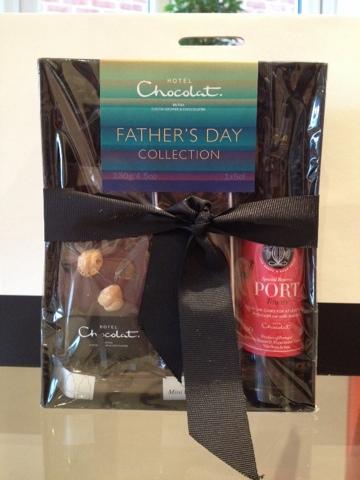 This Daddy's Verdict
I let Ben give these as an early Father's Day treat to Daddy who was instantly impressed, not just by the alcohol but the amazing array of chocolates. It wasn't long before the chocolate had to be sampled and well it would have been rude not to try the port too - we can confirm it definitely is a great pairing. Up until now I always associated port with Christmas time but this has totally changed my views on it. 
Rest of the Range
Hotel Chocolat have a fantastic range of Father's Day gifts which range from amusing Old Fossil chocolate to a sleek and stylish For My Dad Collection. Something for every Dad and all budgets that is sure to please on Father's Day.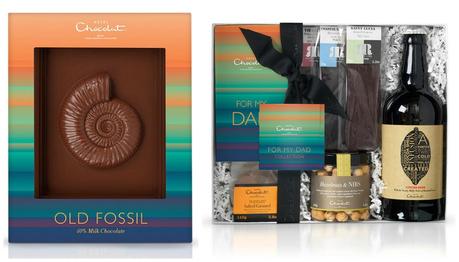 *Disclaimer: I received the Father's Day Selection in exchange for a review. All views and opinions are my own.