As a student, sometimes we have to merge PDF documents and scanned document that has been converted to PDF file before handing it over to our teacher. Or in another case, you have prepared a number of PDF documents to apply a job, but you need to merge it with other PDFs and you don't know how. Well, actually it is not really new tricks, but I hope this will come in handy because software we are going to use is only 1,56 MB and very simple to use.
First of all, you might download PDFBinder [download]. Install it and fire it out in your Windows.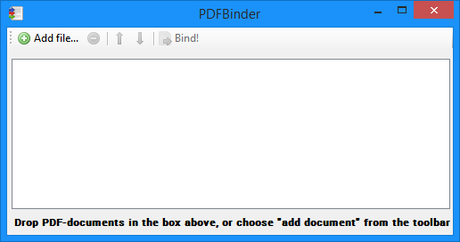 Click Add file… as you can see in the menu bar. Choose PDF documents you want to merge. Make sure you arrange them in order based on your own.
When everything is in the list then click Bind! Give it a name and choose a folder to save it.
Voila! Done!