If you are a photography enthusiast, I believe you will love Wemark. So, what is actually Wemark? Wemark is a great blockchain-based marketplace to buy and sell digital content. Submit and build a portfolio of your photos in Wemark, get it licensed by customers and you will get paid accordingly. I am sure you will love it even more because it offers higher royalties.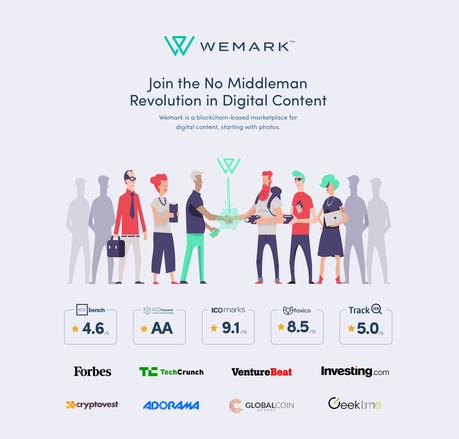 Wemark is backed by well known VCs like Saruna Ventures, NFX and Elevator with a wealth of experience. This startup is based in Israel and San Fransico to facilitate transaction between independent photographer and customers. This startup is a strong  growing community that consist of independent creators, marketers, designers, and engineers to share their content to potential customers.
Wemark enables photographers to license their photos directly to customer without agency involved. What I love the most about Wemark, is that creators have full control to their content on Wemark platform. The beauty of this feature means that creators must sign away rights and control over their content, along with a large percentage of the revenue their content is generating, in order to participate.
Now let's take a look at how photos distribution works below.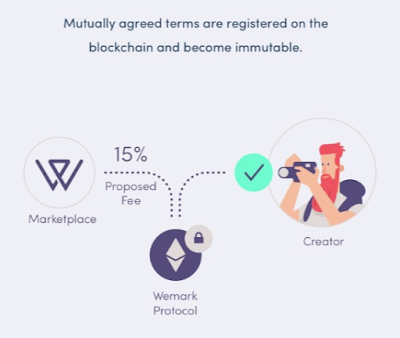 Content creator have full control to their digital content. Using this concept, Wemark's distributed approach for digital content is designed to meet these principles.
1. Creators license their content directly to users2. Distribution terms and fees/royalties are immutable3. Referral programs helps creators and marketplaces reach broader audiences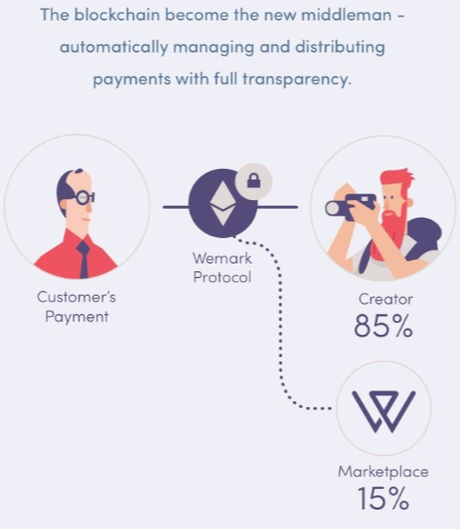 Join today! Submit your photos and build a portfolio in Wemark platform. Wemark offers 85% lifetime royalties versus an industry average of 15% - 30%. You know exactly who licensed your photos and join a supportive community of independent creators. Not sure? You can learn more about Wemark here (https://www.wemark.com/), for detailed information you can download the whitepaper here (https://www.wemark.com/whitepaper), join Telegram community here (https://t.me/wemark), and visit ANN/Bounty thread here (https://bitcointalk.org/index.php?topic=3347524.0).