** Some pictures while on the road from my previous trips to Manila :-) **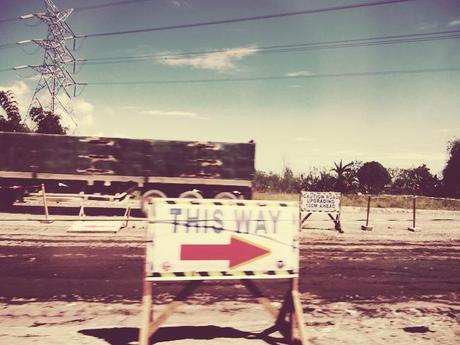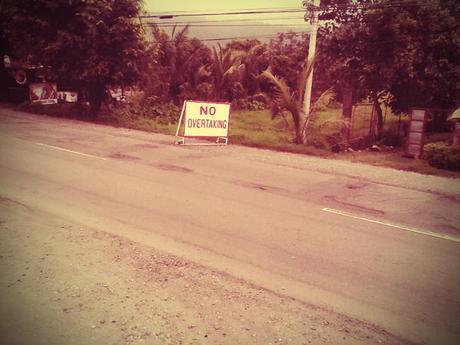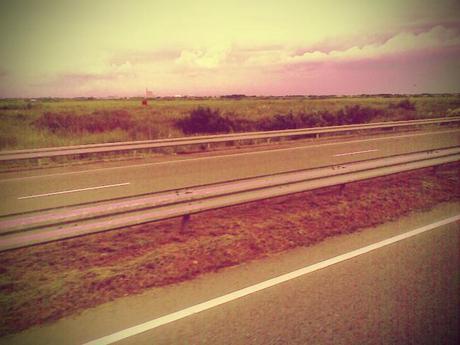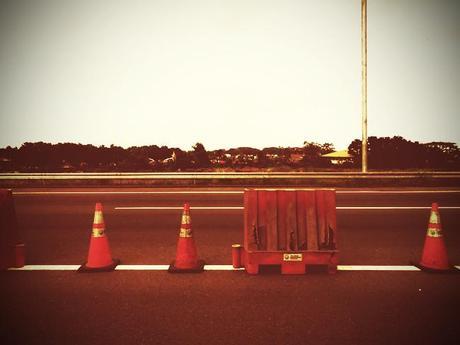 And hope does not put us to shame, because God's love has been poured out into our hearts through the Holy Spirit, who has been given to us. – Romans 5:5
Tuesday last week, I and my sister experienced the worst trip yet of our entire lives…
Destination: Manila
It was a hot Tuesday morning and I and my sister were at the bus terminal, along with other passengers…
Waiting for a bus that was supposed to arrive at around 11AM.
We were so eager to board that air-conditioned bus because of the sweltering summer heat—
I predicted that day's temperature to be around 37degreesC—
And so that the two of us could finally sit down and I could have the chance to sleep after being awake since 1AM that day…
(I have an irregular-slash-unhealthy sleep pattern).
So at last, the moment we've all been waiting for…
A bus with a few vacant seats stopped over at the bus terminal.
All passengers anticipating a ride to Manila swarm to the bus entrance…
Luckily, however, I was able to rush and manage to be first in line…
And then eventually get inside the bus to save a seat for me and my sister.
For we know that if the earthly tent we live in is destroyed, we have a building from God, an eternal house in Heaven, not built by human hands. Meanwhile we groan, longing to be clothed instead with our Heavenly dwelling, because when we are clothed, we will not be found naked. – 2 Corinthians 5:1-3
But then just a few seconds of sitting inside the bus…
I noticed that the air conditioner was malfunctioning…
And it was really hot!
But I didn't want to get out of the bus and wait for another bus to come because there would be more passengers waiting in line…
Plus I didn't want me and my sister to get to Manila at a later time…
It's unsafe to be wandering around the city late at night.
So we decided to endure the discomforts of the trip.
For while we are in this tent, we groan and are burdened, because we do not wish to be unclothed but to be clothed instead with our Heavenly dwelling, so that what is mortal may be swallowed up by life. – 2 Corinthians 5:4
It was a disappointing and exhausting trip, if you ask me.
The heat, which was almost unbearable, had everyone inside the bus fanning themselves and wiping the sweat trickling down their foreheads.
While I, in addition to those two, was also feeling miserable—
I was so sleepy yet I couldn't sleep because of the heat.
I could only wait for the time we finally reach our dormitory…
Turn on the air conditioner inside our room and then be able to rest and sleep at last…
After six hours of travel.
Now the One who has fashioned us for this very purpose is God, Who has given us the Spirit as a deposit, guaranteeing what is to come. – 2 Corinthians 5:5
That trip, for me, was a form of suffering…
It was a small suffering.
However, just like any other form of suffering…
It is not permanent.
It reminds me of the fact that everything here on earth is fleeting…
And that does not exclude our sufferings.
Whatever it is that we are going through will have an end…
Whatever earthly will all eventually fade away…
Because only God, Our Creator, and Eternity lasts forever.
So if you are going through a tough time in your life right now…
I hope this post gives you hope.
God bless. :-)
Therefore we are always confident and know that as long as we are at home in the body we are away from the Lord. For we live by faith, not by sight. We are confident, I say, and would prefer to be away from the body and at home with the Lord. – 2 Corinthians 5:6-8
Linking to Soli Deo Gloria and On Your Heart Tuesday