I love cross stitch/embroidery and so when Merry gave me a cross stitch wedding gift I was sooo excited!! Not only is it incredibly cute (look at the little meowla!) but it also includes a quote from my favorite book, Le Petit Prince. It's such a great and unique gift, I would recommend making something like this for anyone who loves cross stitch :)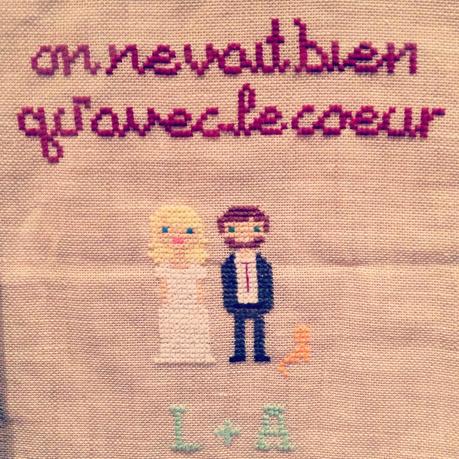 Speaking of cross stitch... last year for valentines day I made Adam a cross stitch with What's your fantasy lyrics, so I wanted to make something similar again this year. Obviously Beyonce's new album is all the rage so I had to do something from that. I decided to do a Yonce lyric because it's his fave song on the album.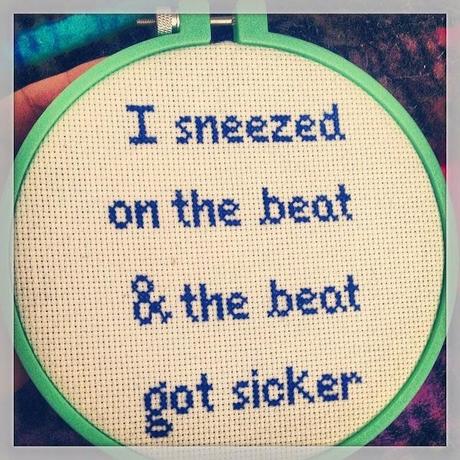 Lastly, I also made a 'surfboard' cross stitch for two friends.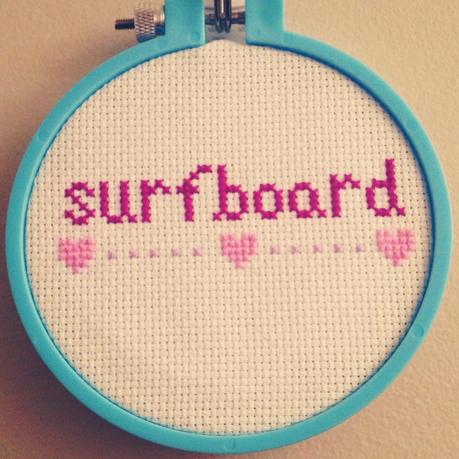 xxxx