We are massive In The Night Garden fans in this house. Ben adored it when he was little and now the twins are totally hooked on "Piggle", "Daisy", "Pakka" and of course the "Tombliboos" too. The DVD boxset and books have been a godsend on many an occasion.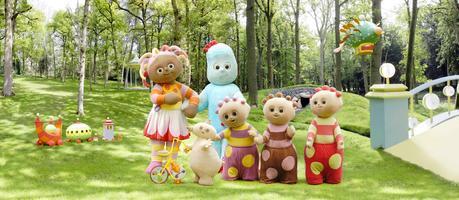 In The Night Garden Live
When Ben was two we took him to the Live Show, it was without doubt an unforgettable experience so we are definitely looking forward to taking the twins this year.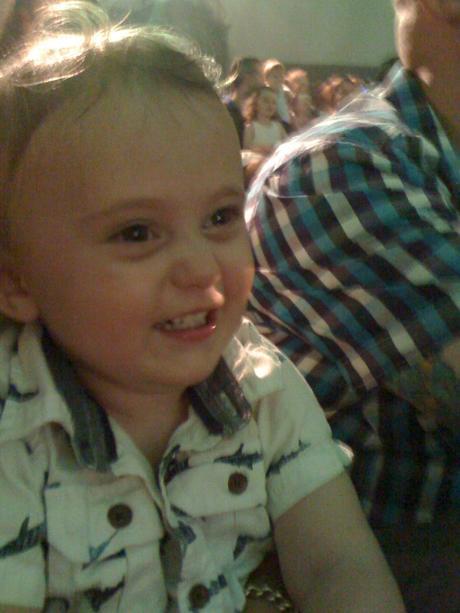 The delight in Ben's face while watching the Live Show speaks for itself
You can watch the trailer for it below, warning though if your little ones see it you may have to watch it again and again like I have to with the twins.
The Shows
There are two
In The Night Garden Live
Shows to choose from with each one lasting just under an hour and telling a different story. In the Ninky Nonk show, Igglepiggle loses his blanket and all his friends help him find it. In the Pinky Ponk show, Makka Pakka washes everyone's faces, until his sponge gets stuck in Upsy Daisy's megaphone. As the twins adore Makka Pakka I think we will be catching the Pinky Ponk.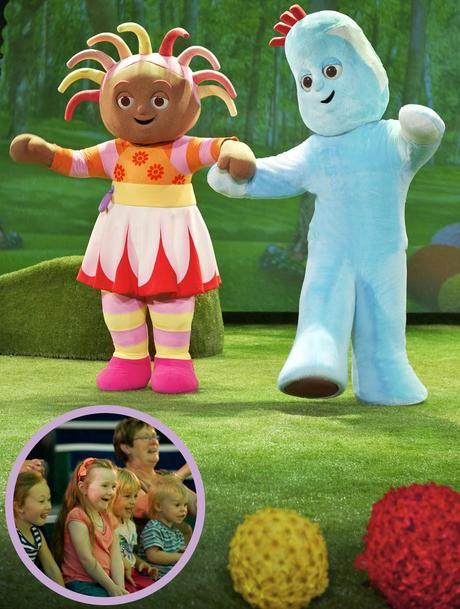 The Venues
In the Night Garden Live takes place in its own Showdome with five different venues to choose from including O2 London (28 May - 13 June), Richmond Old Deer Park London (20 June - 4 July), Cannon Hill Park Birmingham (11 July - 25 July), The Trafford Centre Manchester (1 August - 22 August) and Queen's Park Glasgow (29 August - 12 September).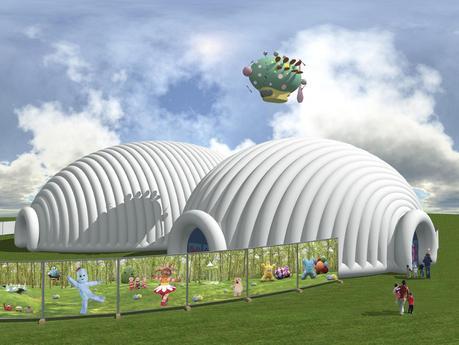 The impressive looking Showdome
As it is a purpose built venue it really does have everything to suit families with young children, with plenty of toilets, baby-changing facilities and buggy parking. The seating which is made up of thirteen rows of benches was ideal for little ones and adults alike and is laid out in a way that everyone truly gets a great view of all the action.
Discount Code
If you are booking tickets the good news is that I have a very special discount code EARLY85F which offers you £5 off over £60 and 5% on all other booking fees but don't delay as the code is only valid until the 15th March 2015.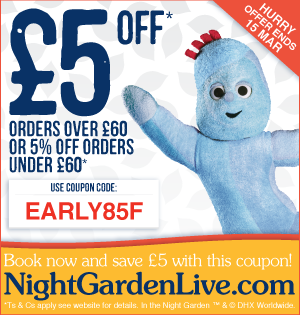 So now you just have to decide whether you will catch the Ninky Nonk or Pinky Ponk.
*Disclaimer: I received a special discount code to share with my readers. All views and opinions are my own and unbiased.