The 17-day event starting August 6, 2016, is going to be full of surprises. India Rio 2016 is not an exception. While these surprises would be pleasant and sweet for some, for others it may be shocking. As a matter of fact, there are lot of hopes that will turn into reality during the event. The same goes true  for India Rio 2016 team. Indian teams have not been able to do much considerable so far. On Day 0, In Archery Men's Inidividual event ranking round, Atanu Das has been on 5th rank. Similarly, in Women's Archery Inidividual event ranking round, Deepika Kumari has been on rank 20. On the other hand, in Women's team Archery event ranking round, Indian team is on rank 7. The team comprises of L. Majhi, B. Laishram, and D. Kumari.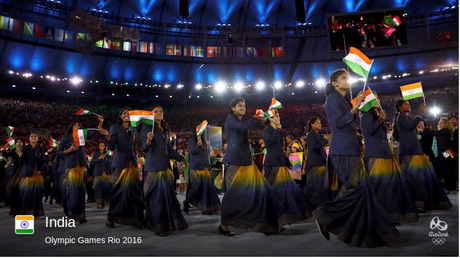 Similarly, India Rio 2016 has not been too bright on the first day of the event. In Shooting 10m Air Rifle event qualifying round, Apurvi Chandela could grab rank 34. Secondly, in Rowing Men's Single Sculls event Heats, Dattu Babban Bhokanal is on rank 7. He could complete his heat in 7.21.67 minutes. Thirdly, in hockey, Indian team is able to save some grace for the country. Though it was a great start and india was 2-0, but soon it was an equal fight from Ireland. Finally, it was a close win for India 3-0. Effectively, Indian team needs to do better in further mathes to stay top in the Group B.
India Rio 2016 in hunt of medals
Fourthly, in Tennis Men's Doubles Round 1, Poland beat India by 2-0. While from Poland M. Matkowski and L. Kubot were playing, from Indian side it was Leander Paes and Rohan Bopanna. Eventually, this is shocking for India Rio 2016. The country had high hopes from the duo. Moving ahead, in Shooting Men's 10m Air Pistol event Qualifying round Jitu Rai has been able to acquire rank 6. Similarly, in Shooting Men's 10m Air Pistol event Final round, Jitu Rai could acquire rank 8. Furthermore, in Tennis Women's Doubles, Round 1, China beat India by 2-1. Indian duo P. Thombare and Sania Mirza lost to S. Zhang and S. Peng from China. Lastly, in Weightlifting Women's Saikhom Mirabai Chanu is at rank 11.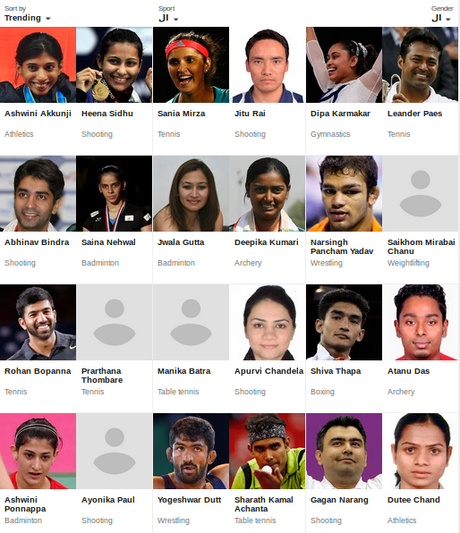 On day 2 so far only one result is out. In Shooting 10m Airl Pistol Qualification round Heena Sidhu is at rank 14 with 380 points.