Hello people,
I am back with the first blog post of this year..i wanted to start with something that I love doing…And by now I know most of you know I have a foodiction..so this post is going to be on FOOD!!
Around 2 weeks ago my bestie and I visited Connaught place, and while returning we came across a new food joint and like always we tried it out..So here is the Review for you all foodicts like me!!
It's a newly opened joint called

Kebab Express

and they have 2 joints in C.P itself. So, Let's start with the various aspects of the joint.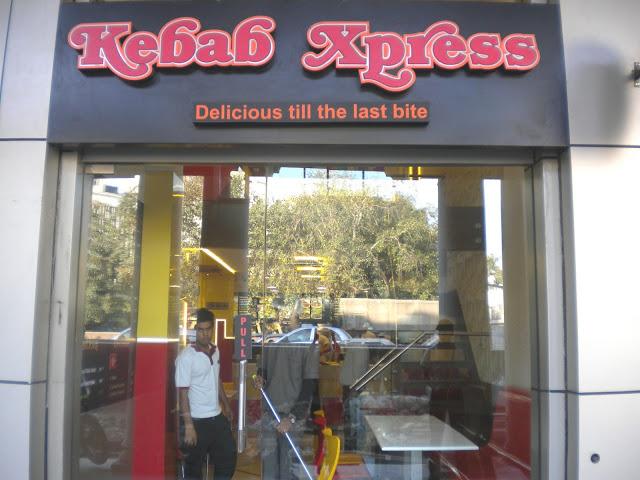 Ambiance
Bright and sparkly clean!! Yes that's the first thing you notice once you enter the joint apart from the big menu board which is hanging right at the entrance. The seating area can easily accommodate over 30 people at a time.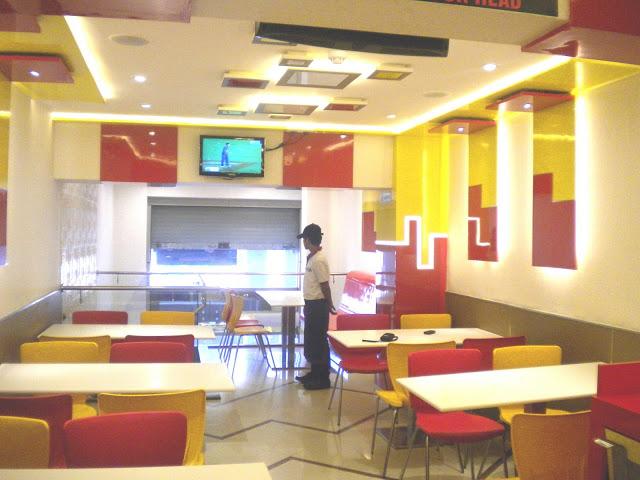 Staff
They have a lot of staff I think but the good thing is everyone welcomes you with a big smile; even the guys in the kitchen give you a welcome smile.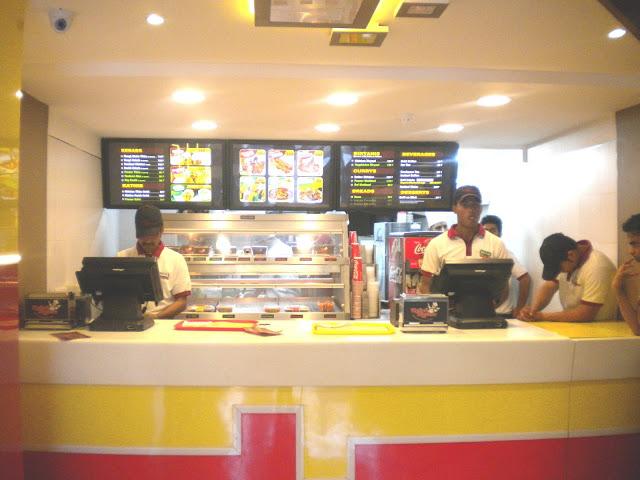 Menu
They have a nice menu which will suit people who eat on the go, but then for people who really want to sit and have a nice meal will feel that they don't really have a lot of options to choose from.
They offer 7 categories of food which includes – Kebabs ofcourse, Kathis, Biryanis, Currys, Breads, Desserts (which has just one item as of now) and beverages.
Being a vegetarian I felt I had absolutely no options..grrr =( but they have good options for Non vegetarians..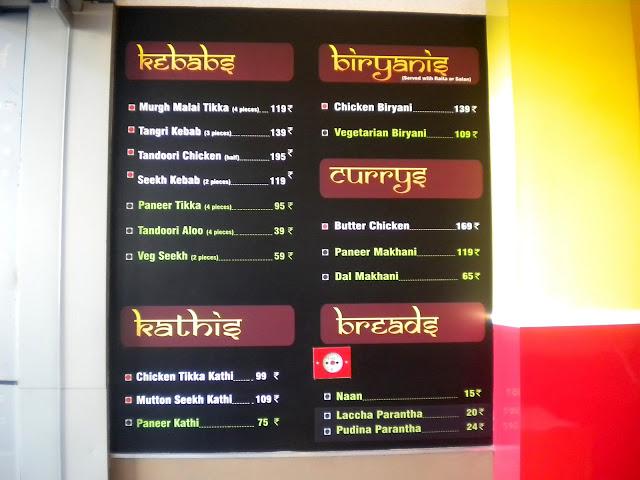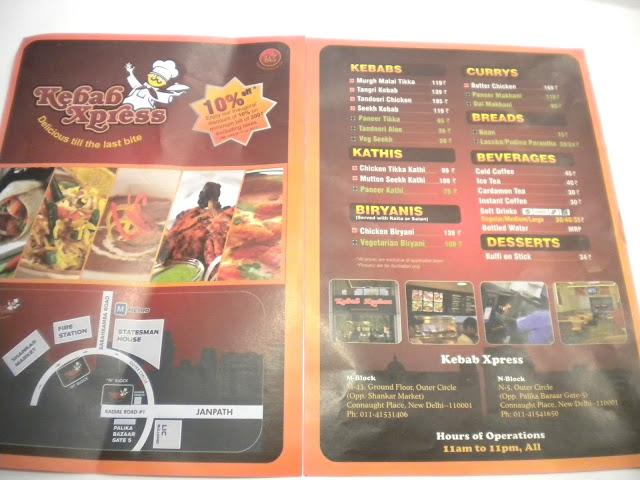 Taste
As I said I really didn't like what they had to offer in the veg menu, so just to try I ordered a paneer kathi roll which was ordinary nothing great about it…and my friend who is a non vegetarian ordered for a Chicken kathi roll…even she found the roll pretty ordinary…though the kebabs looks appetizing but we didn't order any coz the rolls had somewhat disappointed us…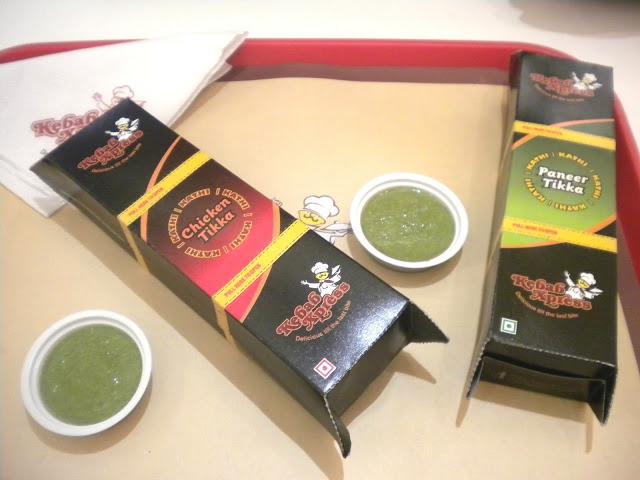 Service
Service is good and fast…the order took only 10 mins.
So overall, I would say its an okayish place. I would rate it 3 out of 5. I really wish they add more stuff to their menu.
Hope you all enjoyed the post!!
xoxo