Kiehl's is known for its most advanced and effective skincare made with natural ingredients. Whenever I get asked by my makeup students what would be my most recommended skincare product for them to try, I always have the same answer - Kiehl's Midnight Recovery Concentrate. It's quite pricey but you must invest on your skin and I can say that the product is worth the investment. I'm so happy because whenever I see them again, like when they hire me to do their makeup for another event, I hear positive feedback from them as they have tried the product and is now their Holy grail skincare.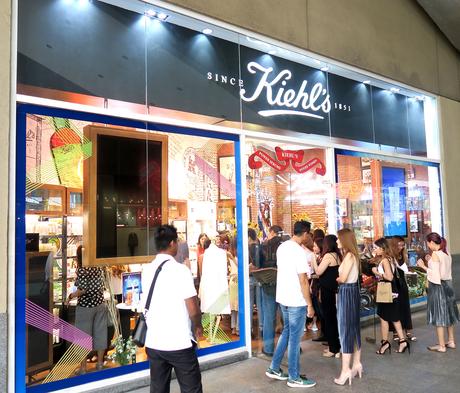 Moving on, Kiehl's first store here in the Philippines is in Greenbelt 5 which started operating way back in 2007. To keep up with the fast-changing environment, Kiehl's revamped their flagship store now known as Kiehl's Store of the Future.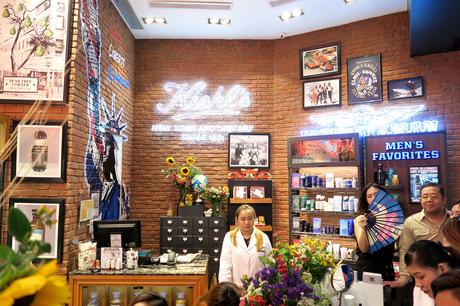 Kiehl's continues to keep up the New York charm through its brick walls, neon lighting, graffiti clad walls, that will surely capture the eye of every power woman out there. Once you go inside Kieh's Store of the Future, you'll feel like you're in a different place, somewhere cozy and will make you discover more about your skin and Kiehl's unique and effective products.
Kiehl's Store of the Future wanted to convey a story about their history and formulas to foster a casual and fun environment to customers.
CURRENT FAVORITES
I found this section in Kiehl's store very interesting. It has a line up of their Top 10 Bestselling products and I thought you'd be interested to know what those are too!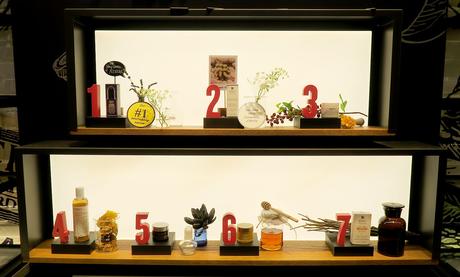 1. Midnight Recovery Concentrate - No. 1 Bestselling Serum
2. Clearly Corrective Dark Spot Solution - See skin with complete clarity
4. Calendula Herbal Extract Toner (Alcohol-Free)
5. Super Multi-Corrective Cream
6. Pure Vitality Renewing Cream - Perfect daily moisturizer!
7. Ultra-light Daily UV Defense

8. Midnight Recovery Botanical Cleansing Oil - One of the best I've tried!
9. Ultra Facial Oil-free Gel Cream
10. Creamy Eye Treatment with Avocado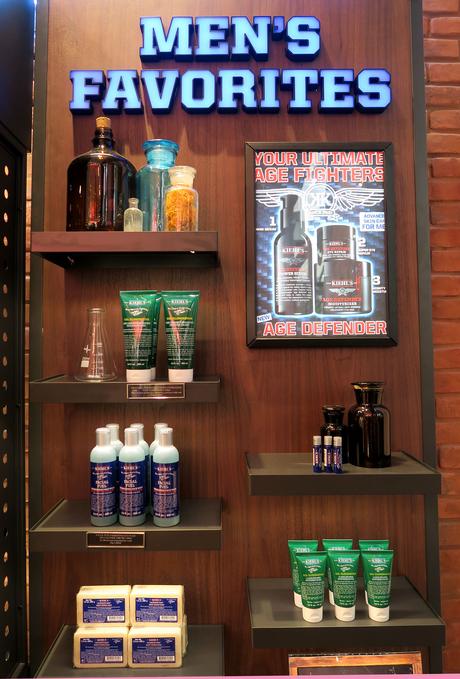 Kiehl's also acknowledge POWER MEN. Because, hey! Guys should take good care of their skin too! Men and Women can fight aging with the right skincare and it's great to know that Kiehl's had special product for their men customers too!
Men also suffer from oily skin and different skin concerns. Here they have Kiehl's Oil Eliminator, Facial Fuel, and Ultimate Man Body Scrub Soap that I'm your man would love to try!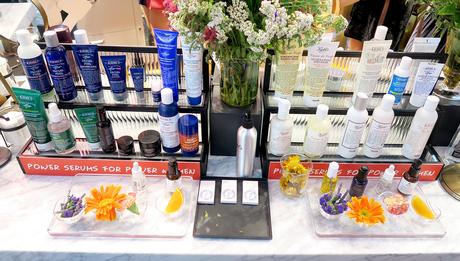 Kiehl's Store of the Future also has counters where you can have your on-the-spot skin consultation. You get to test their products and know what's the perfect Keihl's skincare will work for you.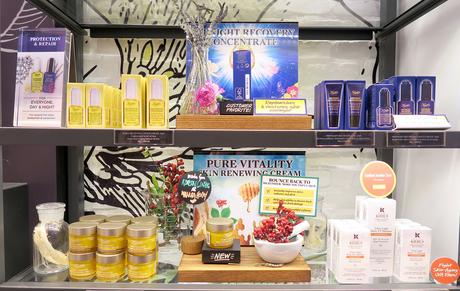 Kiehl's has a complete line or skincare range to address your skin concern. You'll definitely find a solution to your skin problems. They have Anti-aging line, products for the hair and body, protection and repair, dermatologist solution, and more.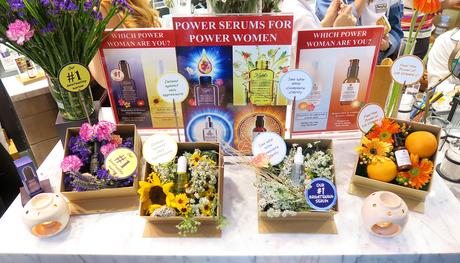 POWER SERUMS FOR POWER WOMEN
WHICH POWER WOMAN ARE YOU?
Kiehl's understand the need of us power women to keep on top of our game and be prepared in all aspects of life including our skincare regimen. Thus, they curated POWER SERUMS to match the lifestyle and needs of every woman.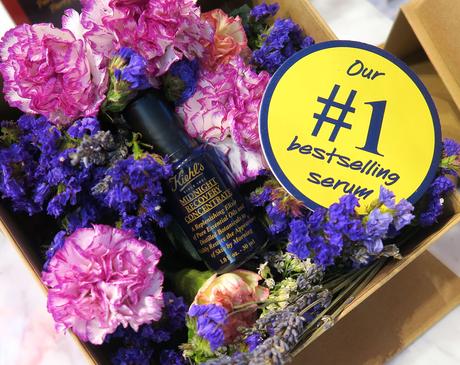 The Midnight Recovery Concentrate (30ml - 2,895.00)
works perfectly for the night owls who work hard in the afternoon and party harder in the evening. Its concentrate restores and replenishes the skin after a long day of work and play. The Midnight Recovery Concentrate is a blend of oils including naturally-derived Lavender, Evening Primrose, and Squalene when fused together results to healthier and smoother skin. With just a two pumps and a minute to apply at night, Kiehl's Midnight Recovery Concentrate promises brighter looking skin in the morning.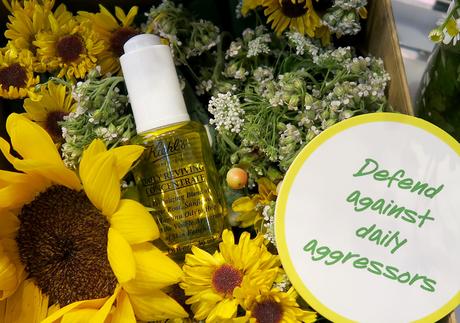 Kiehl's Daily Reviving Concentrate (30ml - P2,895.00)
It's a lightweight facial oil that keeps skin looking radiant all day. The Daily Reviving Concentrate is Paraben free, Mineral oil free, non-acnegenic, non-comedogenic, and comes from 100% natural origin. It provides antioxidant protection with a blend of naturally-derived oils including Ginger Root, Sunflower, and Tamanu. Lightly pat several drops around the face before putting on make-up and stay youthful-looking all day.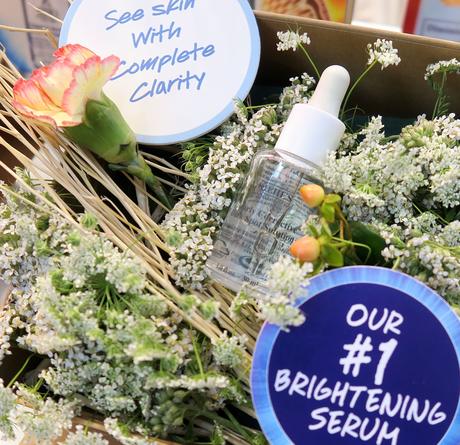 Kiehl's Clearly Corrective Dark Spot Solutions (30ml - P2,995.00)
For the thrill-seekers and adventurous women who go beyond the city streets and find their stories under the sun is. It's a serum that diminishes the appearance of dark spots, and evens out the skin tone. With a potent, latest-generation clarifying complex of Activated C, White Birch, and Peony Extracts, the formula penetrates the skin's surface to help correct the dark spots. It's dermatologist tested and approved for all skin types including sensitive skin. Daily continuous use leads to brighter and clearer skin.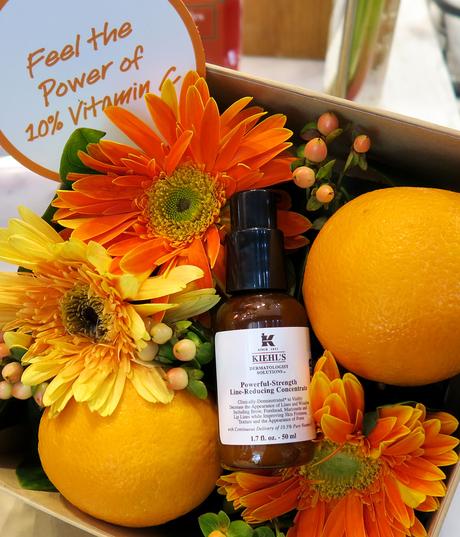 Kiehl's Powerful-Strength Line-Reducing Concentrate (50ml - P3,675.00)
is for the power mom's who become the movers and shakers of society not just at home but in the workplace as well. With the stress that comes from working and making sure that the family is settled, comes some fine lines and signs of aging. The Powerful-Strength Line-Reducing Concentrate completely combats that and is a powerful anti-wrinkle treatment made with 10.5% Vitamin C. It's clinically-demonstrated to improve overall skin texture, tone, and radiance while also reducing the appearance of lines and wrinkles. The serum provides anti-oxidant protection and exfoliates the skin to reveal healthier-looking skin.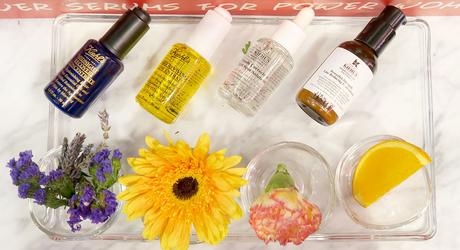 These Power Serums are super effective! I noticed change in my skin condition in first use. If you're in a budget and wanted to try just one, then go for their bestselling serum - Midnight Recovery Concentrate. Kiehl's is also generous to give out samples so you can test the products first before buying full-size.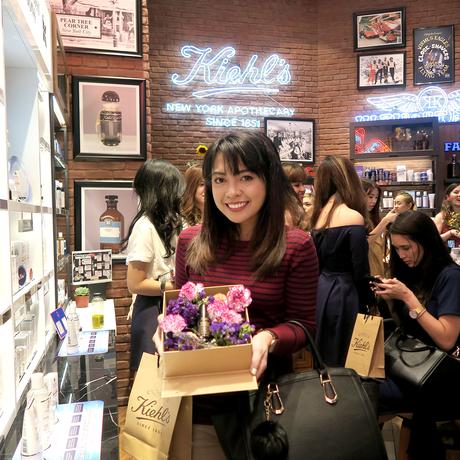 I took home my most favorite serum!
Has any of you tried Kiehl's? If you haven't, which one would you love to try and include in your skincare regiment?
For more information:
www.facebook.com/KiehlsPhilippines
Instagram - @kiehlsPhilippines #KiehlsStoreOfTheFuture #KiehlsPowerSerums
or visit any of their branches:
Greenbelt 5 * Mall of Asia * Alabang Town Center * TriNoma * Powerplant Mall * Shangri-la * SM Aura * Ayala Center Cebu * SM City North Edsa * SM Megamall * SM Makati