Last Thursday, I was invited by L'Oreal Philippines to celebrate the first milestone of their graduating trainees who participated in L'Oreal Beauty for a Better Life program. This program is led by L'Oreal Foundation and implemented in different countries across the globe. L'Oreal lives to their vision "Beauty for All", making beauty not only as a business but also a tool to help women empower and change their lives.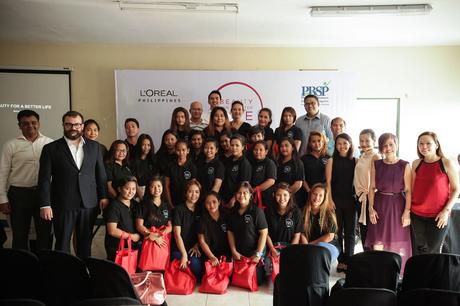 I am really touched with their program. Imagine a well-know international brand, willing to help people to give them the opportunity for a better life. The program Beauty for a Better Life Philippines worked with Philippines Business for Social Progress (PBSP) to offer these women to see hope and nurture their ambition by giving them free trainings and get a career in the beauty industry.
Every year, there will be 75 students who will be trained by batch (25 participants) for 3 months by L'Oreal Philippines Hair Professionals. They chose Marikina City, specifically Barangay Sto. Niño with 41,000 inhabitant, 2,500 of whom are unemployed. This program is now not only open for women but to anyone who passes the criteria and willing to undergo training. They are also provided with food and travel allowance. After their training, they will have their 1 week internship in partner salons like Azta Urban Salon.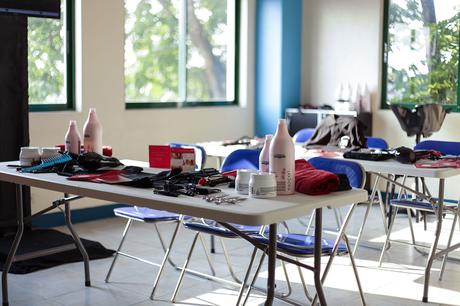 An area in the barangay hall is turned into a classroom with complete tools and equipment. I also admire the L'Oreal hairstylist who are willing to share their knowledge and experiences to make these student equipped with what they need when they finally apply for a job.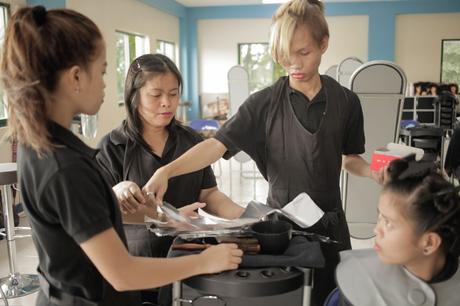 Meet, Jose Sanchez, the student assigned to me that day to do my hair treatment. He's 19 years old. He decided to grab the opportunity to help his family. It's also timely that he was looking for a job when he knew about the program then immediately go for it.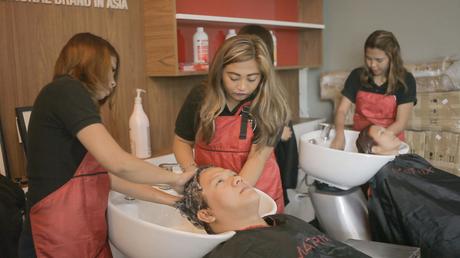 When asked what's his expertise in hairstyling would be as of the moment, he said; hair ironing and sectioning of the hair. In fairness, I noticed that when he was doing my hair.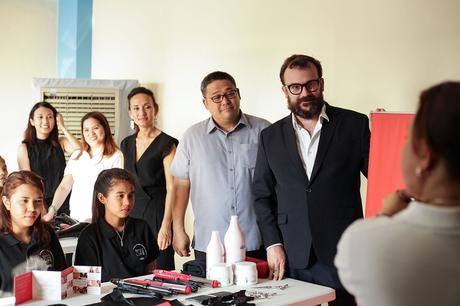 During their internship, L'Oreal also provided them allowance. Then after graduation, they will receive a starter kit, complete with the basic hair tool and products to get them started in their career. Since they are trained by L'Oreal professionals, it will be into their advantage once they apply for a job.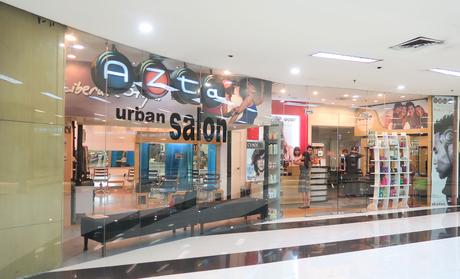 Azta Urban Salon - Robinsons Metro East
Thank you Azta for welcoming the trainees and get their hands on your clients so they'll be more prepared with the actual setting in a salon after graduation.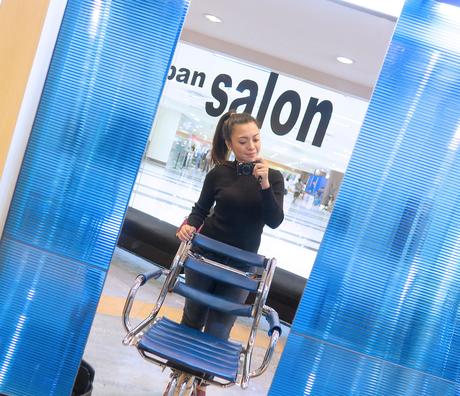 Me getting ready and excited for my hair treatment.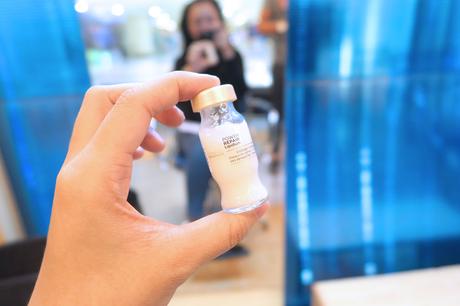 For my hair, they'll do Powerdose treatment and will use two vials of this L'Oreal Repair. Powerdoes treatment is great for colored/dyed hair. It seals in the color to make it look more vibrant. It also makes the hair soft and silky.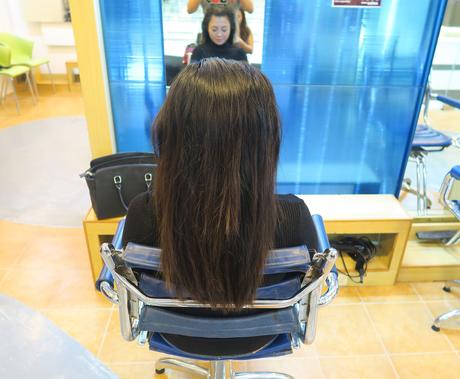 My hair before the Powerdose Treatment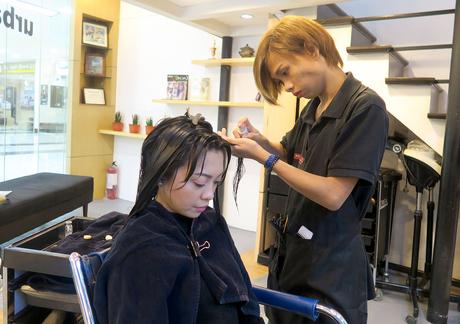 Jose doing my hair treatment. At first I felt that he was shy so I tried to make him feel comfortable and enjoy what he is doing. We had a little chitchat so I can get to know him more and his experiences during the program.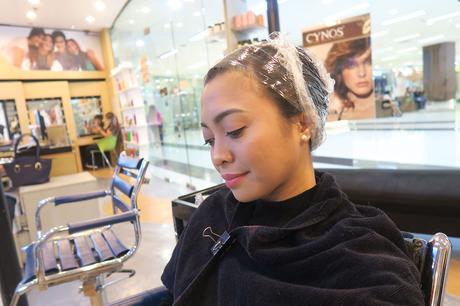 Powerdose treatment will take you about 30 minutes to an hour. This includes shampooing, application (spray type bottle), 20 minutes waiting time, then rinse and blow dry.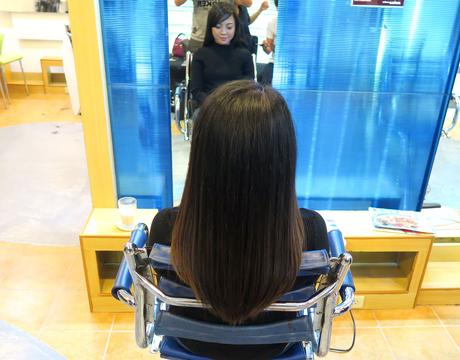 This is how my hair looks like after the treatment. Shouldn't be rinsed for 24 hours. I feel that my hair is softer and more manageable after the treatment. You can do this twice a month.
Price: 1,350 pesos per vial (2 vials for my hair length).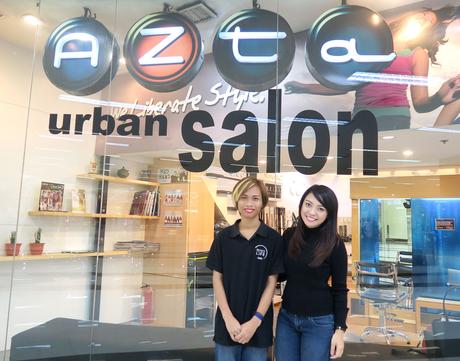 Thank you so much Jose, Azta Urban Salon, and L'Oreal Philippines for this great experience.
Congratulations to all graduating trainees next week!
For more information you can visit