Our family went to this place for some clan bonding and it was an experience to be remembered, one for the books really. There are so many things to see, so many things to do, and so many things to look forward to! An ultimate getaway destination for families and friends indeed.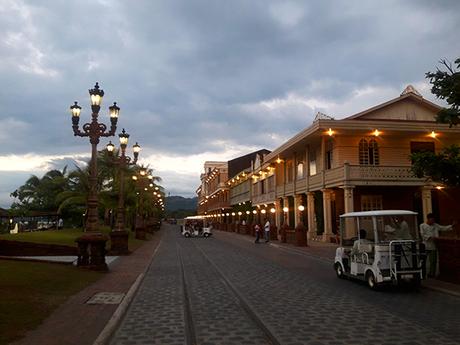 Las Casas Filipinas de Acuzar
Las Casas
is located at Brgy. Ibaba of Bagac, Bataan - Philippines.
This
heritage resort
is known for having the classic beauty of the old Filipino-Spanish time which relives everything from buildings & structures, road & transportation, its intricate designs & details, plus the people and their services here which completes the whole vibe.
The first view that wowed us is their scenic view of canals and their structures.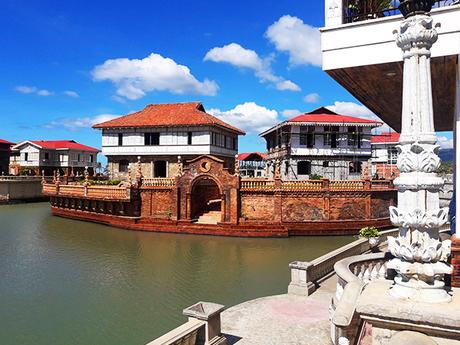 canals inside the area
Don't worry as you won't miss this because it is just located behind their reception building which houses a restaurant as well. You can even ride a "
balsa
" which is their version of the "Gondola" in Paris, France.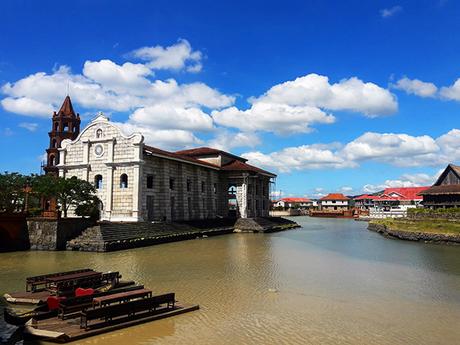 balsa on the canals
Not only that you can ride them here but can also have your breakfast while on them (if you want to). It is actually not a bad idea if you'll have these kinds of views really.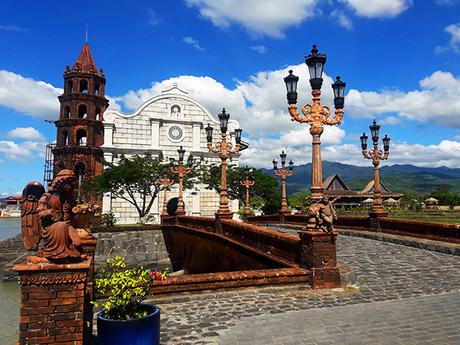 brick bridges and old churches
Our room or casa here is located on top of one of the buildings here (on the photo below) which is strategically front beach-located. Can you just imagine how great it was?! No need to go to islands like
Boracay
or
Palawan
to experience such a feature. Go here and enjoy everything that goes with it.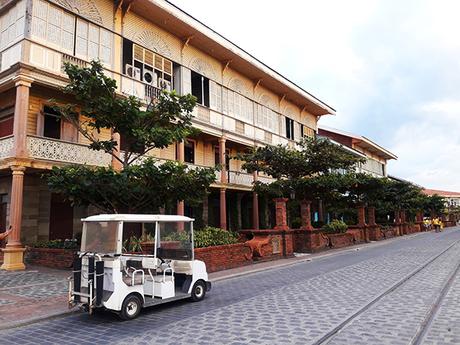 hotel rooms or private casas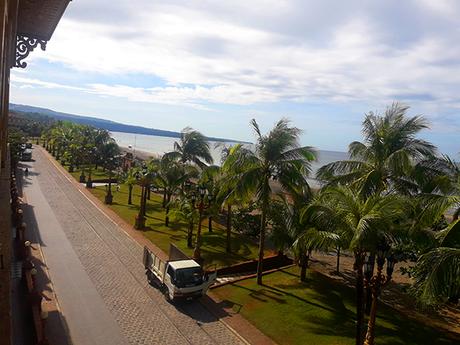 view from one of our rooms
Usually, a jeepney passes by to transport you to your desired area. Well, you can rent a private electric cart like the one above if you prefer that so you can use it anytime you want. It's actually quite helpful as the place is gigantic (believe me on this). In the first place, they won't have these kinds of transports if the establishment is small lol but still walk-able especially for the health-conscious people. Hehe.
We intentionally scheduled our stay here to fall on a
weekend
because just like any other holiday, most of their events happen at such times. But before tackling them, make sure to avail at least one of their tour packages as they will put more meaning to your surroundings making you appreciate the place more.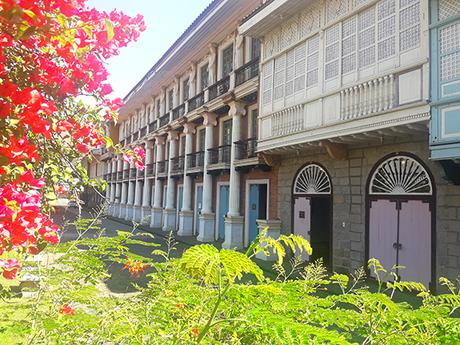 casa hopping
You will be toured around the whole place with a guide explaining some Philippines facts and history. I am pretty much sure that you will learn some new trivia in here so listen carefully to what the guide is saying while roaming inside from one casa to another.
My dad actually promised the group that he will ask some questions in reference to and after the tour.. then the persons who can answer the questions correctly will have some cash prizes.. and so, everyone really did put some extra effort into listening and paying attention. lol.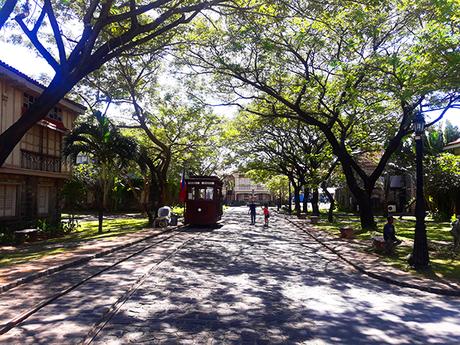 road covered with trees
If you are sensitive to the sunlight, bringing an umbrella is an option but there are certain areas that are covered with trees that will make the tour be more comfortable for everyone. Not to mention that you will pass by some elite-looking food places too, perfect to do your restroom break. Haha! (which I really did that time lol)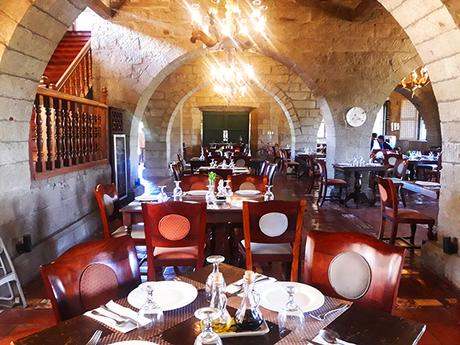 One of the restaurants inside Las Casas
When I said earlier that there are so many things to see, it includes mansion-looking structures and intricately-designed parks like these: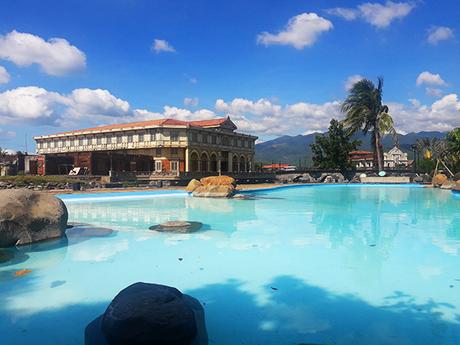 Yes, you can swim there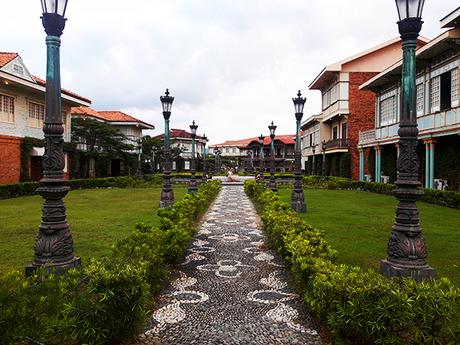 Las Casas garden
Of course, we will not forget and tire to feature these internationally classic canals that will make you stare at them longer than the usual and do some selfies and Instagram-worthy profile pictures.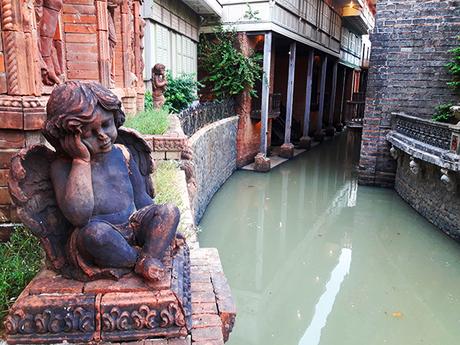 canal-friendly houses
How about such houses like this one?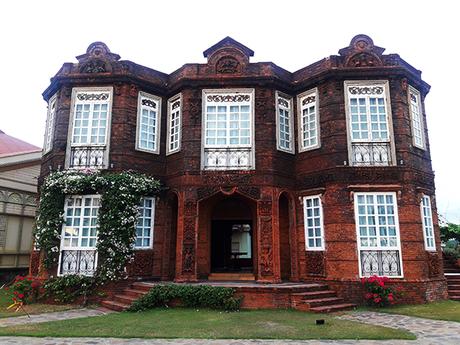 European-type Spanish-Filipino (halo-halo) house haha!
We even had the opportunity to wait for the sun to set while on the beach. Man, we were accompanied by good music.. making the moment so special. Beach - Sunset - Good Music = Perfect afternoon! By the way, we had our drone with us at that time so make sure to catch those video clips below.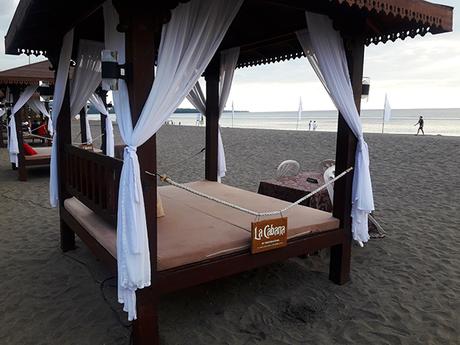 beach huts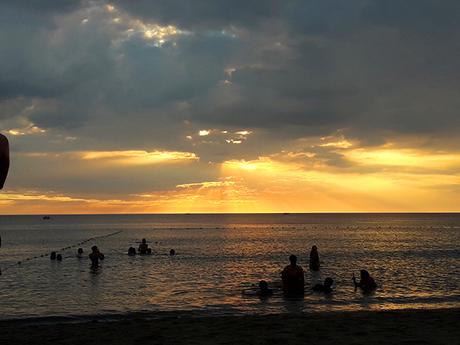 sunset on the beach
One of the popular buildings here is this so-called
Hotel de Oriente
.
With its huge size and how busy it can be, there is no doubt it became a household name here.
This is where all the shows happen. And if I am not mistaken, it serves as a convention center as well.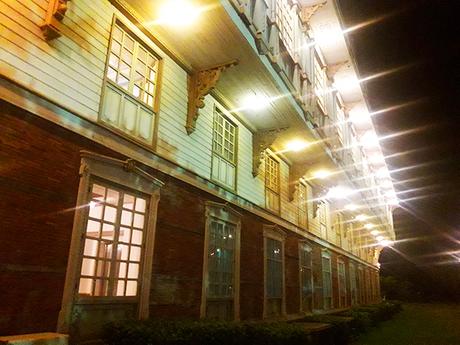 Hotel de Oriente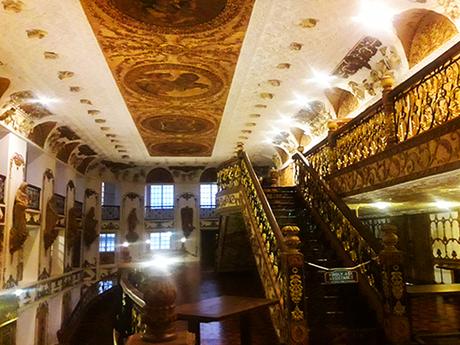 inside Hotel de Oriente
It can be deceiving in some ways if you compare its exterior VS its interior but I was really blown away seeing this in person for the first time. It was glittering gold inside! The vibe is just so elegant and grand. You just have to see & experience it yourself.
Moving further inside, the show entertained us by the performers presenting the different kinds of Filipino cultural dances. Our nanay Oyco should have been the perfect audience for this. I recorded some clips of their dances which are also included in the video below.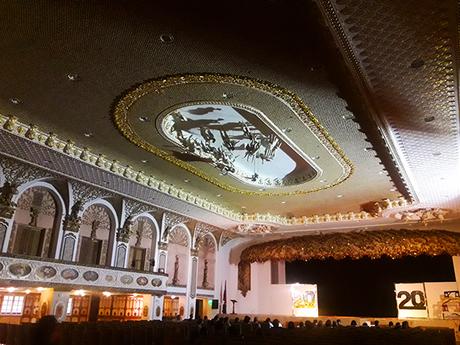 stage inside Hotel de Oriente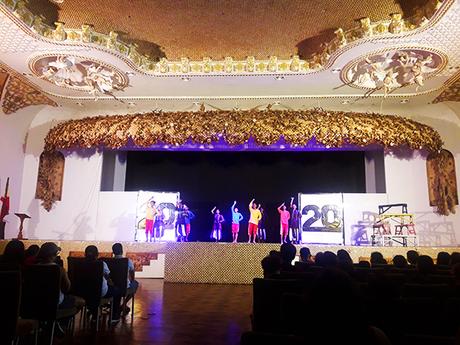 Filipino cultural dances
And as the night came, the whole Las Casas just lit like a beam of light mesmerizing everyone with its night beauty. Well, it actually depends on your perspective because it can be romantic for some but scary for others. Haha! You be the judge. But for us, it was a sight to see!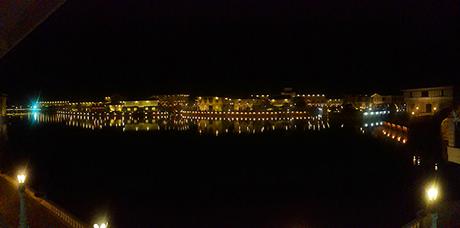 night beauty of Las Casas
First thing in the morning after, before doing our clan devotion/prayer, we hit
HDO
(Hotel de Oriente) again for the breakfast buffet. You can get food from all the other 3 sides of the convention hall so it was very convenient to get food. Even though there were lines present, it was flowing smoothly. Very nice Las Casas. Good job.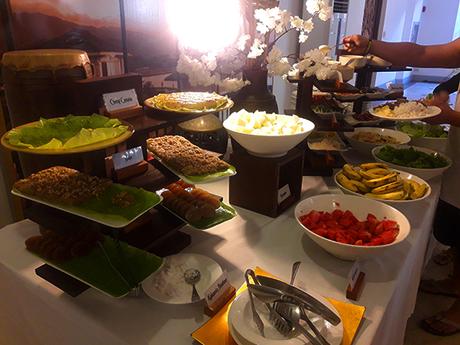 appetizers & frutis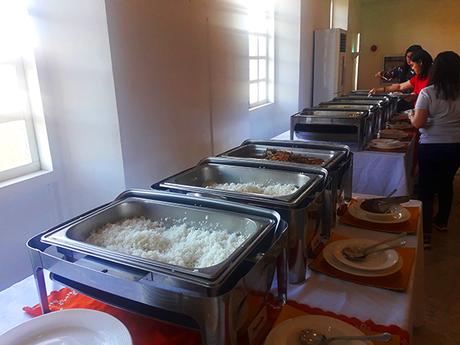 rice & main dishes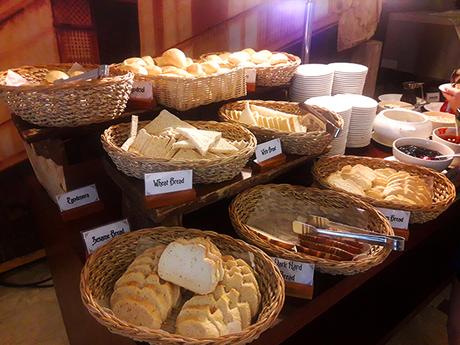 bread & cereals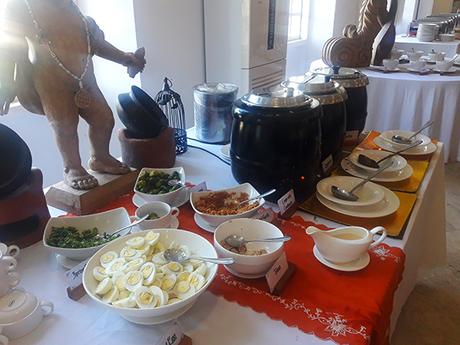 other condiments
These are just a few of the variety. So I am sure there will be at least one you can really dig in before the rest of the day happen. For us, the next activity that won via votation (lol) of the family was island hopping.  Haha! At first, not all of us were into it pero "
Wala na kayong magagawa
!" lol! Kidding aside, we all went for it just before checking out of our rooms.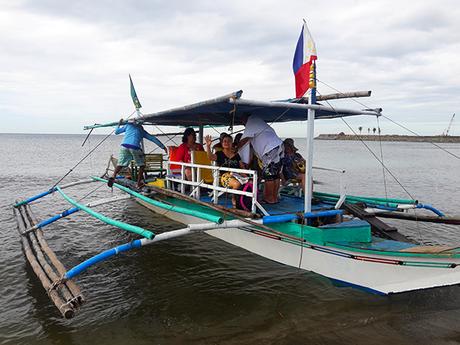 Parentals riding the boat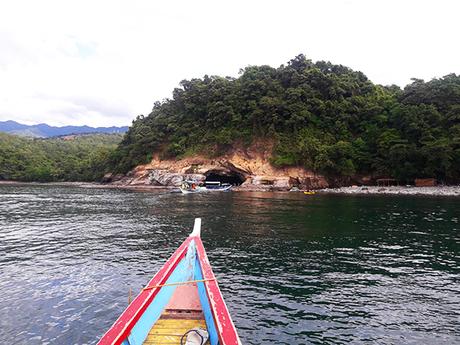 Lez gaw!
Most of us did not expect that cliff jumping can be done in one of the islands! I should've joined the party! Boo! Well, the water was clear and this area was nice because of how it was formed. It has a cave-like feature and the water there is shallow which is good for people who don't want to go further & deeper.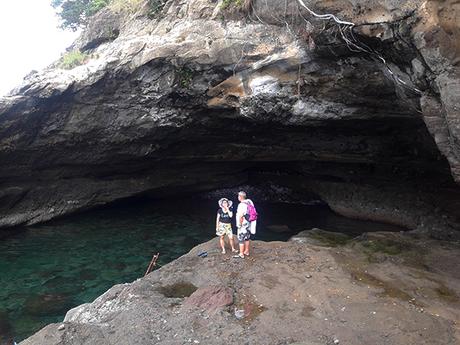 the shallow part
What happened next? This next photo should be the perfect scene for it.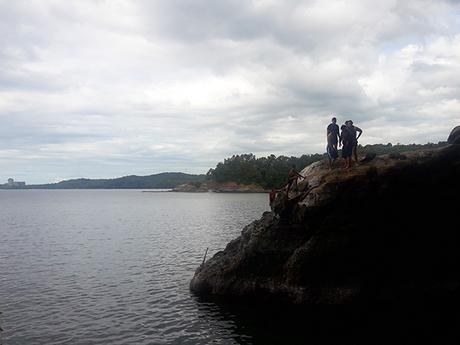 cliff jumping
Well, it's better to watch the whole thing in this video right here:
There were a lot of activities and events that had happened there that weekend which includes this palosebo race climbing photo right here.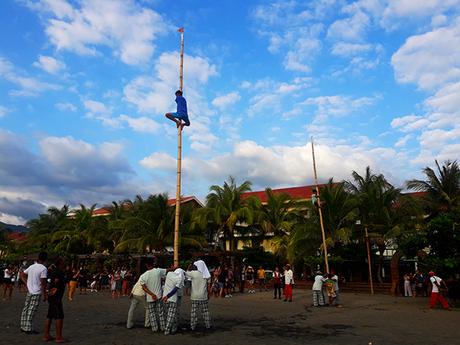 palosebo race climbing
And this carabao parade & racing while on the seashore of Las Casas facing the
West Philippine Sea
as well.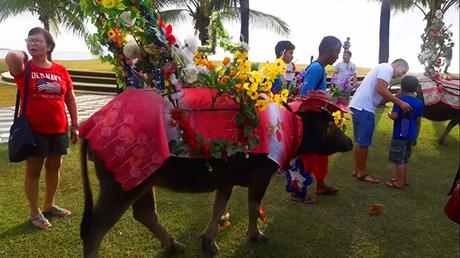 carabao parade
So make sure not to miss watching the
video
above
.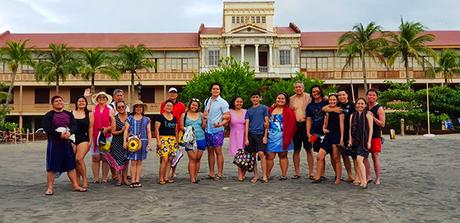 Say cheese!
For more information about the rates and tours, including the queries on booking and reservations, feel free to refer to their following contact details given below:
I bet you haven't seen a place (this big, grand, cultural, patriotic, and beautiful all at the same time at the same place) like this before.
;)
Address: 
Brgy Ibaba - Bagac, Bataan 2107 (Philippines)
Contact nos.: 
8833-3333 loc. 116 or 117 0917-872-9361 or 0925-805-5232
Email: 
[email protected]
Web page: 
https://www.lascasasfilipinas.com/
Facebook fan page: 
https://www.facebook.com/LasCasasBataan/
Instagram page: 
https://www.instagram.com/lascasasfilipinasdeacuzar/