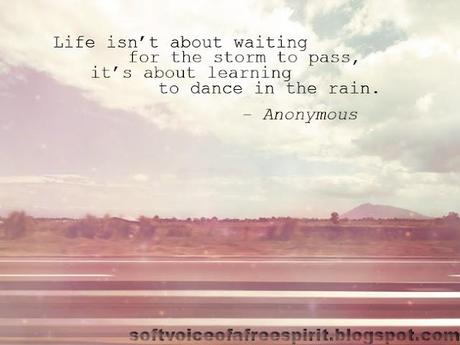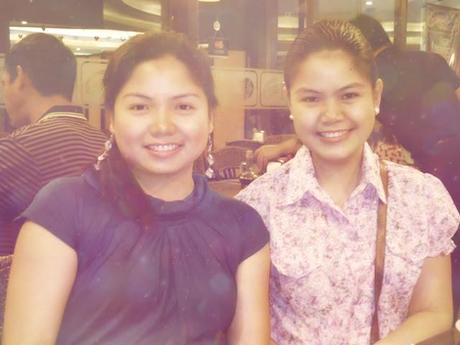 with my younger sister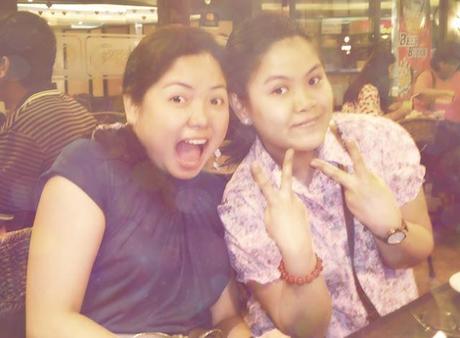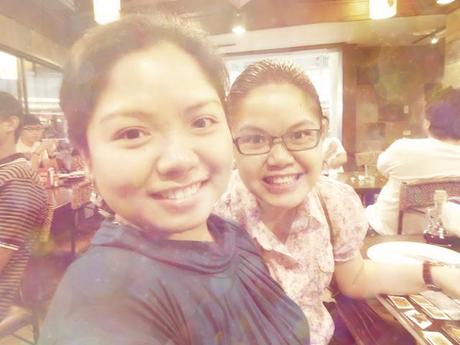 These photos were taken last Sunday.
The four of us (me, my sister, and our parents) celebrated my dad's 67th birthday.
I must say it was a fun day.
And it seemed as if I didn't have a tough week last week.
Honestly, I haven't forgotten last week's events.
Maybe I never will.
But I chose not to dwell in them.
I did learn from them.
And I am doing my best to stay strong because of them.
Although sometimes it IS difficult to tell ourselves to live for the moment…
Most especially when we are suffering…
We just have to.
Because really, there is no other way to live.
Once you let that moment pass you by…
The next thing you know…
The chance for you to be happy is gone.
Another second, minute, hour, or day to your life just slipped by…
And you didn't make the most of it.
Just because you chose to sulk in your misery…
I should know, right?
Because I mastered the art of delaying my happiness…
I'm not saying it's wrong to grieve after a loss…
To cry it all out when you're hurt…
To isolate yourself from people when you're feeling down…
But…
It's not wrong to choose joy either.
To choose to make those smiling muscles work…
Even when your world seems to be falling apart.
To choose to celebrate life…
Even if it seems like life turned its back on you.
And to just choose to be happy…
Even if life gives you a thousand reasons to be sad.
This moment…
It's all yours.
Life won't give you happiness…
You give it to yourself.