Lessons of the passing year that changed me and helped Me grow
and made me a better person in some way or the other.
Not sure if they made me a better person in some way or the other
But each lesson has given my life a different taste and flow.
It was like meeting different persons for the first time in my life
Or as if discovering myself in different ways
As if finding new 'Me' within me.
A rude wave passing through my feet,
on a beach, moves away the sand beneath,
It moves away the sand not only beneath my feet
but also beneath my memories, that start stumbling one by one
And the returning water taking away the pieces.
When loads of memories of past unload from my mind
Making my heart and mind lighter and rejoicing.
Lesson one comes out of different lessons of the passing year.
It simply says, Never keep collecting in life because
Balancing goes away if you keep collecting without replacing.
The fresh air of wee hours of the day whispers in my ears
If you don't enjoy your work, stop doing it.
Rather look for a change. Adapt or adopt
But do what you enjoy, else enjoy what you do.
Otherwise, you will start finding illicit ways of enjoyment
to overcome your frustrations. And you will fall pray to it, forever.
Here comes the lesson 2 of the lessons of the passing year.
Lessons of the Passing Year
Respect is never a one-way traffic. It comes back to you only
if you send it first from your end. Else reciprocate quickly when
it come to you first. But one thing is sure, it multiplies fast.
More than anyone can expect.
That is lesson number 3.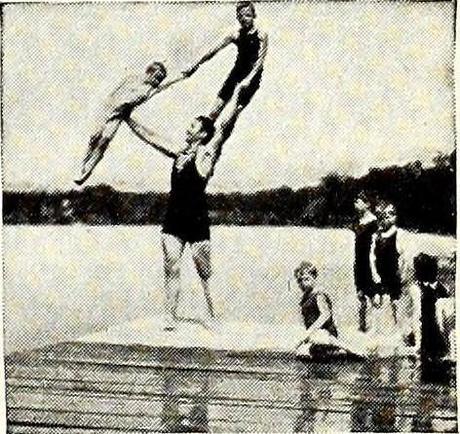 Photo by
Internet Archive Book Images
If I am able to adhere to these 3 precious lessons of the passing year
whatever direction of life I take.
Then the 4 directions make these lessons 12.
Also, I take them with me to every month
to carry with me the wealth of lessons of the passing year
to the new year.