Last week we hosted a Lion Guard Twitter Party along with
UKMums.TV
and other bloggers which was so much fun!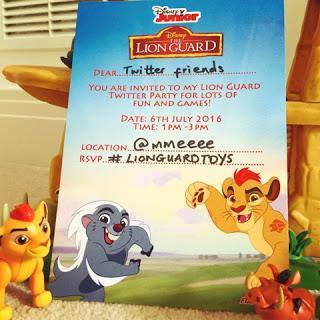 The kids got to play with some of the newest toys from the recently launched Lion  Guard range, take part in fun activities such as Pin the Tail on Kion, race to complete a Maze and Name the Animals task which was hilarious and impressive at the same time. I also made an array of Lion Guard themed party snacks which were mostly healthy and went down a storm so it was a hit all round.
What we thought of the Lion Guard Toys
In a word - roarsome! They loved them and couldn't get enough of playing with them all. We had the
Defend the Pride Lands Playset
,
Bunga's Coconut Blaster
, Lion Guard Collectible Figure set and Ono's Lookout Launcher. The Defend the Pride Lands Playset was a huge hit and the kids loved exploring it, finding traps and the hidden features, this is the kind of toy that children just love playing with again and again and is full of potential for imaginative play and adventures.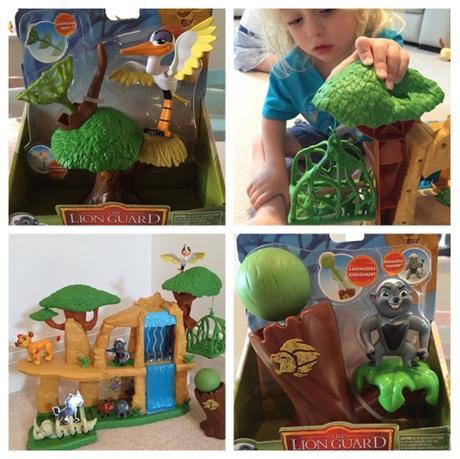 The mini playsets went down a storm too and the little ones loved being able to launch Ono's net and Bunga's blaster. The quality is fantastic, they are durable toys ready to stand up to the test of preschoolers play, true to the TV show and engaging and fun. 
Lion Guard Party Food
A party wouldn't be a party without cake so we had some special Lion Guard cupcakes.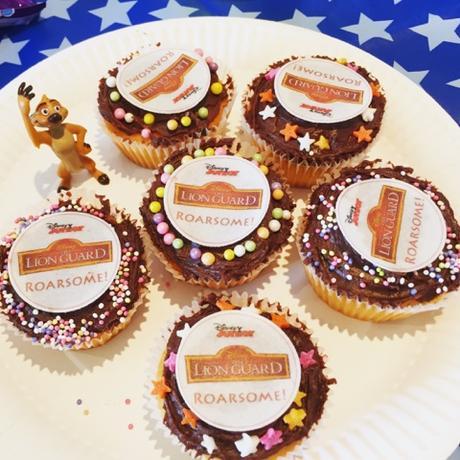 We also had Kion inspired fruity pancakes, Strawberry and Grape vines, Safari Snakes, Jungle yogurt and animal cookies. The kiddies devoured the lot, fruit is definitely more desirable when presented in a fun way.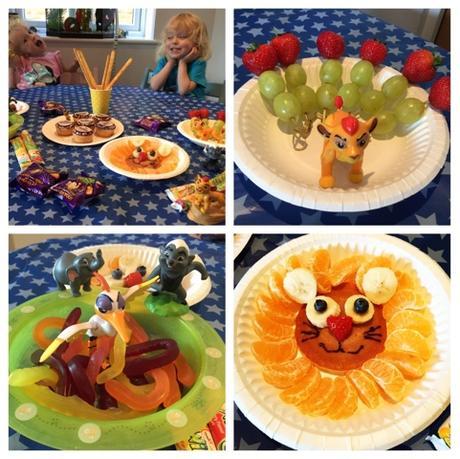 Party Activities and More
The activity which generated the most laughs was definitely Pin the Tail on Kion, there were some hilariously placed tails not to mention a little cheating monkey.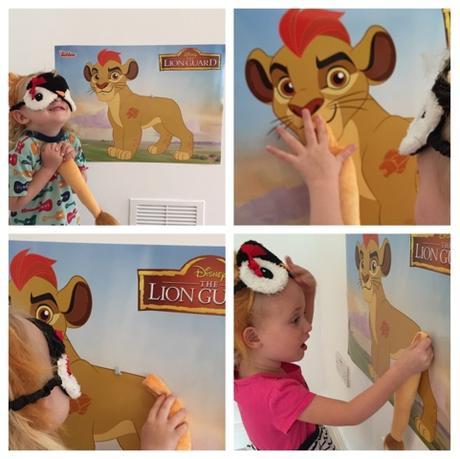 There was a maze race and a name the animal activity which the kids were brilliant at.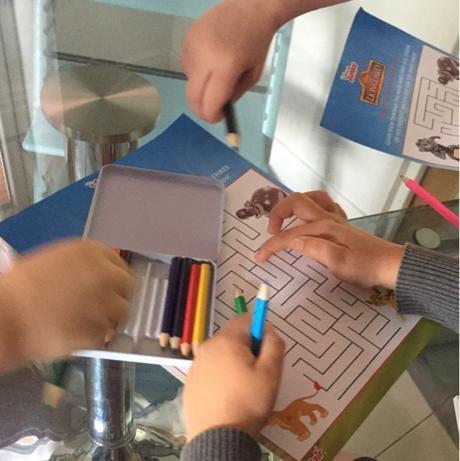 I have to say I loved the animal noises and impressions that accompanied the naming of animals, Zoey did a very amusing ape beating on his chest performance.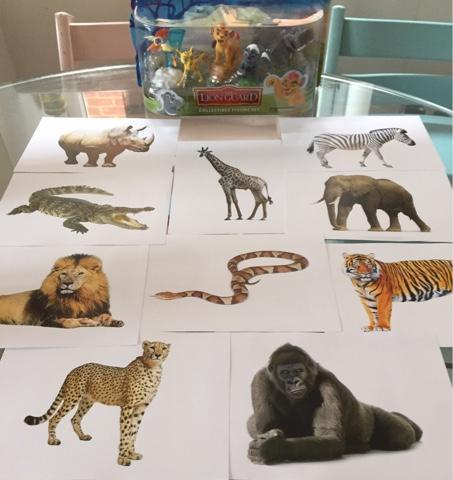 We also had some Lion Guard magazines to explore and I can highly recommend picking up a copy to keep kids entertained over the summer holidays especially if you are planning a long trip as there is loads to read, do and enjoy in it.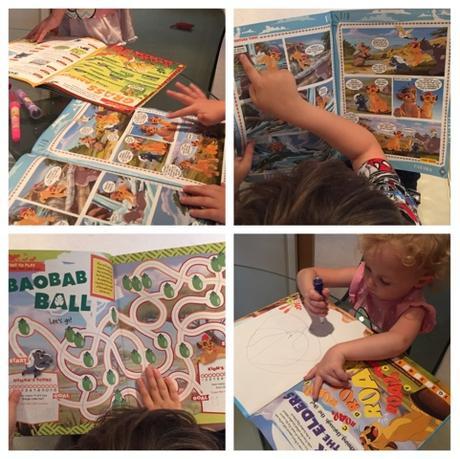 Of course no party us complete without goodie bags for guests to take home and ours were definitely well received with a Lion Guard poster, colouring pencils, a Lion Guard blind bag, Poster and sweets. It was the perfect party for little Lion Guard fans!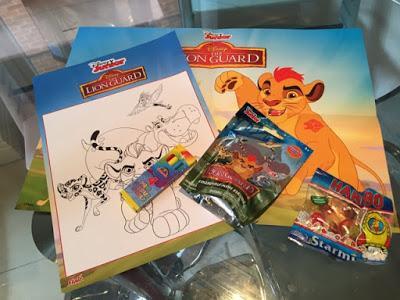 *
Disclaimer: I received a Lion Guard party pack to take part in this Twitter Party.