L.O.L Surprise
dolls are set to be the next big collectable craze in the UK. They have already proven to be a massive hit in the US as the ultimate unboxing toy combined with the anticipation of surprise.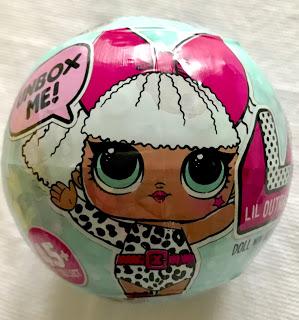 What are L.O.L Surprise Dolls
A L.O.L Surprise doll reminds me of all the fun and excitement of pass the parcel in a very cutely packaged ball which has seven layers waiting to be unwrapped. The suspense and thrill builds as each layer reveals a surprise gift building up to the last where the ultimate surprise lies and all the items can be assembled together. Here is what hides inside each one: 
Layer 1: Secret message Layer 2: Emoji stickers Layer 3: Baby bottle Layer 4: Pair of shoes Layer 5: Awesome outfit Layer 6: Fashionable accessory Layer 7: L.O.L Surprise! 3 inch doll
These dolls are described as "fashion-forward characters" and "packed with personality".  From Rockers to Merbabies, each doll comes complete with bathtub, doll stand and hangout, all doubling as a purse. The biggest surprise is when the final layer has been unwrapped and you feed the tot water with its baby bottle as this is how you reveal its feature, some special dolls even change color when placed in water.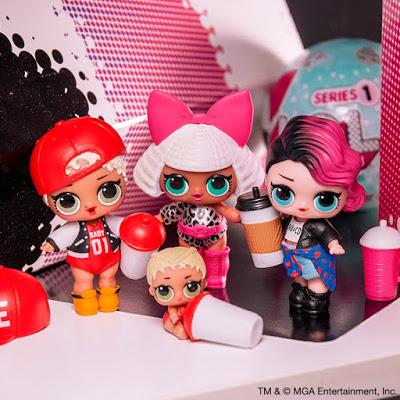 Meet the Glee Club L.O.L dolls
There are over 45 different dolls to collect and they are suitable for children aged 3+ . They are available to purchase for all good toy retailers including Argos, Tesco and ToysRUS with an RRP of £7.99. If Zoey's reaction is anything to go by I can confirm they would make the perfect gift for any little girl, so much fun and excitement as each layer unfolds. I wish there was a boys equivalent as Zachary and Ben were quite jealous as Zoey was having fun discovering what was hiding inside. 
*Disclaimer: I received a L.O.L Surprise doll for review. All views and opinions are my own and unbiased.