The Elves are Back
We have had a very exciting start to the day with the return of our three elves Stardust, Snowflake and Oswald who have brought a special present for the kids, "Smelf" our Portable North Pole (PNP) Do-Good Elf. Apparently Santa and the elves had overheard us discussing elf names and Daddy saying he would name his "Smelf" as in Smelly Elf (ooops!) and they found it hilarious so brought us a baby Smelf.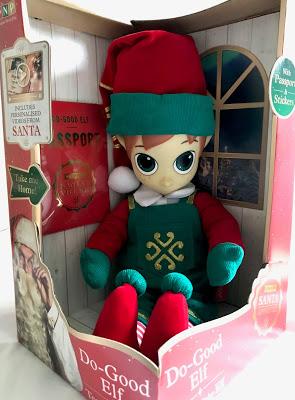 Christmas Magic with Portable North Pole
We are massive fans of Portable North Pole and the videos and calls have definitely added lots of Christmas magic over the past few years which is why I am so excited about reviewing our new Elf addition. According to the box, Santa has sent us a baby elf which we are responsible for teaching the difference between naughty and nice to so that one day he will grow up to be a valuable part of Santa's team. Thankfully Santa and his elves will be keeping a close eye on us and helping us by sending video messages.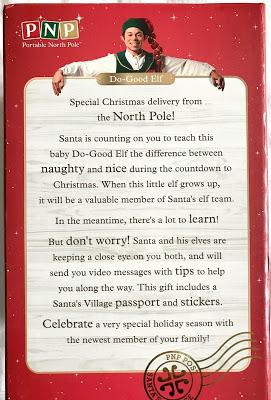 Our Do-Good Elf also comes with his very own passport from Santa's Village and special Elf stickers which is a really nice touch, I love the fact you can properly personalise him so that he truly does become one of the family. My three can't wait to start filling in the passport, on the first page you add a picture of your elf, his name, date of birth and favorite color and there are also other pages to record Elf Adventures. This is a really fun way to add extra Christmas excitement to the build up.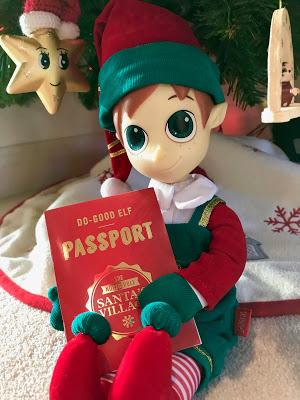 My first impression of our Do-Good Elf is just how well he is made and the extremely high quality of the materials used in doing so. I love the fact that his limbs are bendy and fully posable, his cheeky grin adds to his personality and Zachary was delighted to see he has big green eyes as it is his favorite color. His clothes are fully removable and washable too which is good news if he needs a freshen up after any adventures or outings. We are hoping it snows so he can get outside and make snow angels with us. I have a feeling Smelf will be a very important part of our Christmas build up this year.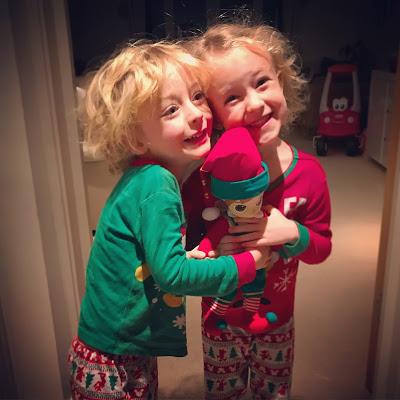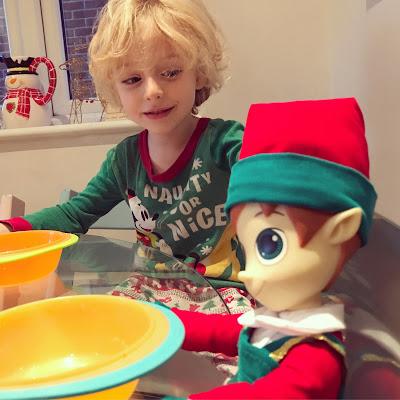 The Do-Good Elf comes with a special code for grown-ups eyes only which you enter into the PNP app or online and then unlock 4 video messages. I can't wait to show these to the kids and will be sharing them along with some of the other PNP videos and calls in the run up to Christmas so watch out for them.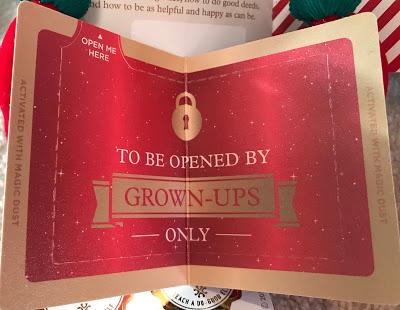 Where to Buy
The Do-Good Elf (RRP £20) and other Portable North Pole toys and products are available to buy from
John Lewis
, the range has something for every taste and budget with Magic Baubles, Santa Letter Kit,
Good Deed Jar
 and more. 
Special Magic Pass Discount - Unlock Videos and Calls
If you would like to add some extra magic and excitement to the build up to the big day with PNP video messages and calls then I have some good news for you. I have been given a special discount code which gives you 20% off the Magic Pass that gives you access to videos and calls that can be personalised, just use the discount code PNP7BLG20. To redeem the promo code, follow this link to create an account and then at the payment cart apply the code to get the discount.
The video messages are definitely magical and I have found the calls fantastic to encourage good behavior in the kids especially if they are in risk of getting put on the naughty list.
Here's a look at some of the Video Messages available.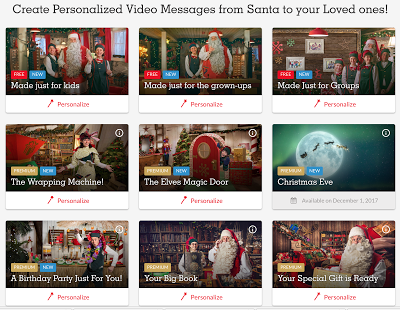 Below you will find some of the calls you can personalise, "Try Harder to Listen to your Parents" will no doubt be used a few times in the run up to Christmas as it was last year with much success.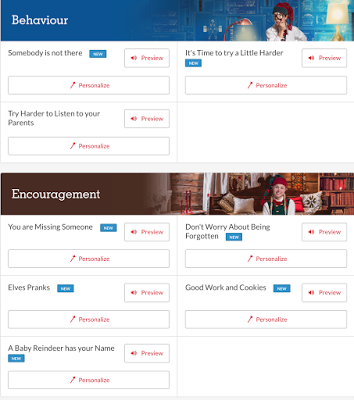 So there you have it, watch out for more posts on PNP videos and calls here over the next few days. I can't wait to see Ben, Zoey and Zachary's reaction to them. In the meantime go and have fun making some of your own special magical memories with the help of PNP for your little ones.
*Disclaimer: I received a Do-Good Elf and PNP Magic pass. All views and opinions are my own and unbiased.