You are going to fall in love with this place. MOB Brewpub has a binding attraction. Now the actual reason for that is difficult to find out in one go. But due to whatever reason, there is a mesmerizing effect. You go, sit, and eat but you don't feel like leaving this beautiful place. Whether it is the design, the relaxing and engrossing ambiance, a high level of hospitality and service, or the food itself. Though it is difficult to compare, judge, and find out the highest contributing factor to this cause, it results in an awesome experience altogether.  Rather, every factor seems to add a substantial amount of positive energy to the whole. And every factor is near to perfection, incomparable, and second to none. In fact, the design and seating patterns remind me of a famous luxury restaurant in The Hague.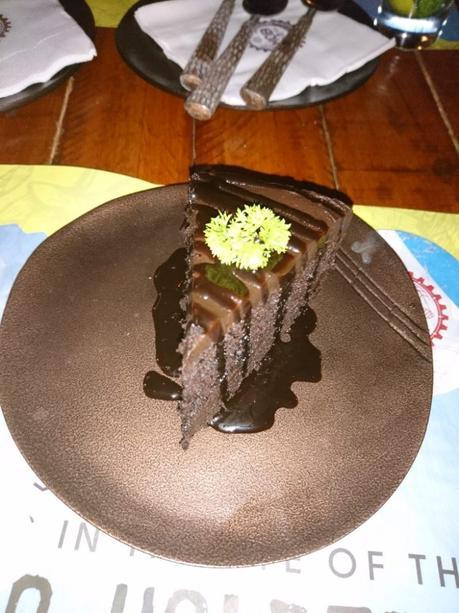 MOB Brewpub is a place that is now on my all-time favorite list. And if I prepare a list of top 5 restaurants in Delhi-NCR, this will definitely be a contestant for one among the top 3 slots. MOB stands for Ministry of Beer. Micro Brewery is there in place and ready for operations. The only hiccup is the green signal and all kind of clearances from Delhi government.  If you are visiting this place for the first time, you must visit all the three floors completely. There is a mezzanine floor right after the entry that is ideally good for a group of 2 to 4 persons. Otherwise, if you have a larger group of say 20 odd persons, you can organize a private party here. If you go straight and exit from the other end, there is a similar kind of seating in an open area.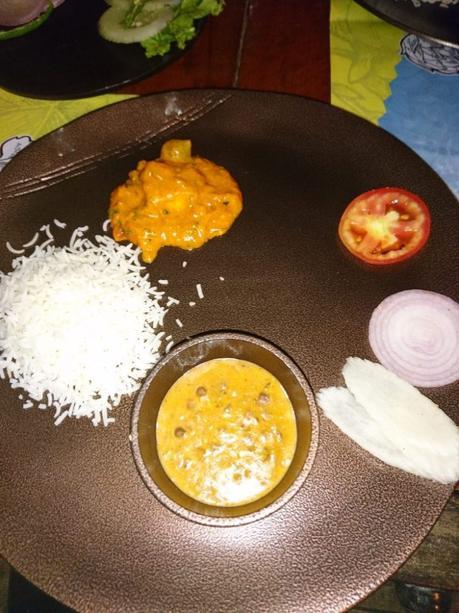 MOB Brewpub
Don't forget to admire the decors and ambiance of MOB Brewpub. In fact, every area has its own kind of individuality and signature. The stairs here take you to first-floor area where again you have outdoor and indoor seating. All open areas are good for smokers. And then there is second-floor seating. Here the music and fun remain at peak. By now, you have a fair amount of idea on seating patterns. Obviously the beauty, ambiance, and decors you will have to visit and experience the place. For each cuisine, there are around 4-5 chefs. There is an option among Continental, Italian, Asian, and Indian cuisines. The food here is a subject of research at MOB Brewpub. The intent is always to let customer experience a point of perfection and extreme satisfaction.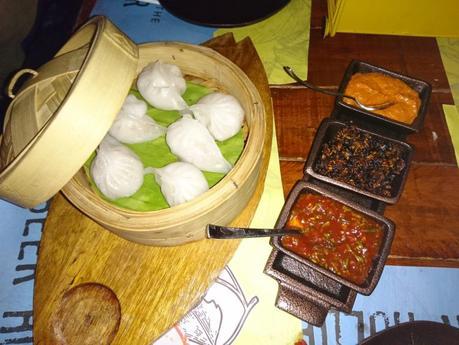 I was in love with each delicacy because of its taste, presentation, and preparation. In fact, each dish talks as if there is a beauty galore in it. Rather, the perfection in each segment never indicates that MOB Brewpub is just a month old Lounge in CP. Few starters that I want to recommend are a must try. Like in veg Palak Patta Kalamata Chat, Achari Paneer Tikka, Mascarpone Dahi Kebab, and Paneer Tacos are fabulous in taste and presentation. Similarly, in non-veg, Hot Basil Fish, Old Monk Tandoori Ran, Chilli Prawn, EBI Tandoori Maki, and Chicken Harga are equally alluring. In the main course, we had all veg items. Like Dal Makhani, Paneer Khatta Pyaaz, and Steamed Rice. Dal Makhani is probably the best I could remember. You must try Paneer Khatta Pyaaz to experience the actual meaning of Khatta.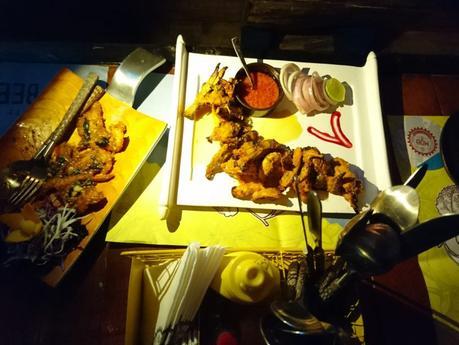 MOB Brewpub
Finally, in desserts, the best ones are Beer Mississippi Cake, Darsan, and Biramisu. Overall, I must alert you that MOB Brewpub is an addictive place. Try it and stop yourself falling in love with this place.