Mr India Manhunt 2016 crowns Gurmehar Grewal as the winner. Gurmehar hails from the beautiful city Chandigarh. The men's glamour was at its peak at Vivanta by Taj, Dwarka, New Delhi. And the occasion was none other than Mr India Manhunt 2016. 11 men from various cities of India were trying their luck here to grab the top spots. It was a true celebration and competition of glam and fashion. They all were knowing the international journey after winning Mr India Manhunt International here. The organisation of this event is by MIBQ pageants. Just before this event, there was Mrs India Beauty Queen pageant. Ruth Charlesworth from Mumbai is the Mrs India Beauty Queen 2016 winner.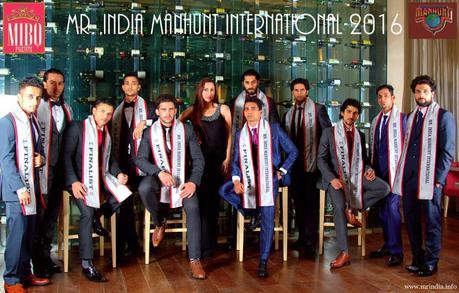 The event director Bir Kaur Dhillon and WOWW Foúndation are the driving forces behind these events. Rose Khaira runs the WOWW Foúndation. They aim to promote and acknowledge new faces for the male modelling and fashion industry. That is why Mr India Manhunt is the most popular competition to participate. All aspiring top male models in the making participate in Mr India Manhunt not only with a vigour to win but also to learn a lot during the event. Among hundreds of aspiring contestants, Bir shortlists the final pool after thorough scrutiny. And then these potential contestants after the shortlisting battle for the prestigious title of Mr India Manhunt International.
Mr India Manhunt 2016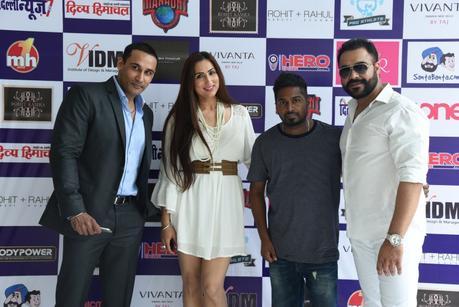 As this is a four-day long event, there is a lot of learning for all. In addition, there is a grand showcasing of talent, persona, confidence, and flair. And all this carves the path for contestants to reach the Grand Finale of the pageant. For this event, there were 11 contestants to pass through Bir's scrutiny. S A Anand, Grooming Coach was the mentor to these candidates. In addition, Ketan Bhatia was the part of these mentoring sessions and exercises. Along with, fitness guru Tarun Gill these mentors had sessions on various aspects. These carefully crafted aspects were:
• Time Management and Self-Assessment
• Fitness & Nutrition
• Confidence Building
• Ramp Walk & Self-Presentation
• Photo-shoots
• Personality Development
The evaluation process during the course of the pageant by way of personal interviews and many recreational activities. Out of these activities, Treasure Hunt was the most popular among the boys. Also, there were one on one interactive sessions with Jamal Sheikh and Rajit Kapoor. These interactions were strong enough to boost the morale and confidence of all the participants. In fact, it was quite visible on the final day. H P Gill, Director, Rock Events, was the organiser and the director of the event. The judging panel was comprising of eminent fashion designer Rohit Kamra, Jamal Sheikh (Editor of lifestyle magazïne, Brunch), Bir Kaur Dhillon, Umang Monga (owner, Harrison Locks), Vikram Berry, Sanjay Sahu, Anurag Batra (Chairman and editor-in-chief, Business World), and H P Gill.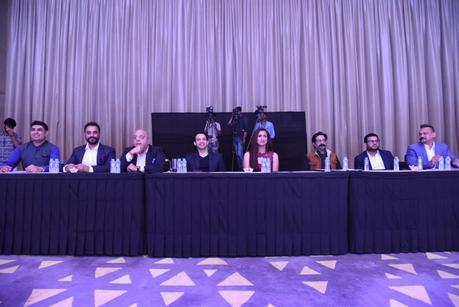 Mr India Manhunt 2016
Bir Kaur Dhillon says,
"It's not only about cameras and being famous it is more for
self-realization
. And I am really happy to see the improvement in the boys in these four days."
Jamal Sheikh from Men's health Magazine said,
"You can't win this pageant with just six pack abs but a personality is a thing a person should have along with the right values."
Anurag Batra, Chairman, and editor in Chief of Exchange4media says,
"If you dream of something you will definitely get it. I am looking for a dreamer with an overall personality, as a dreamer can change the whole world."
There were a number of sub-contests to select and test the candidates. As a matter of fact, there were a variety of ways to do it. Firstly, there were many challenging events. Secondly, there were competitions and other rounds. In fact, these were helpful in identifying the pageant winners in multiple categories. These categories include Mr Fitness, Mr Intelligent, Mr Talented, etc.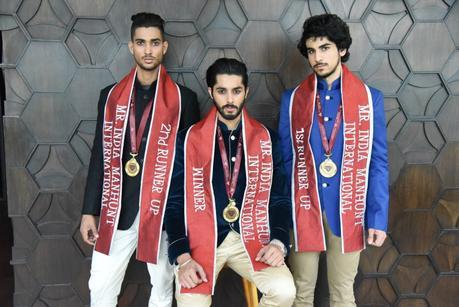 While announcing their decision and awarding the titles to Gurmehar Grewal from Chandigarh as Mr India Manhunt 2016. Gurmehar will be traveling to China for the event Mr India Manhunt International. The first runner-up is Eklavya Sood from Solan, Hïmachal Pradesh. And the second runner-up is Alester D'souza from Mangalore, Karnataka. Micromax smartphones and Hero Cycles were part of the winner's kitty along with the medals and the certificates.