The shoot for Mrs India Beauty Queen Pageant begins with a bang. All the fourteen contestants make an all white entry. There will be multiple rounds to ascertain the winner and the runners-up. But in my opinion, all are already winners. Because all of the Mrs India Beauty Queen Pageant are transforming and becoming an altogether a different personality. These contestants hail from various states of the country. In fact, you will find a couple of international faces among them. They belong to different cultures. And ïn fact, they speak different languages. But one thing that unites them is womanhood.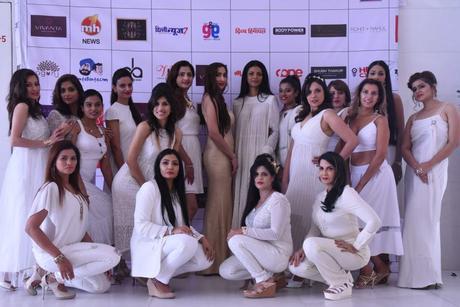 They all were looking like angels in an all white entry. And the credit goes to Bir Kaur Dhillon. She is the one responsible for igniting the fire in the contestants of Mrs India Beauty Queen Pageant. Bir is the director of Mr India Manhunt. She is also the director of Mrs India Beauty Queen (MIBQ). MIBQ Foundation and WOWW Foundation are spearheading the drive. The next few days are quite hectic for all the contestants and teams working on the project.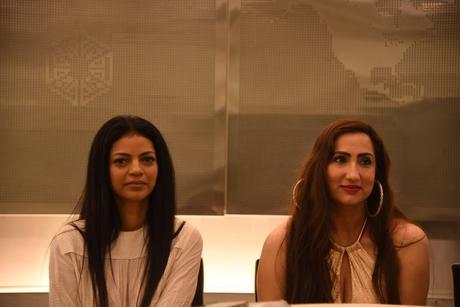 Mrs India Beauty Queen is a
beauty pageant for married women
. It is rather an even to accomplish and admire the multiple roles of a woman. These roles are that of a mother, a wife, a sister, a daughter and so on. Still, a woman is a symbol of completeness. Beauty and intelligence are their all time companions. It was quite difficult for Bir to shortlist top fourteen potential candidates. The four-day long event is a mark of self-discovery and recognition for all the contestants. The judges will evaluate them on various parameters.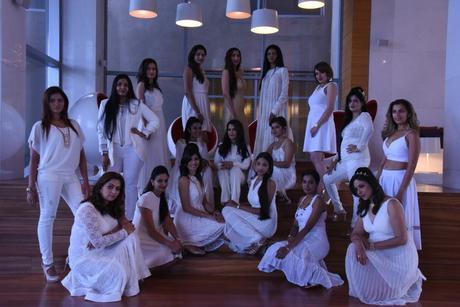 Mrs India Beauty Queen Pageant
Nayanika Chatterjee, a supermodel, and Bollywood actress is mentoring the contestants. Nayanika was in Fashion movie. For this addition of Mrs India Beauty Pageant, she is associating with MIBQ Foundation. Ïn fact, she is the show director of the pageant. She owns credits of breakïng many of the orthodox social taboos. Marriage and motherhood are two of them. It is quite thrillïng for Nayanika and Bir providing a space for married women to showcase their talent, follow their passion, and live their dreams. Nayanika is a legend in the fashion industry. As a matter of fact, she is there in the industry nearing to three decades. She admits that this ever evolving industry has come to a new maturity level. It is at the stage where a woman earns the name, fame, and respect. The trends in the fashion industry have been changing tremendously. The industry has a complete recognition in all areas. Moreover, it is creatïng a lot of opportunities and jobs. The situation is ïmproving fast in comparison to previous decades. Nayanika quotes beautifully, " Despite a lot of taboos, the fashion industry is evolving at every point. This industry has become much more recognized, and is not just for entertainment purposes solely".
Mrs India Beauty Queen Pageant
Each contestant has a different story of her journey and difficulties of taking part in this pageant. Moreover, each of them has a set of plans and dreams ahead. In fact, the winner of this pageant will be representing India at the world finals of Mrs India Beauty Queen. While the event will happen in Shenzen, China in November 2016. As a matter of fact, in this contest, the women from across the world will compete for the coveted title. While Bir Kaur Dhillon is Mrs India Globe 2014. Another fact is the event is in its third consecutive succession.