HELP!Hello my fashionista friends! I just got these shoes. I love them and adore them but I don't know how to style them. Can you give me some tips?
Last year, my sister got a pair of shoes from SM's shoe brand. I noticed that I kept on borrowing them so I decided to get one for myself.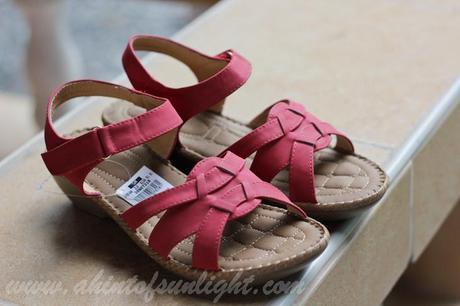 In my opinion, Parisian is a really good brand. They're really affordable and at the same time fashion-forward. They're really comfortable too! What else can you expect from the multi-billion company like SM?
But while Parisian offers really great styles, it's their BASIC collection that I am really loving.They just tend to get ignored because they look dull and boring next to the high stilettos and wedges.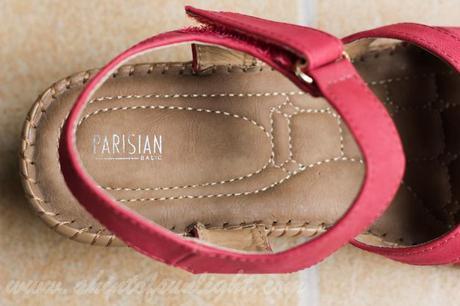 But honestly, I think people should give this line a chance!
Here are a few things that I like about Parisian Basic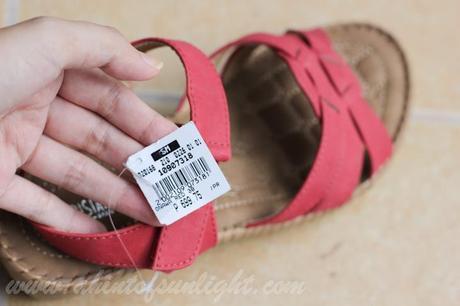 PriceP699? Nope. This one's on sale 50% off. So I got it for roughly P350. Actually I was willing to pay the full price for this pair. Minsan tanga lang talaga ako. I only found out it was on sale when I was already paying for it at the cashier.
I think Parisian is one of those brands that always wants to keep their styles updated. They like that the products on their racks are freshly-manufactured so they put on sale older stocks, even if they're not really that old yet. I think their basics are pretty timeless though so you can still wear them next year, and the year after that, and the year after that.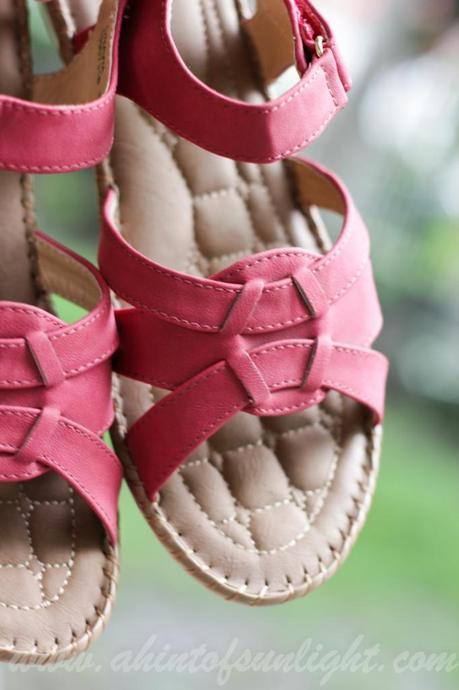 ComfortYou only need to look and you can tell how comfortable these shoes are. This isn't my first pair from Parisian, and I've never experienced getting blisters from their shoes.
SizeMy shoe size is 7

1/2

. I noticed that Parisian are typically a half-size smaller than other brands so I'm size 8 for them. But this really depends on the shoes' style and the person's preference of course. I remember back in college, I tend to buy size 6. My cousin from texas, who had a 4

1/2

shoe size was happy to have found Parisian when she went home. She said she can only find shoes that fits at the kids section when she's at the US.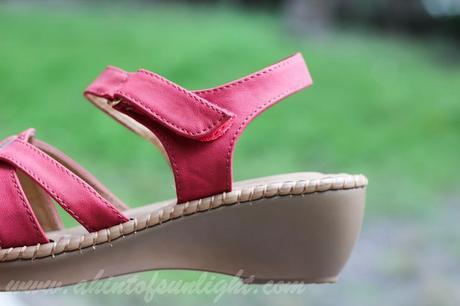 HeelsThis is more of a personal preference. I can't wear high heels you see. At 5'5, I'm already taller than most of my peers, even some of the guys. I'm not really the type who likes to stand out. So I never really learned to wear heels. I bought a few wedges in the past, but I only end up using them once or twice, and then no more. But I also find it uncomfortable walking in flats. These shoes, as is most of the basic has about 1

1/2

-high heels. They're just perfect. I can walk for hours and hours and hours on them.
DurabilityThese shoes are well-sewn, as with other Parisian shoes. The ones I got from last year are still intact until now.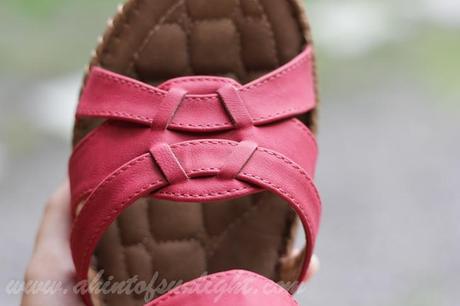 But as much as I love these shoes, I find myself hesitating before I use them. Normally, I wear them with denim shorts or denim short skirts. But I wonder, do they look good with dresses too? And what kind of dress? How about maxi skirts and pants?
What do you think?I would really appreciate your advice!