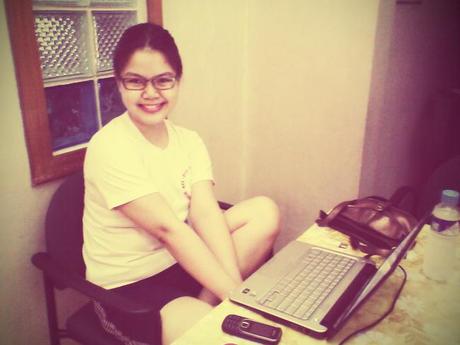 I looove receiving comments…
And I love responding to comments, as well!
This is my way of saying…
"I really appreciate you for spending a few minutes of your time on my blog…"
You know, those moments when you should be watching football with your husband…
Having a meaningful conversation with your wife…
Or probably playing baseball with your kids…
But you found time to visit this random-person-you-just-met-from-the-web's blog…
And read what she has to say when you could instead be doing something else…
Or something more worth of your time..
However, I don't think a lot of people who comment do come back to view if I replied.
This is the reason why I like the Disqus comment platform…
Even if I've read some negative feedback about it…
And experienced some of its cons as well.
***Disclaimer:  Disqus did not pay me to write this post hehe!
The Disqus comments get into my email.
And even if I respond via email, which is what I usually do…
My reply gets posted on the comment thread on my blog as well.
And when I see that the commenter's email address is included in his (her) comment…
S/He also becomes a recipient of my reply.
I think that saves the commenter time to visit my blog back to check for a response from me…
Because s/he can read my reply through email.
So it saddens me a bit when the commenter does not include his (her) email address…
Most especially when that person left such a striking comment…
Where I strongly feel the need to show how grateful I am for such comment.
And yes, it takes a little effort on my part.
But it makes me happy to give back even in such small a small way…
Therefore we make it our aim, whether present or absent, to be well pleasing to Him. – 2 Corinthians 5:9
It makes me wonder if I am able to respond the same way to God's Words.
Yes, I do read the Bible but reading and reflecting on God's Words are not enough—
There should also be action on my part.
There should be proof that I not only listened, but I obeyed, as well.
And yes, it definitely requires effort.
But if I truly want to show God how much I love and appreciate Him…
I think I should willingly follow His Word…
No matter how much effort from me it requires.
This is one thing I've been thinking about lately…
And I think taking action on God's Word should be a challenge for me as well.
But without faith it is impossible to please Him, for He who comes to God must believe that He is, and that He is a rewarder of those who diligently seek Him. – Hebrews 11:6
Happy weekend!
God bless.
:-)
The eyes of the LORD are on the righteous, and His ears are attentive to their cry; but the face of the LORD is against those who do evil, to blot out their name from the earth. – Psalm 34:15-16