Not long before, I used to doubt my classmates' talent. When they said, "I can fake my voice to an aunt's voice or some rowdy's voice and can threaten and fool anyone.", I used to reply "You can fool the rest  but not me. I am very good at recognizing voices!"
Having heard such an arrogant reply of mine, one of my friend thought of teaching me a lesson. Here goes a phone conversation transcript with the description of the scenes, my ecstasy, my anger and finally the lol moment.(All in the same order!)
Date:11th November,2013.
(Which also happened to be his birthday. And believe me, I had wished him in the morning itself. Still he did this to me! :( )
Time: Around 6:30 p.m.
I am trying my way best to get some Computer Networks stuff inside my li'l brain .
Phone rings.
I'm the only one in the house. Needless to mention, I pick up the receiver.
I: Hello.
He:Hello,Kya mai Pooja Karadgi se baat kar sakti hoon?
I:Line mai disturbance hai.Kon bol raha hai?
He:Miss Pooja Karadgi se baat kar sakta hoon?
I:Haa..Bol rahi hoon.
He:Ms.Pooja,mai GujNRE ki taraf se bol rahi hoon.
(GujNRE is an annual presentation contest held by the ISTE student's chapter, Nirma University. We are supposed to submit a PPT Presentation proposing our solutions to the given problem. The best 5 are selected from the state wide accepted entries and a discussion is held wherein the winner gets 25000 bucks.)
I:GujNRE?
He:Haa Mam.We just wanted to let you know that your presentation has been selected as our judge's choice.
I:That Faulty business practices one?Why now?That ended a long time back na?Even the winners have been declared. Are you someone from the ISTE club?
He:No mam.I told you na.I am speaking to you on behalf of the GujNRE team.That club messed up all the results this time.
I:
(No reaction :P )
Leave that.What am I supposed to do?
He: Mam, we are having a national level event being held at the Town hall, Ahmedabad on this Saturday, wherein you'll have to present your views on the same topic.
Morever, it's a mega event where we have participants from IIT's (He also named a few ones. The rare ones too, like, IIT Mandi, which made me believe him to an extent), NIT's. And just because we sponsor your annual event, we also have you.
Would you like to confirm your name as a participant or should I choose the next presentation?
I: No...No...I'll present.(All ecstatic!)What's the topic? The same one?
He:Yess Yess..What was that..Faulty (He actually doesn't know.He recalls this from the last time I mentioned it in the same conversation.).
I: The Faulty Business Practices in India?!(One raised eyebrow)
He: Yes..Yes..The same. You'll be given 10 minutes for the presentation and the prizes are 250000,100000,700000 for the first, second and third positions respectively.Also, the event will be telecasted live on BBGyandarshan.(Sic! Who knows that? This made me believe that the call was not a fake one!)
I :(I was all Yay..Yay) Oh that's cool! What are the timings? And may I please know your name?
He: I'm Nidhi Lodha.And the timings and the other details will be mailed to you. Your mail id?I:

[email protected]

l.comHe:And yess.Please make sure you are there on time with proper preparation. We have Mrs.Anandiben Patel coming up as the chief guest.I:Yea..Yea..Sure! Thankyou.


Next, without a moments delay, I call up my best friend and narrate the entire conversation. She's the only one who understands all my craziness and acts the same in such situations! She ends up saying "Party,chahiye ab!".




As soon as I end the call with her, my landline rings again.




He:Hello,Pooja mam se baat kar sakti hoon?
I:Yess.?
He:Mainey abhi call kiya tha..Regarding thet GujNRE?
I:Yess Yess.
He:I'm so sorry to inform you but we had to strike out your name as the participant.
I:What do you mean?
He:We had received a recommendation from your college for Kritika Jalan of which I was unaware of. Do you know her?
I:(All fuming!)Yess.But she works for that club. Isn't it obvious that those people would want her to represent and not me?
He:I understand that mam.But what do I do? Some person named Aayush Singhal gave her name. I know it's wrong but yours is a private uni-ver-sity(Add a pause after each dash. That was her/his accent! :P).It works that way. You say, what to do?
I:See,I am nobody to decide that.But,Don't you feel that it's getting unfair right here? Does this stuff work on the basis of some recommendations' and not on the basis of the presentation?
He: We're so sorry mam.
I: Fine.
And I bang the receiver. I,then decide "Aisa injustice nahi honey doongi.I'll try all the possible ways out!"
You see how I am! :P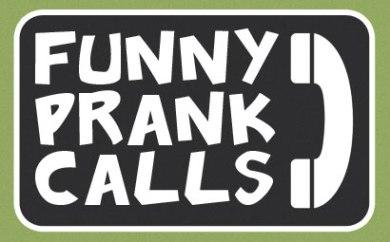 Next I call is Kinara, who is the admin for the club and also a very good friend of mine.
I:Kinara pata hai ye GujNRE waalo ka phone aaya tha.Ye log koi event organize kar rahey hai.Town Hall mai.
And then I narrate the entire story to her.
Kinara:Oh aisa?I don't even know that. And Aayush recommended Kritika?Trisha(President for the club) and Aayush(The GS) se baat karni hi padegi ab.
After a while.
Landline rings (She has the 111 BSNL-BSNL unlimited offer plan :P)
I:Haa bol Kinara.
Kinara:Abey,aisa kuch toh hamey pata hi nahi hai.Trisha and the rest of them are shocked.Aayush knows nothing about it.Koi pakka club ka naam kharab karney ke liye doing this.
I:Ohh really? Maybe!

Aayush calls me up from Kota,Rajasthan (We're having our Diwali cum reading  vacations!)as Kinara is having a never ending WhatsApp discussion with her club-mates.

Aayush:Purey se bata kya hua?
I narrate it back for the 4th,5thtime?!
Aayush:Pakka,kisi rival club ne kiya hoga.College mai milney de.Batata hoon usey!(We're still assuming that I had a conversation with a female!)
I:Yea..Maybe.Chal bbye!
The next day.
Time:6:30 p.m.
I:Hello.
He:Ha Hello.
I:Haa bol Vraj.(See..I can recognize normal unchanged voices!)
He:(Starts laughing)Kya batli(bottle) mai utara hai tuje bey!
I:Shitt Damnit!Tu tha!Idiot!
He:Haha..Bada kehti thi na..Koi ulloo nai bana sakta.See how easy it is!
I:Damn.Leave that.Bolkey dikha vaapus.(That's an order!)
He:Nidhi Lodha  again repeats a few sentences.
I beg him to say that uni-ver-sity around 4-5 times.He does that all the times.
I:Damn.Masst that bey.
He:Haaha.Thankyou.Thankyou.I know! I am soo talented na?
I:Ha bhai..Ha!Bass?Pura syllabus nipta ke betha hai and bass ab logo ko pareshan karna hai tuje.Aunty kuch bolti nai hai tuje Pagal?
He:Mummy yahi samney hi bethi hai.Le baat kar.
I(to Aunty):Aunty isko pito.Khali fokat mai sabko pareshan karta rehta hai yeh.
Aunty:Chalo.Jhadoo se pit doon?
I:Haa Aunty.Pukka!
In the next hour.
Kinara:Damn,yaar.Kal toh uska birthday tha na.Wish nai kiya tha usko?
I:Kiya tha bey.Saarey velle log apni class mai.Woh Trisha ko bata dena okay?
Kinara:Kya bey.Ek toh club me mai akeli IT waali.Pehle hi yeh Chemical waaley IT ko velle samajtey hai and ab yeh bataungi to toh meri puri tarah se udney waali hai.Bolenge koi aur kaam nai hai terey classmates ko?
I:Hahhah!Bol dena ki see how talented my classmates are.Par bey,Masst tha.Mai usko bolungi tuje call karey ek din.
The conversation ends.
You see, how various people have varied ways of taking "badla".
Lesson Learnt: Never claim,that you're excellent at something.You may encounter people waiting to prove you wrong!PS: "Orangey Fanta Times" titled posts will be somehow related to my college, college friends, the masti, so that when I pass out this phase of my life, I'll have something to laugh about and be nostalgic!Orangey Fanta Times...because that's the tune that I rhyme when I'm sad, happy, ecstatic, nervous, crazy!