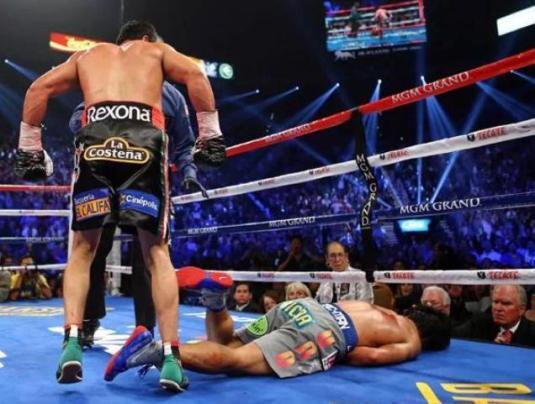 I have to share this very short but meaningful message of When In Manila's Editor-In-Chief, Vince Golangco, about the defeat of Manny "Pacman" Pacquiao..
So sorry for Pacman's loss but he still wins a lot of "money" though, and everyone is also admiring his attitude towards his defeat.
Long live Pacman!

"Thanks for smiling every time you had the world watching with seemingly the biggest fight of your life in front of you. It taught me to stay calm during trials.
Thanks for always accepting your loses and not making excuses or complaining or whining about them. It taught me to stay humble.
Thanks for always making us feel like you were one of us, no matter how high you went in the world. It taught me to stay grounded.
Thanks for always being so gracious, classy and down to earth in victory. It made our country seem like a breeding ground for world class people.
Thanks for all the great moments I was able to share with my friends watching your amazing talents in the ring. I've had some of the most memorable times with my closest friends and family thanks to you.You're still a champion to us. You're still a champion to me."
~ @VinceGolangco
KUDOS to you Manny or giving the very best to the Filipino People..You are the main reason why our Country THE PHILIPPINES been to the Map of BOXINg..For us you will always the winner,not only in winning but especially in losing..YOU'RE THE MAN.and one of the GREATEST Filipino have had..BLESS YOU and your Family