We were recently sent a
Peppa Pig Giant Muddy Puddle Jigsaw Puzzle
to review which Ben absolutely loves. It is a 35 piece puzzle which has nice big pieces perfect for preschoolers 3+ years like Ben.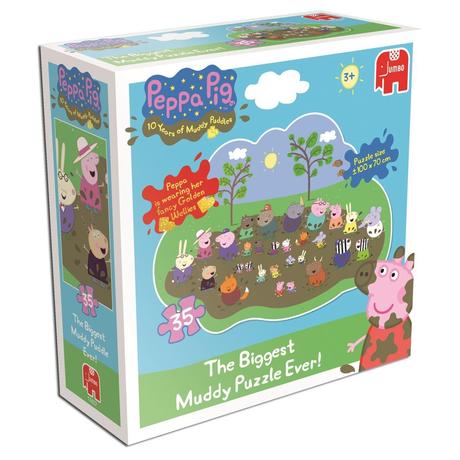 Putting the Puzzle to the Test
Ben was very excited when he saw the Peppa Pig puzzle and wanted to get stuck in straight away so we let him loose on it. Since starting preschool he has really gotten into puzzles so it was clear he was ready for the challenge. The pieces are nice and big, made from good quality cardboard and the muddy puddle shaped picture colourful with just the right amount of detail to make the task at hand engaging and fun for children his age. The puzzle has curved rather than straight edges when completed which Ben thought was very cool.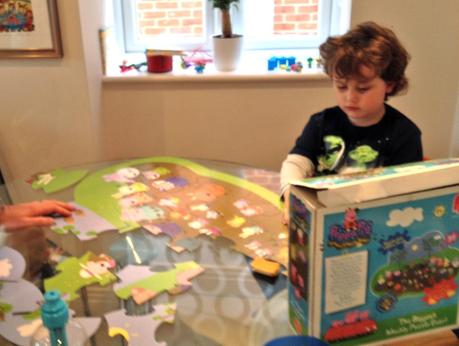 It was a lot of fun helping him with this puzzle, finding bits of Peppa, George and friends and piecing the sky and muddy splashes together. As soon as he had it built and admired for a few minutes he wanted to take it apart and start again which is definitely a good sign and a seal of approval in my books. We have had lots of fun and it has definitely kept Ben busy on many occasions so I would highly recommend it.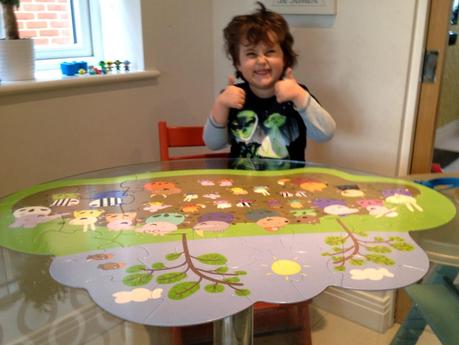 *Disclaimer: I received the Peppa Pig Giant Muddy Puddle Jigsaw Puzzle for free in exchange for a review. All views are unbiased and my own.