No live music. No Sheesha. In fact, no smoking zone. No gastro. No Nitrogen. In fact, no molecular. Rather, nothing alluring sidetracks. It is all Food and Music. And a little bar. That is Piali The Curry Bistro in Connaught Place. So when I say this is a place about nothing but food, there is nothing wrong in that. The place has a nice ambiance, excellent seating arrangement, and a big screen but visible only to one segment. In fact, it can accommodate around 70 persons at a time. The seating arrangement is so good that it reminds me of a restaurant in Den Haag, Netherlands that was near Hotel Tulip where I stayed a few years back. As a matter of fact, it is quite popular among expats. That itself proves that food is authentic and genuine to taste. In fact, it also approves its high quality and hygiene.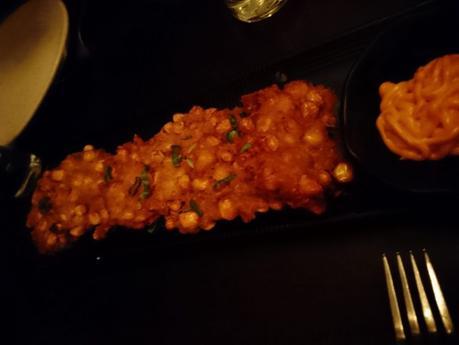 But to experience Piali The Curry Bistro, you need to visit this one and a half-year-old restaurant in K Block, Connaught Place. It is quite easy to locate as it is just opposite to PVR Plaza. Though this restaurant has a bar but if you notice, people visit here more for food. In fact, you will find a number of families, expats, and groups enjoying the food here. Because of genuine food and no-nonsense stuff that you find in most of the other restaurants these days, is one of the prominent reasons. Unlike other restaurant cum bars where the liquor sale proportion is higher, it is food that generates the major sale. While you dine-in here, you can enjoy the most popular numbers being played. The place is neat and clean. Food is obviously the king here. Service is also good. They are into delivery too.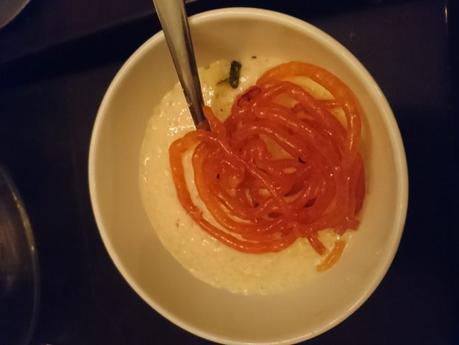 Piali The Curry Bistro
I would call Piali The curry Bistro a fine dine experience but without a pinch on your pocket. That is another beauty of this place. I would recommend Corn Tempura, Jerk Nachos, and Khumb Singhada Galauti Kebab in veg starters. In fact, Corn Tempura is one of their signature dishes. In non-veg starters, I like Chilli Chicken  Tikka, Malai Chicken Tikka, and Mutton Chapli Kebab. All three of these are fabulous in taste. In the main course, I would love to order Dal Makhani, Paneer Butter Masala, and Bhutta Methi Malai in veg. And in non-veg, it would be Martban Meat and Chicken Rara. Gravys of all these dishes are unique and extremely tasty. Also to try are Veg Dum Biryani. A point to note is that with each dish you get a bread without say. And in desserts, Phirni with Jalebi is something not to miss at all.