Being a 90's kid where the time of board games boomed before the era of video games began.. We are so blessed to have not only witnessed but lived through both periods of time. It was the transition from books and reality games to the world of the internet and the online world. So what if we bring you to a place where you can still experience both worlds, are you game?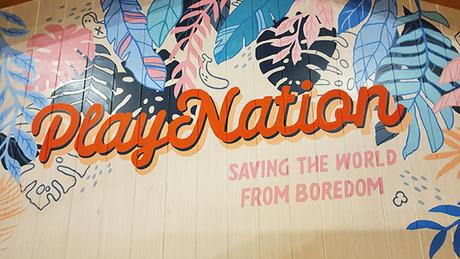 Play Nation PH
Welcome to
Play Nation Philippines
!
Play nation is a place where people can socialize, bond, and enjoy each other together by playing actual board & video games together in the midst of our current digital era with the company of good food and neat ambiance. 
Our cousin (Melody) came up with this idea of doing our family bonding time here (among all the options we considered) given that she has been visiting the establishment for quite some time already. Well, the original plan was to take our parents out and treat them by carrying all the charges. The next thing I knew was that a day before the actual date, we are now going there without the parents lol. And since some of our cousins will be attending with their significant others (one of which is that we will be meeting for the first time), so, it suddenly became a "
family meet and greet
" occasion haha! So random. Well, that is how flexible Play Nation can be. ;)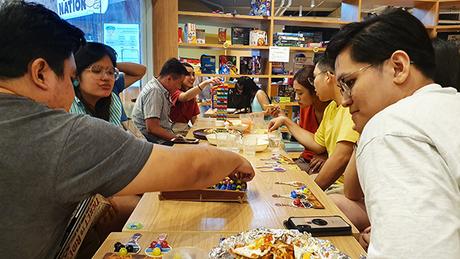 Let the games begin
Upon entering the establishment, you will immediately see the vast collection of board and fun games they have. You can select any from all these multi-layered shelves anytime you want. You can ask for assistance if there are games you are kind of confused or having difficulty on understanding.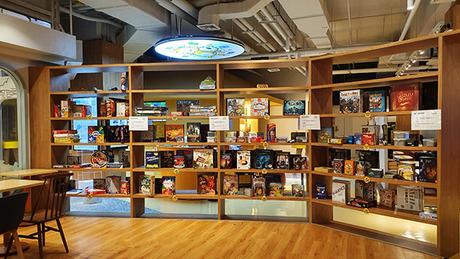 Pick what you want
Not a board game person? How about some multi-player console games.. 2 things I like about this area is that the couches are big and soft plus the area is huge and spacious. I guess it is really made for the people who do big movements when they are carried away while playing the games lol.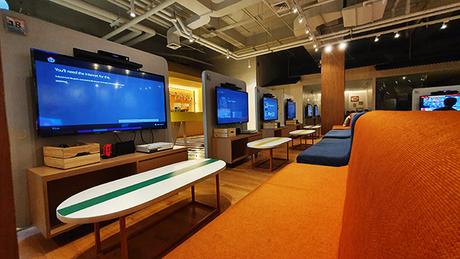 Console games area
One of their popular feature here is the
unlimited drinks
. Simply get your own cup provided and drink away. Indulge yourself with the healthy drinks they have. When we visited, aside from water - the other options where fruity drinks. And I like that. Lemonade forever wahaha!
They also serve
unlimited popcorn
during weekends. Ahhh.. Good thing it was a weekend at that time! We were blessed enough to enjoy both cheese and sour cream flavors! Wohooo!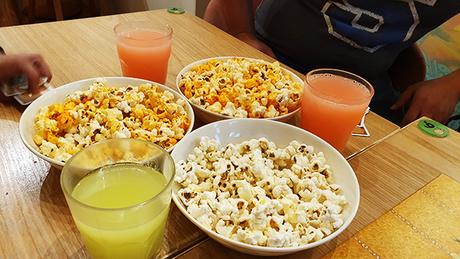 Unlimited drinks and popcorn
Now for the food! They serve different kinds of food like potato fries & mojos, overloaded nachos, and chicken tenders as your appetizers. For the main dishes, they got different kinds of pasta, rice meals, and burgers & pizza.  I
highly recommend
their pizza (any flavor), potato mojos, and chicken dishes since that is what I have personally tried and they really taste great. They also got some seafood/fish dishes options if you are into them. All of these aside from the unlimited popcorn and drinks available. Nice right?!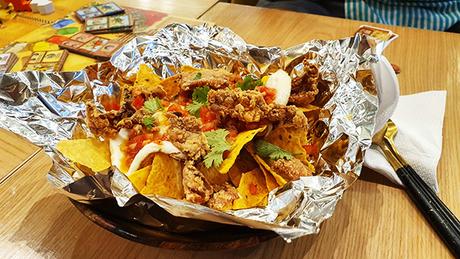 Nachos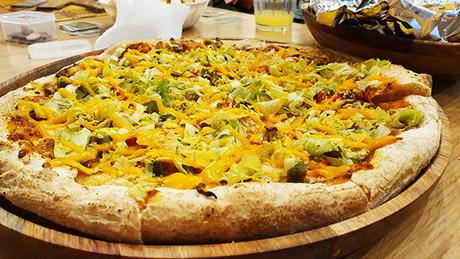 Pizza
Everyone was having a great time learning new board games, laughing at each other, being competitive with one another, and even our two nieces that were present can't contain their happiness there. It was so nice to see them that happy! By the way, they were
free of charge
since children below 3 ft. can go inside without paying anything, of course, with a presence of at least a paying adult as their guardian.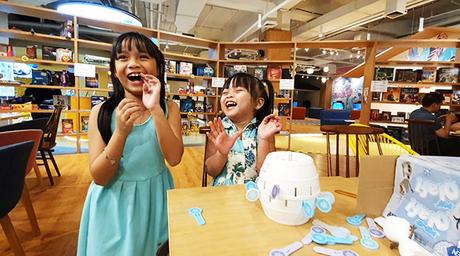 Look how happy they are! Awww..
As this was my first time visiting them, I am already excited about what games are in store for us on our next visit. Wait, did I just say there will be a "
next time
" soon? Hey, was there a "
soon
" in that sentence?! I think there was. See you very very soon then. 
Prices are as follows:
(taken directly from their website)
Console games pricing: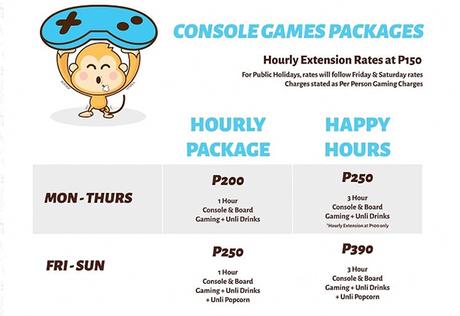 Board games pricing: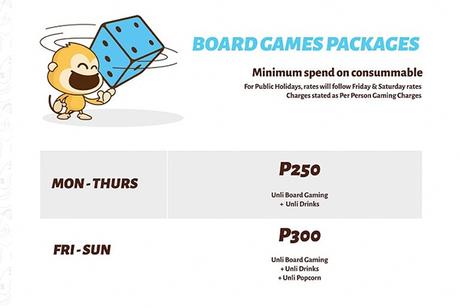 So wrapping things up.. if you have some spare time to burn, want to socialize with fun, clean, and decent conversations, or highly competitive on flexing your brain muscles.. Or are you looking for some quality family time, a new place to date at, or simply want to have a fun time? Play Nation is just a visit away. Make those memories happen.
Location:
249 U.P. Town Center, Level 2, Phase 1 - 216 Katipunan Ave. Diliman, Quezon City
Operating hours:
10:00 AM
to
10:00 PM
Contact no.:
241-9794
or
0917-1631673
Web page: 
https://playnation.com.ph/
Email address:
[email protected]
or
[email protected]
Facebook fan page: 
https://www.facebook.com/pg/playnationph/
Instagram account: 
https://www.instagram.com/playnationphil/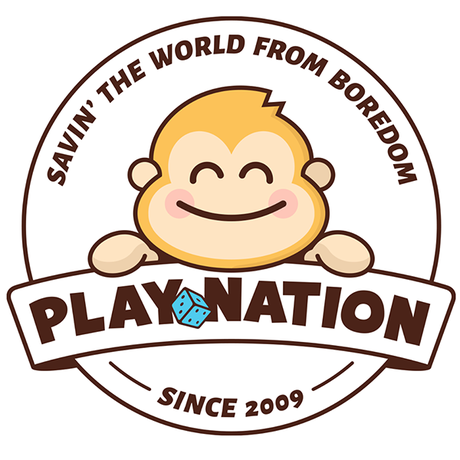 Saving the world from boredom