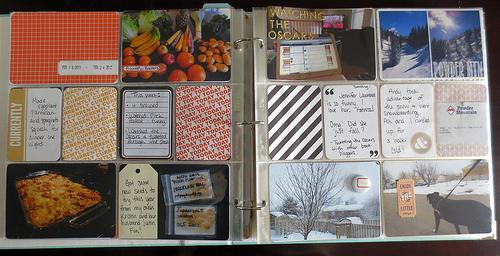 Week 8: February 18-24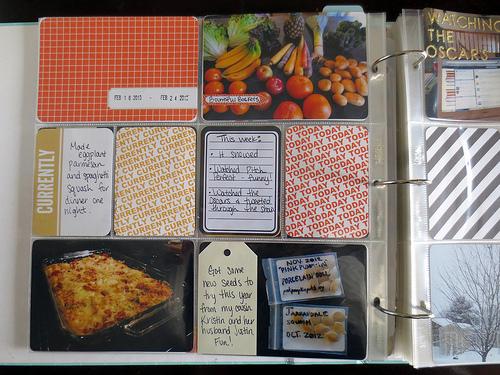 The left side includes a picture of that weeks Bountiful Basket and a photo of some eggplant parmesan that I made one night for dinner. On the bottom is a photo of some seeds that we got from my cousin who graciously brought them from Colorado when they came to visit.  It was kind of a slow week so I didn't have much to say. I journaled a bit, but it's nothing interesting really.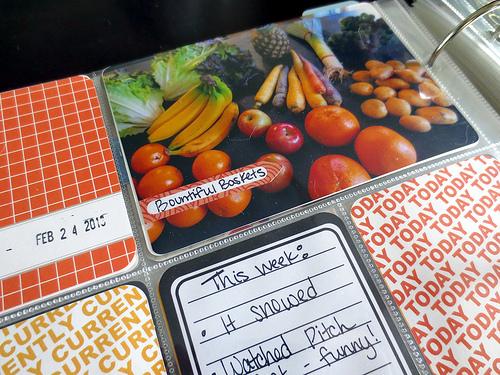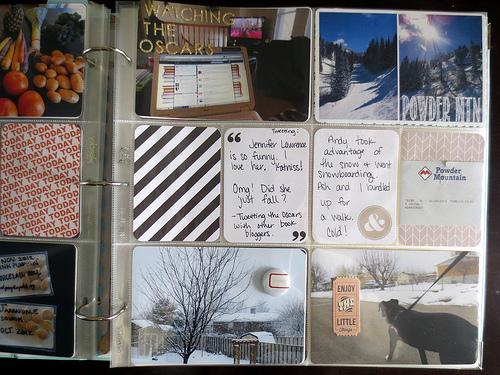 The right side is a bit more exciting. Andy went snowboarding that weekend. I took Ash on a walk and then settled in to watch the Oscars. I tweeted back and forth with some book blogger friends who were also watching. The quote card includes some tweets that we sent back and forth. In the top right corner I added some photos Andy took while he was on the ski lift and used Photoshop to add the Powder Mtn text. I also stuck his lift ticket to a 3x4 card.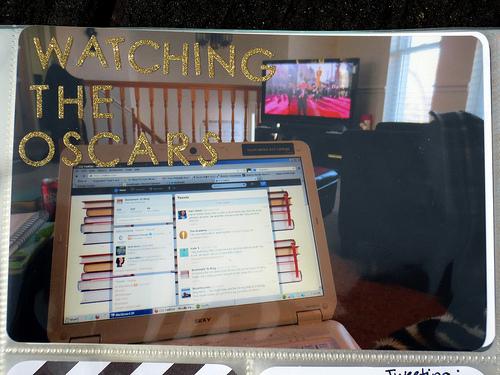 I had these gold alphabet stickers which were perfect for my photo of me watching the Oscars.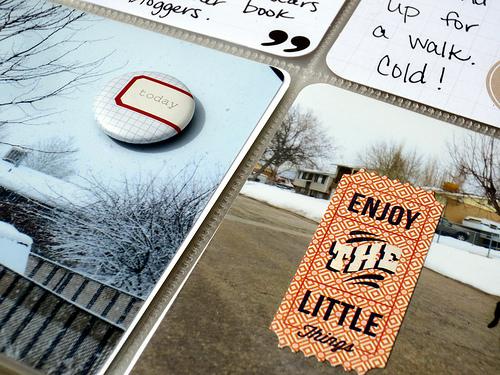 I just love flair buttons. This today flair button was stuck to the photo of all the snow falling in the yard. I added this Enjoy the Little Things sticker to the photo of Ash and I walking.
And that's it for that week! On to the next.