When I was offered the Qixels Kingdom - Castle Attack Playset for review I immediately thought that this will make a fantastic project to keep Ben entertained over the summer holidays and I wasn't wrong, it has been great fun for both him, his little brother and sister and dare I say it, me too. We love Qixels.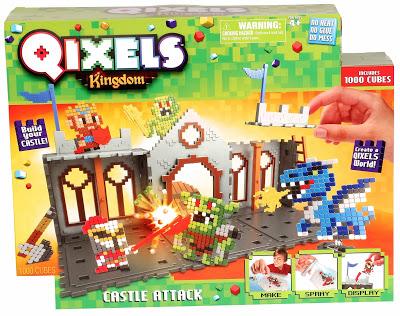 What is in the Box
The Qixels Kingdom - Castle Attack Playset comes with plastic structures which you can slot together to make a Castle in many different configurations along with a selection of Qixel beads in various colours including metallic ones and templates which allow you to build an army of trolls, Kings and dragons to attack, defend and inhabit your kingdom. Also included is the Qixels assembly set and magic spray bottle for water.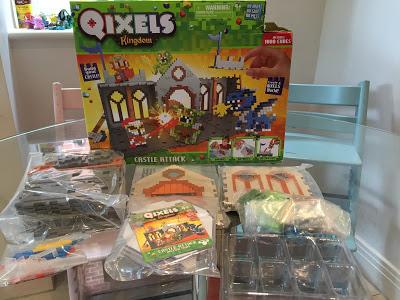 Qixels at Play
The imaginative possibilities and creativity which Qixels offer is awesome and I love the fact that it is targeted at boys although I am sure that there are many girls who would enjoy this too. This playset really allows kids to have fun with something that they can create and assemble themselves. My boys love building and rebuilding the castle in different configurations and they have really gotten imaginative when it comes to the designs.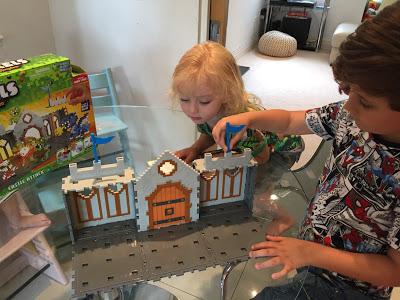 I love the different trolls and dragons they have been building and it has been nice to see Ben sit down and concentrate on placing the beads carefully to make his designs.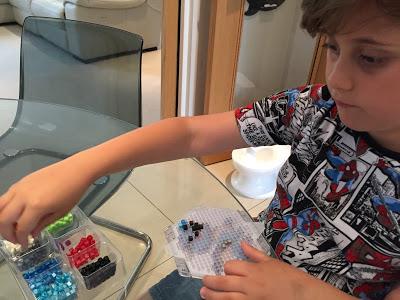 The wonderful mess free and easy way that you set the beads with a few sprays of water (and patience while they dry) is definitely a bonus as me as I don't have to contend with messy clean ups of glue and so on. The kids love the accessories that are included too such as stands and flames for the dragon. 
Our Verdict
We definitely give this Qixels Kingdom - Castle Attack Playset a massive thumbs up. It has been such a fun project to do with Ben and all three of the kids are loving playing with the castle and the Qixels figures we have made. It is so safe and easy to use that as a parent I think it is a pretty genius creative toy for boys in particular. The lovely thing about this is the pride that is evident in your child's face as they show off their creations and they make a great display in bedrooms and playrooms when not being used.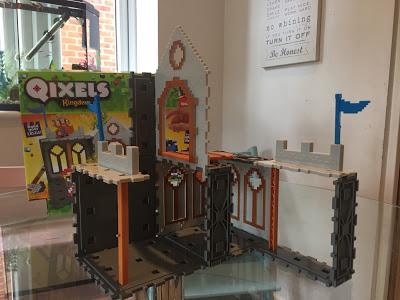 Where to Buy
Qixels can be purchased from
www.character-online.co.uk
 and this Qixels Kingdom - Castle Attack playset is priced at £29.99. It is worth noting that you can also buy refill packs of Qixels which are themed such as Medieval, Bugs and so on.
*
Disclaimer: I received the Qixels Kingdom - Castle Attack Playset for review. All views and opinions are my own and unbiased.