I'm probably the last person in the blogosphere to make a review for this product because I have a feeling Revlon is going to phase this out soon. How do I know that?
Because Revlon Just Bitten Kissable Balm Stain is currently on 50% off sale until the 30th of June.
And that's also why I got this one just recently even if I already crossed it out of my to-buy list 2 years ago.
After all, I do need a nice daytime red lipstick and a new lip balm.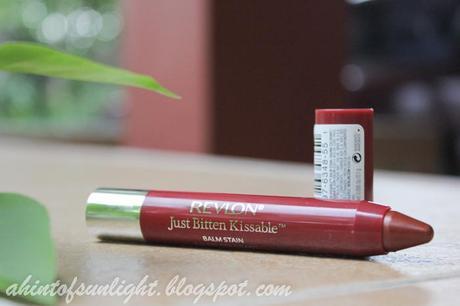 Revlon Just Bitten Kissable Balm Stain Adore
I was actually scouting for the Revlon Colorburst Lipstick in Raspberry, which is a berry sort of red as the one I have is nearly used up. It's always out of stock here in my city so I always pass by the Revlon counter whenever I'm at the mall to see if it's available(Another thing I'm always on the look out for that is always out of stock is Revlon Colorsilk in Medium Blond, cause I've been coloring my hair lately btw).
ANYWAY. My point is, I was looking for a cool red lip product so Adore was initially a letdown.
But come to think of it, it's already pretty cheap because of the discount, and I don't have a warm red daytime lipstick yet so I gave it a go.
I've only been using it for two days now (hence this post is under the category of "quick review") and I only have these things to say about it:
Color and Coverage
So it's the kind of red that leans towards coral and will look great on warm skin tones. One of the reasons why I decided against getting this 2 years ago is because I've read plenty of reviews regarding the color changing after a few hours. Now that I actually get to try this product, I can say that the reviews were true. Although I don't think it changed drastically enough to turn me off.
Coverage is sheer. It's actually more like a tinted lip balm that is more tinted than usual. And I like that is sheer because I usually have trouble applying red lipstick.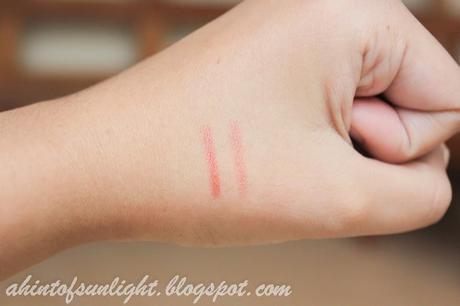 no flashright: swatched onceleft: swatched 3x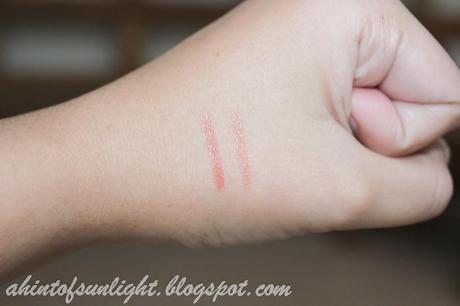 with flash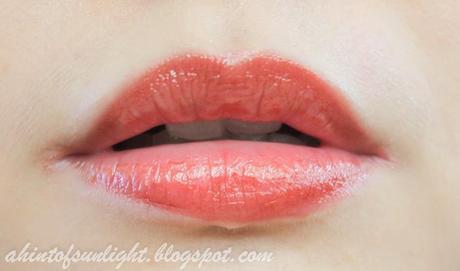 Sorry for the messy application. This looks much better zoomed out.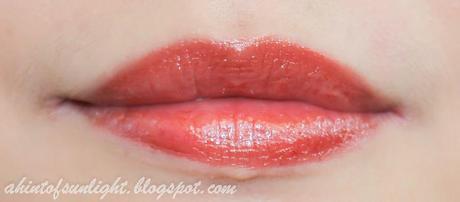 Revlon Just Bitten Kissable Balm Stain Adore
I don't like wearing this indoors or during gloomy weathers as of now. I've been so used to wearing cool lip colors lately so I feel like warm colors look odd on me. They just don't fit my mood. And one's face, one's facial expression and appearance is the physical manifestation of one's mood I think.
It feels ok wearing this outdoors though. Especially when the sun is shining. Perhaps I feel more upbeat and beaming when the sun is out.
More Revlon Just Bitten Kissable Balm Stain Adore lip swatches: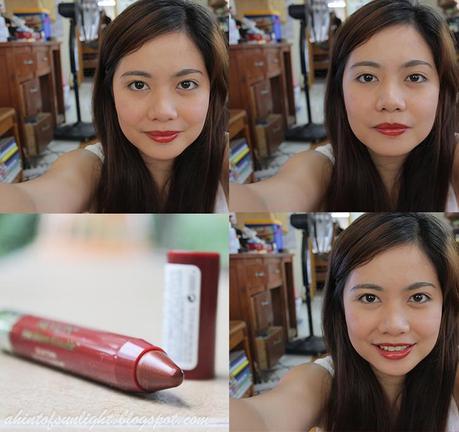 indoors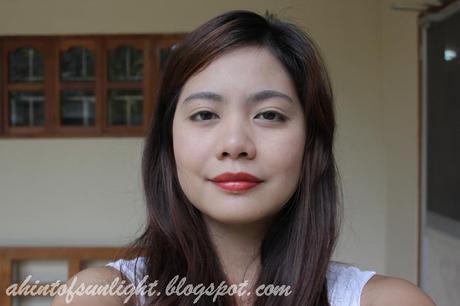 outdoors - cloudy sky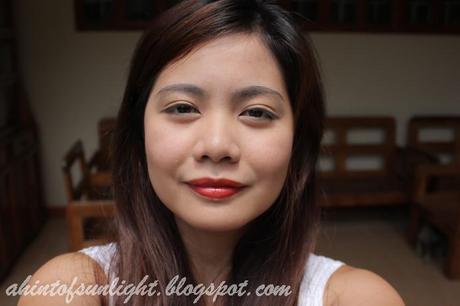 sun it out!
This is how I wear make-up lately. Just foundation(sometimes with concealer), cheek tint or very light blush, and lipstick. I don't do a lot of eye-makeup anymore. So the lipstick color is very important.
As it's a balm stain, it takes a while for the color to fade away. This is ideal for me because I'm always drinking something while working, whether its coffee, tea or just water. It's very moisturizing too and really works like a legit lip balm.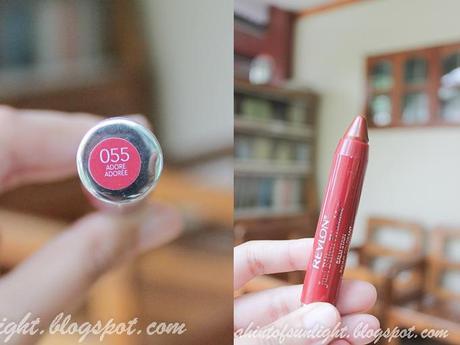 Packaging-wise, the only issue I see is when the stick is not "sharp" anymore and it will be difficult to aply. So to avoid that, as early as now, I am following Rae's advise on how to keep Revlon Just Bitten Kissable Balm Stain sharp without sharpening.
Likes:MoisturizingLong-lastingEasily available
Dislikes:Expensive -- FYI, Revlon is priced almost 2x here in the PhilRange doesn't have enough colors available -- no cool red :(
Repurchase?I might get Rendezvous before the sale ends and if its not out of stock.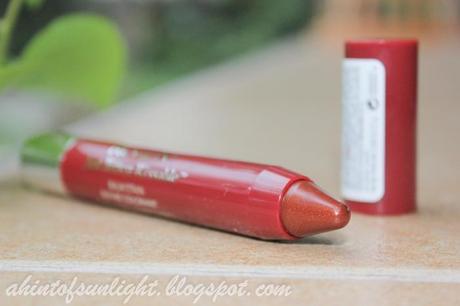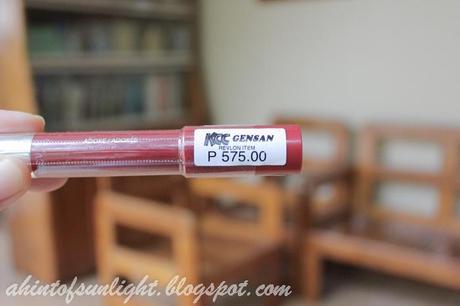 P575 original price.