Republic Day 2017 is just a week away. Safety is a major concern during this period. There are so many threats and vulnerabilities that administrative agencies need to address every year. Every risk needs a mitigation after a complete risk analysis. Therefore, it is important to anticipate every possible risk proactively. A high-level committee is responsible for all such kind of national level activities. The members of this committee comprise of various stakeholders. For instance, Police, Army, Home Ministry, Prime Minister Office (PMO), top Intelligence Agencies, Indian Air Force (IAF) etc. are some of the key stakeholders that form this committee. One of the major concerns in this regard is Fly Past. Fly Past is one of the most prestigious activities that Indian Air Force performs every year. Like every year, this year too IAF appeals regarding the safety concerns during Republic Day 2017.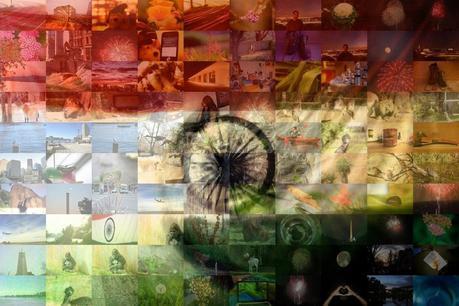 Photo by
Yogesh Mhatre

As a matter of fact, the height of the fly-past activities varies between 60 to 500 meters. The safety issues include low and high flying birds. Mostly, it is the eatables and garbage that attracts these birds to land and grab. If the vicinity around the area is clean, it reduces such chances. Keeping this in view, IAF issues an appeal to all citizens of Delhi and NCR region. The appeal is basically about keeping out areas clean. We all must avoid throwing eatables and garbage in open that easily attracts stray animals and birds. Education plays a major role in this. Logically, why do this only for Republic Day 2017? Let it be a regular component of our life.
Republic Day 2017 – An Appeal by IAF
In fact, all government and private agencies that are responsible for the cleanliness of Delhi and adjoining areas must have proper education and training in this regard. As a matter of fact, every citizen own responsibility to keep its area clean. Moreover, the supervising agencies also need to play a major role in this. Another factor to take care in this regard is about dead animals or carcasses. All such objects in the open also attract birds and hence increase risk. If everybody decides to own responsibility, we can definitely improve the situation to a large extent during Republic Day 2017. In fact, anybody at the sight of dead animals or carcasses can report the matter to the nearest Air Force Unit or Police Station.
As a matter of fact, the vulnerable areas that come in the IAF route for Republic day 2017 include Palam, Najafgarh drains, Tihar Jail, War Cemetery and areas adjoining Rashtrapati Bhawan.