When I first encountered Revlon Colorburst in Mauve at the Revlon counter, I felt like it's the color that I didn't know I was looking for. At P575, I was thinking its too pricey for a drugstore lipstick but went on and bought it anyway. After a few months of using it, here's what I have to say about it.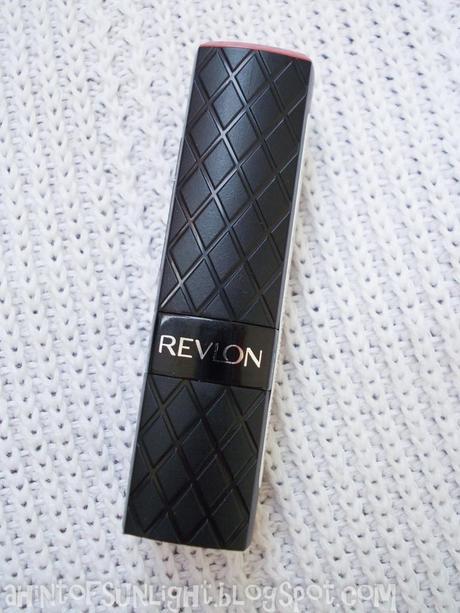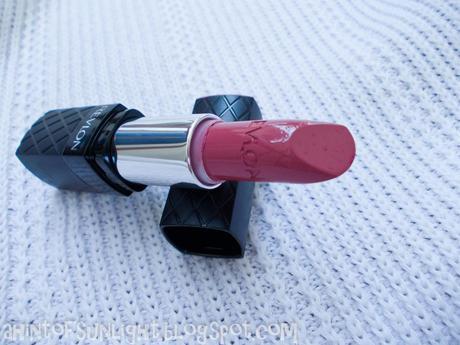 Revlon Colorburst in Mauve
Texture:
This is a creamy lipstick that feels light on the lips. It's very soft but surprisingly, mine hadn't broken yet despite the really hot and humid temperature. I had a few lipstick that melted already because of the heat, but this isn't one of them. Mine had a bit of clear liquid on it's surface though. You can see in this picture: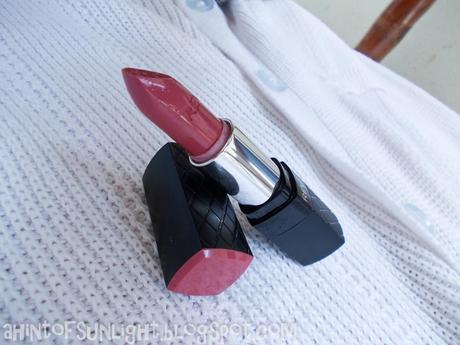 It's like the product is sweating. I didn't mind it though.
Color:In a nutshell, Mauve is a muted pink. It's suppose to have a hint of purple as the color mauve is actually a shade of purple, but I haven't noticed it. Surprisingly though, this fits my skin tone quite well. I've read lots of reviews about it online and its a favorite MLBB(my lips but better) of a lot of girls. Where I live right now (gensan)though, there's no such thing as an MLBB lipstick because girls just don't wear lipstick here, not even balm. A while ago, while I was riding the jeepney, people were kinda looking at me and I realized I'm the only one wearing lipstick. But anyway, this color isn't glaring at all even if it's pink. When I'm in Cebu, this'll hardly be noticeable.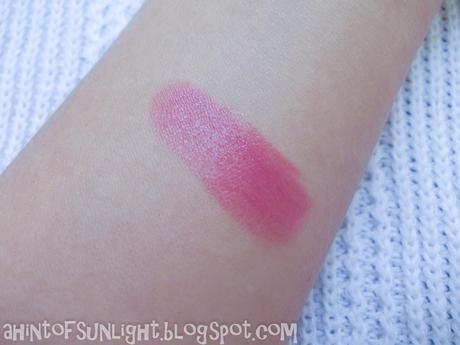 swatched more than once.
One swatch doesn't give of much color. But it's so easy to build this up. Even if you've already built it up, it still feels light.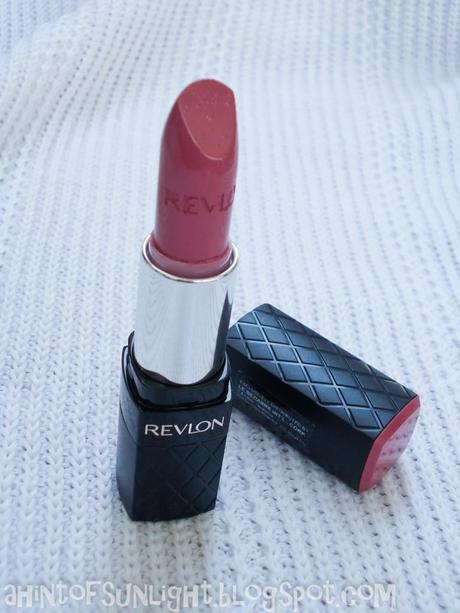 It almost looks reddish on the tube when there's no flash. But I tell you, this has no hint of red.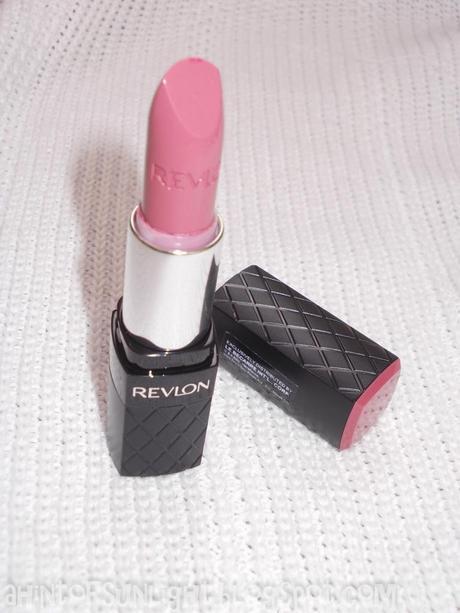 It's more pinkish with flash.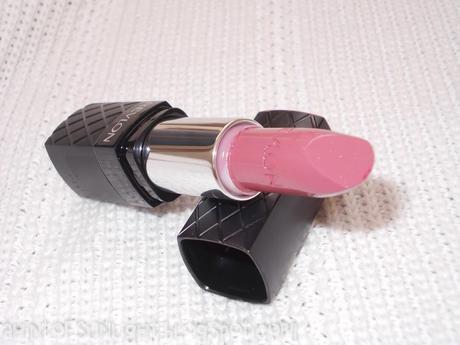 PackagingThere is a lot to say about its packaging.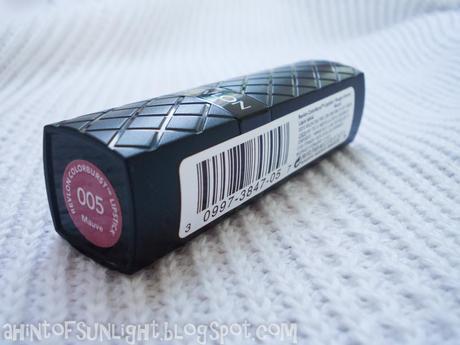 First off the design makes it look sophisticated.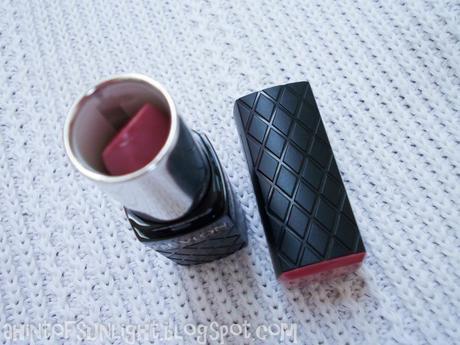 There is also that satisfying click that you hear when you close the product.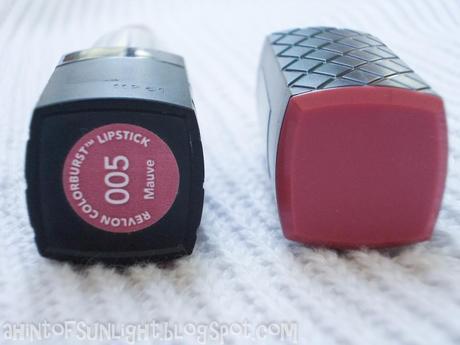 The color is printed at the bottom.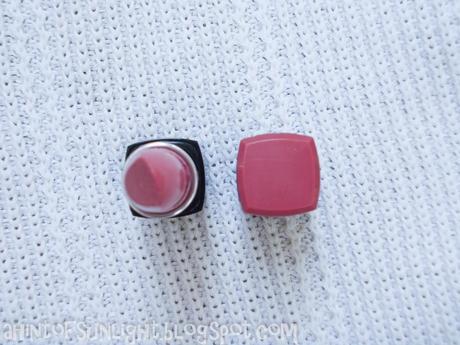 Also the color at the top of the cap is very close to the color of the lipstick inside the tube.
SmellThere is a slight sour smell that I don't really like but is so mild, it's forgivable.
LongevityIt doesn't stay in the lips that long - about 3-4 hours should be a good estimate. I rarely wear this without doing the tissue-powder thing but even so, it still fades easily.
There is one good thing about the way it fades though. You can say that it fades gracefully, so you still end up with even application even if there's little of the product left on your lips.
It doesn't stain my lips too.
Moisturizing? No. not at all. In fact I can't wear this during bad-lips-day. On normal days, I have to make sure I've put on lipbalm, and waited for it to somehow get absorbed by my lips (I don't like it when lipbalm and lipstick mix) before I put on this product. And again, I always have to do the tissue-baby powder thing.
Time for the lip swatches: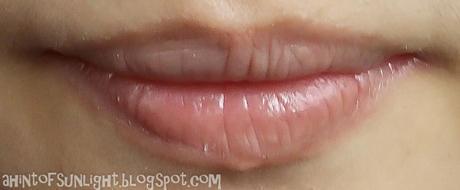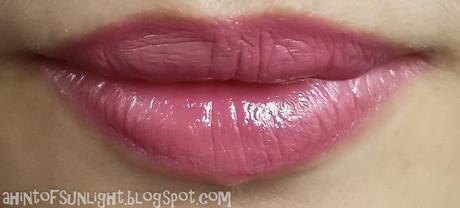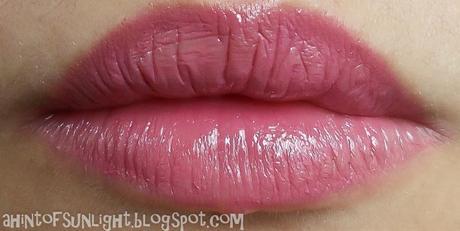 Just looking at these swatches reminds me how much I love Revlon Colorburst in Mauve's color.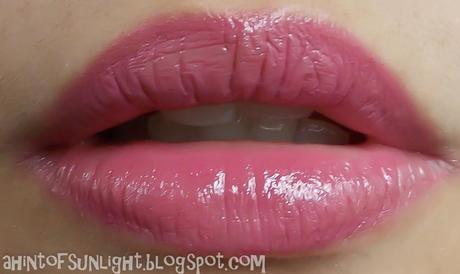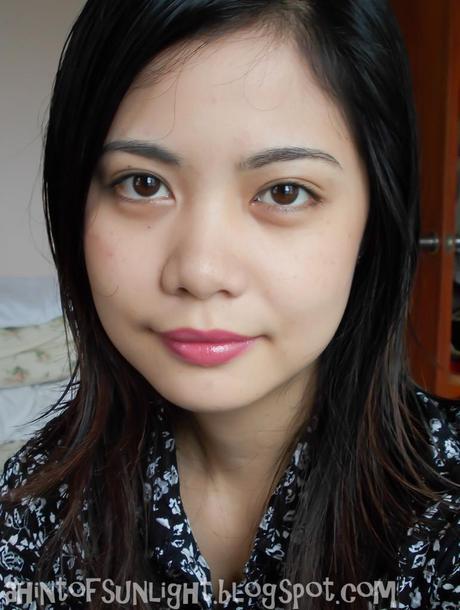 Natural indoor light.
Likes:Love the colorFeels light on the lipsEasily availablePackagingFades in a uniform manner
Dislikes:Fades easilyWeird smellPricey(still thinking about it)A little bit drying for me.
I don't know if this is a pro or a con but this lippy makes me look matured.
Over-all rating:3.5/5
Recommend:I definitely recommend this color for everyone. But I think the, Revlon Colorburst isn't for girls with dry lips like mine.
Repurchase?Yes. but only this color. I want to try Revlons lip butter or balm stains. 
lip swatches in different lightings: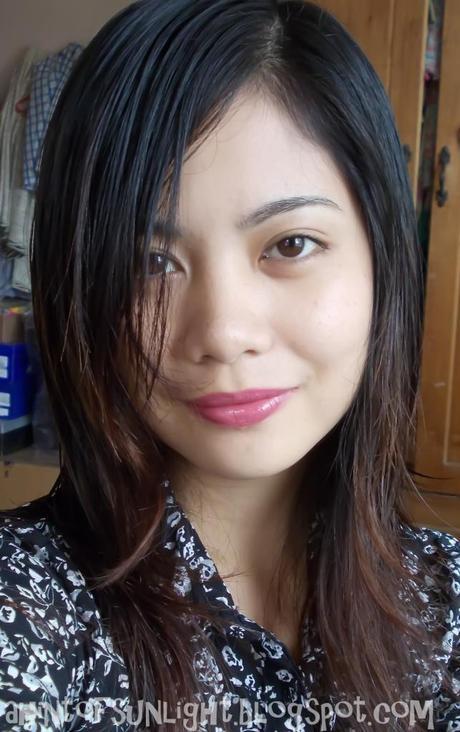 natural lighting indoor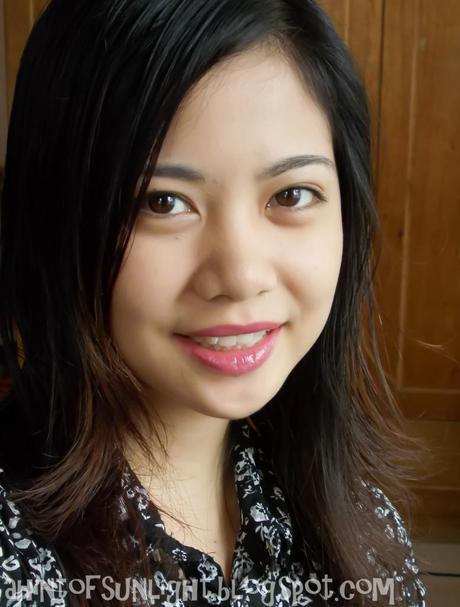 natural lighting indoor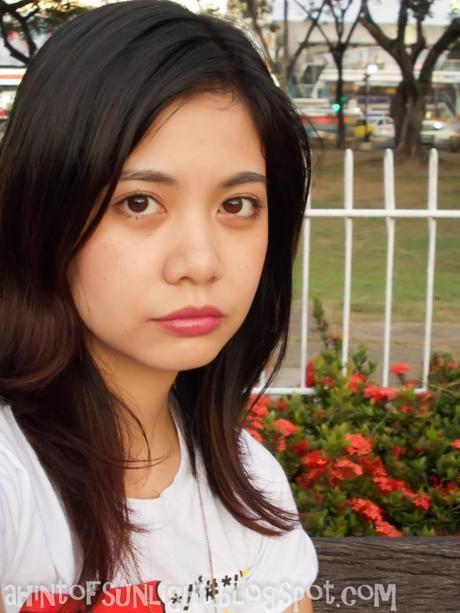 I'm not really chubbier here. My face just look bloated because of the consecutive all-nighters during this time. You can tell by those horrid dark circles I have.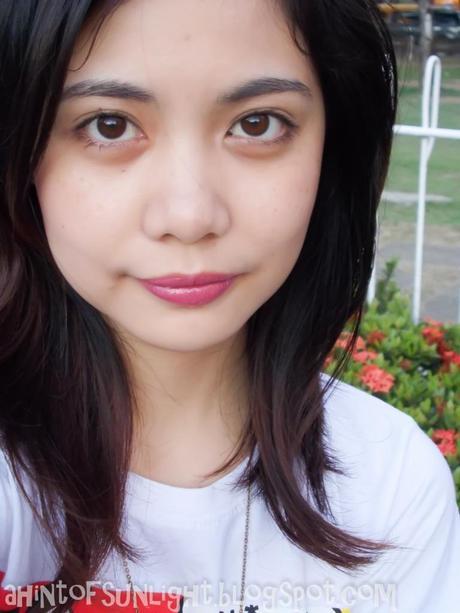 outdoors, a few minutes before sunset.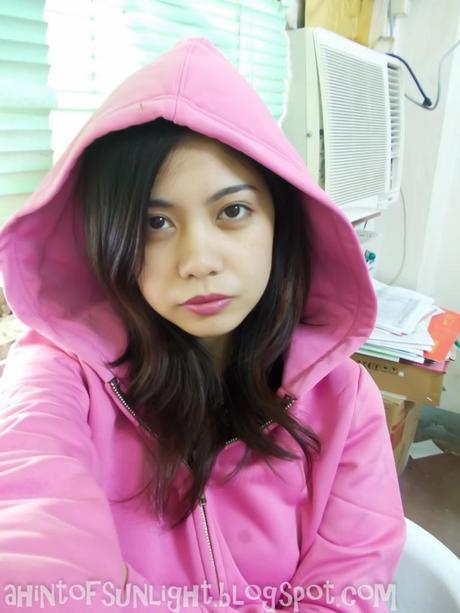 artificial lighting. And it's soooo cold in this office so I had to wear my pink hoodie! Perfectly matches my lips in my opinion!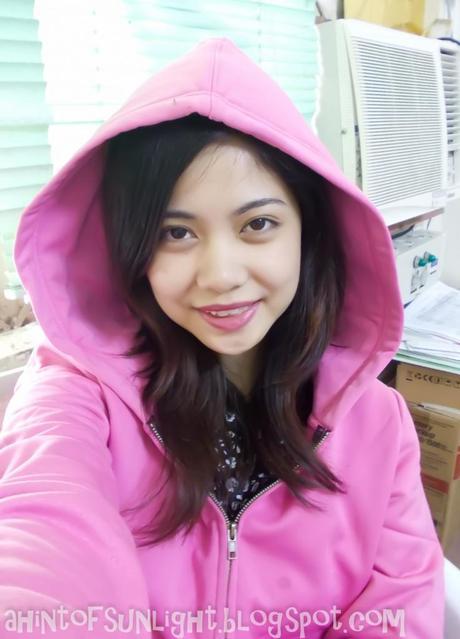 I also wore it here
Thanks for stopping by my blog!
Tell me what you think about this color in the comment section below.