As one of the first-ever blog posts I have written 7 years ago (Article
here
), I am very much happy to update you with what this online clothing store/brand has achieved so far. It was formerly known as
Rhipe's backyard
then but for obvious reasons of expanding, it is currently named
Rhipe's clothing
still, of course, owned by our very own 
Ira Oyco
.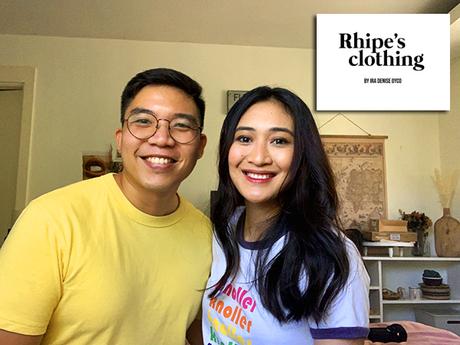 Paolo and Ira of Rhipe's clothing

Starting the business literally from scratch, Ira has paved her way to blooming her potentials and expanding Rhipe's to unimaginable following with an astounding
hundred thousand
 of followers on Instagram.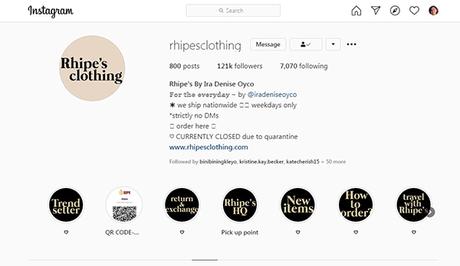 Rhipe's Instagram page here
Reflecting her own fashion sense and style in the business, people started to follow Ira's personal Instagram account as well which translated to her being a brand herself at the same time.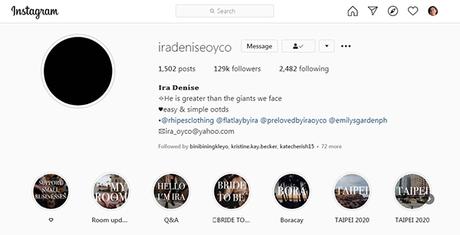 Ira's Instagram account here
Rhipe's is still Rhipe's, always present in the regular bazaars, still does online transactions (but now thru their own website -
Rhipe's Clothing
), and do its thing which inspires people to wear stylish clothes every time they can.. The only difference is that now, they work in a larger scale with a bigger number of followers, well, it simply means more work for Ira so thank God
Paolo
came (awwww! haha).
It looks like Ira has a nasty plan here lol

Rhipe's and Ira are having their own breakthroughs respectively: Rhipe's clothing has reached a few mainstream celebrities wearing the brand while Ira gets to be featured in some of the popular  fashion magazines and trend-setting sites locally (
she even do some inspiring talks to young entrepreneurs about starting their own businesses..
)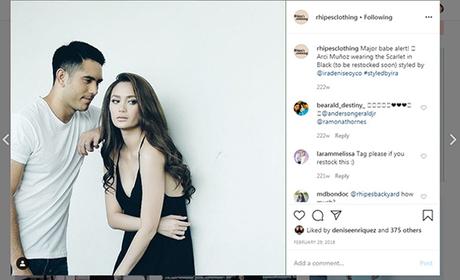 Arci Muñoz wearing Rhipe's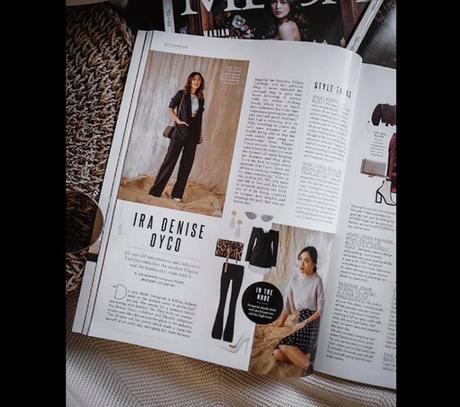 Ira Oyco getting featured in MEGA Magazine
Sound too simple? As the business model is straight forward and easy to get, let's know more and deeper about the life of the business and how Ira and Paolo continues to manage all the struggles and milestones of Rhipe's Clothing.
I managed to prepare a number of questions for them to answer and hopefully this video right here will be a great inspiration to all the entrepreneurs out there planning to have their businesses ready/going especially this pandemic season.
If you are curious if I asked "
How much they have already earned?
", yes, I did.
video here soon
- for the teaser video, watch it
here 
HQ:
Bali Oasis, Marcos Highway, Brgy. Santolan - Pasig City
Email: 
[email protected]
Web page: 
https://www.rhipesclothing.com/
Facebook fan page: 
https://www.facebook.com/Rhipesbackyard/
Instagram page: 
https://www.instagram.com/rhipesclothing/