Ben is obsessed with Robots so when I came across the Robot Workshop app by Wombi Apps I downloaded it straight away. Needless to say he was delighted when I showed it to him yesterday and has played with it for absolutely ages. The interface is very kid friendly and easy to use with bright colourful robots which will appeal to all.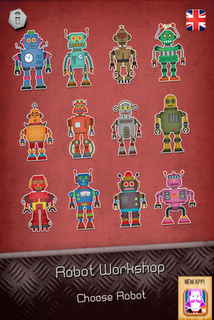 Twelve robots to choose from
Robot Workshop is a puzzle app where you get to choose from twelve different robots and put them back together. When you load the app you select a robot which then breaks up into various puzzle pieces which need to be dragged and dropped back into place. A great app for developing fine motor skills and logic in young kids. It also has a nice child proof feature to prevent your child from accidentally hitting the menu button you have to purposely tap it twice instead which is a simple yet effective solution to a common problem seen in kids apps. The app is also available in a choice of languages including English, German, French, Spanish, Dutch, Swedish, Portuguese, Italian and Russian.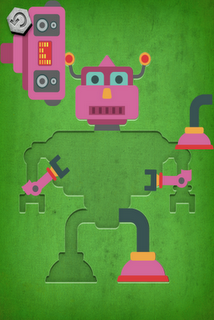 Mummy's favorite robot
Ben loves the app and enjoyed choosing and "making' different robots for everyone in the family yesterday, I of course got the pink one.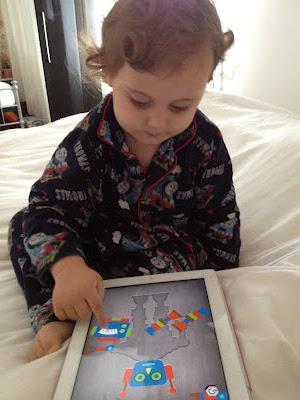 Ben busy building robots!
Robot Workshop is available to download for free from the App Store and is compatible with the iPhone and iPad. I definitely recommend getting hold of this app if you have a robot loving preschooler like mine - they are sure to love it!