Rudravan by Rahul Rajan is about a purpose to live, a reason to exist. This is what Ravan was seeking throughout his life. In fact, Ravan is the lead character of this excellent book. Everything else revolves around him in one way or the other. As a matter of fact, the reason of Ram's existence seems to be Ravan itself. If Ravan was not into existence, there would have been no need for Vishnu to take birth as Ram on earth. The story is predominantly a war between light and dark. In fact, it reflects so many paradigms to ponder upon. It is about grief and rage. About war of honor and vengeance. About shifting scales of power under different circumstances. The writing is perfect, engrossing, well-researched, and well-crafted. It is all about a person's deeds, karma, thinking, actions, and favors. Everything between light and dark.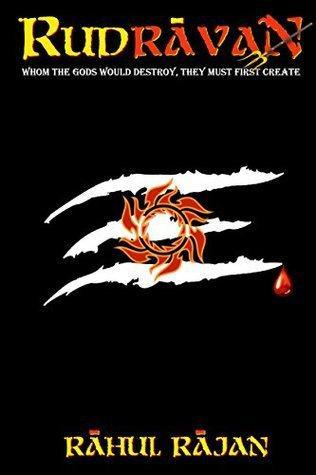 Rudravan is like a long journey. A journey that once starts will not let you finish on your own will. You will have to be a part of this journey right until its end. That is what it is. Who says Gods don't play games? They do. And to all extents. But then it is the amount of fairness that matters. It is all about selfless motives and selfishness. In fact, it talks about Dharma and its entity. Whether it is relative or absolute? That is a point of discussion that keeps taking place between Ravan and Vibhishna. You will, in fact, be traveling between truths and myths. The book definitely takes you to a different level. A level where you introspect and intrigue a lot within and around. In fact, you start looking at things in only two perspectives – light and dark.
Rudravan
Rudravan presents the story of Ramayana in a much logical manner with a lot of research and facts. The things happening look more logical and satisfying. In fact, it will answer your so many questions about What, Why, and How for various things. Overall, Rudravan presents the story of Ram and Ravan in a very different perspective. I think it is a must read for everyone to refresh the whole game quite differently.