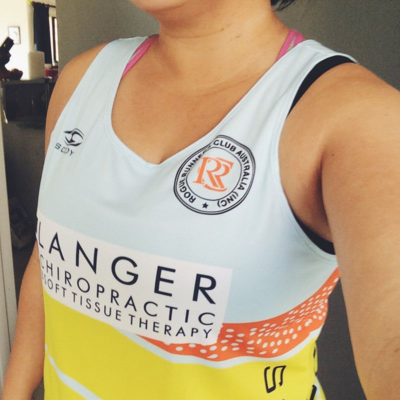 About a month ago, I declared myself Rogue. I have embraced running and decided to put my running shoes towards something good, so I joined a running group that is raising funds for charity. 
Every financial year, the Rogue Runners Club Australia nominates a charity and aim to raise $10,000 and awareness through running. This year we are running for Battens Disease.
What is Battens Disease?

Batten disease (Neuronal Ceroid Lipofuscinoses) is an inherited disorder of the nervous system that usually manifests itself in childhood.

Early symptoms of Batten disease (or NCL) usually appear in childhood when parents or doctors may notice a child begin to develop vision problems or seizures.  In some cases the early signs are subtle, taking the form of personality and behavior changes, slow learning, clumsiness or stumbling.

Over time, affected children suffer mental impairment, worsening seizures, and progressive loss of sight and motor skills.  Children become totally disabled and eventually die.

Batten disease is not contagious nor, at this time, preventable. To date it has always been fatal.
source:  Battens Disease Support and Research Association
I will be posting more about my training and running adventure now and at the end of each post, I will have a link at the bottom so you can donate what you can to our cause.  It is such a good cause to run for and please give generously.  Thank you.
Donate to the Rogues HERE.