It's our first time in
Barangay Sibul San Miguel, Bulacan
--a haven for nature lovers in the Northern part of the Philippines.  Its only a two (2) hour ride from the Cubao Bus terminal going to Bulacan.  Better take E.S. Transport Buses for it'll take you direct to San Miguel Bus Stop Terminal wherein you can ride a tricycle going to the place you want.  F.Y.I. Only those private vehicles and tricycles were allowed to hover inside the Barangays, public buses are no longer allowed.
Barangay Sibul was the best shooting location for films and television series.  Tele-serye's like
"Pangako Sayo"
of ABS-CBN,
"Super Twins"
of GMA7, and a lot more were shot in here.  Abundant in trees, green grasses, rice fields and of course farm animals.  Just like my favorite Facebook game application "Farmville"
Up close and Personal
. Fellas, if you want a life out of the busy and noisy city? Well, this is the place to Be.
We stayed in my sister's in-laws wherein I kept myself busy on taking photos of the virgin nature.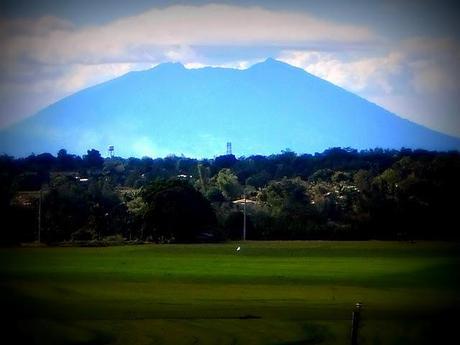 Silhouette view of Mt. Arayat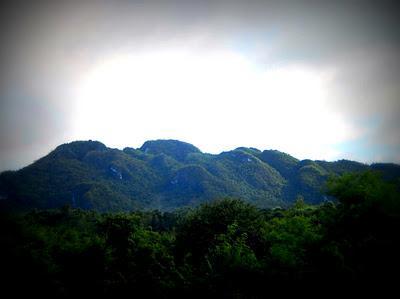 Captivating view of the green mountains
Life here is simple.   Food is not a problem if you're diligent enough on planting. The wide land area were rich soil perfect for all types of crops.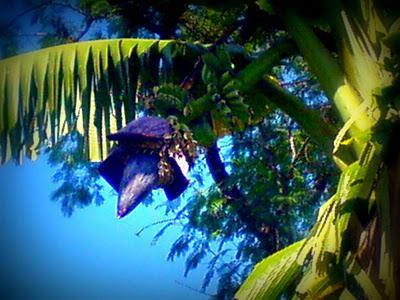 Filipino favorite "Banana"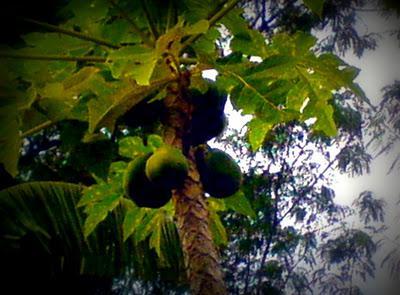 Gulay na "Papaya"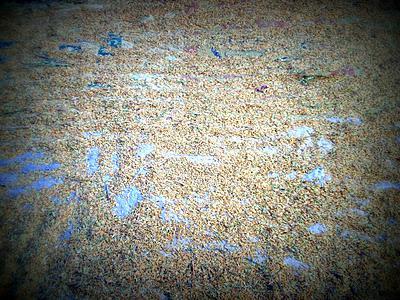 Harvested "Palay" grains
They use logs to cook.. fetch water from a water pump.. feed the animals and took laundry to the river.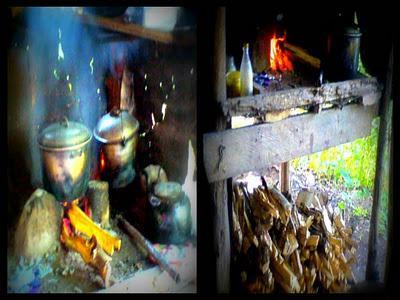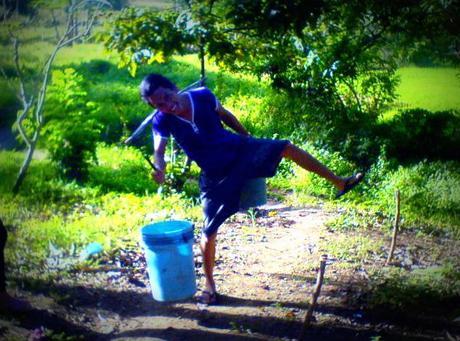 Exercising is more Fun In the Philippines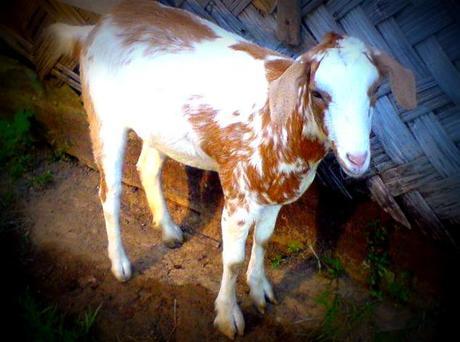 This is "Dolly"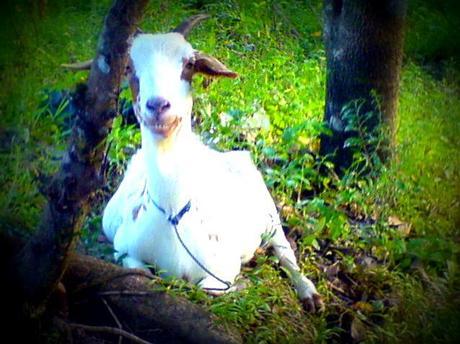 Meet "Smiley"-- see his killer smile J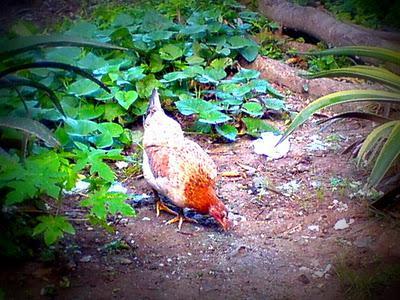 "Chickie"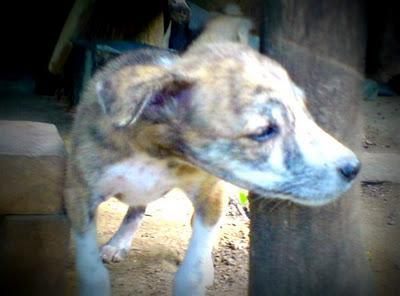 "Caty"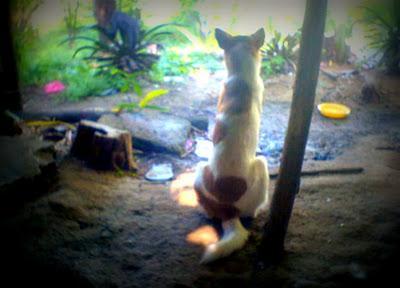 and the shy doggie "Tukmol"
They do have electricity, but no need to use the fan in the evening because of the cold weather.  That's one of the benefits of living on the high mountains.  Fresh air in the morning, Sunshine at noon, Cold breeze at night, and the oh..so.. Peaceful environment. 
♦
Food are indeed the best because you know it's fresh!  They served us Native chicken Tinola, Ginataang Bibe, Tuyo, and my mom's favorite (guilt-free) Chicharon with their Special Hot Vinegar.  Oh my, it's my first time to taste a 
Duck
 dish hehe.. It taste like chicken yet the meat is a little tougher.  Then, we had Turon, Biko, Pastillas de leche, and Merengge for desert.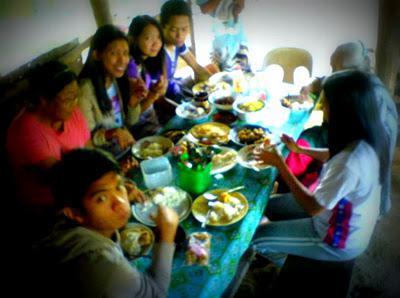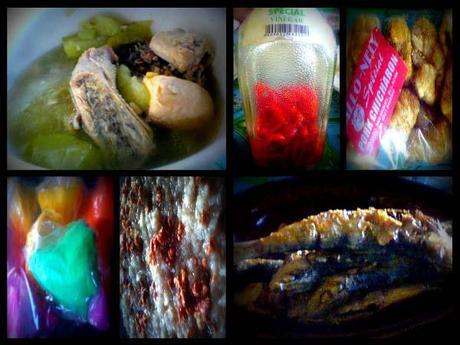 We're sure gonna come back for we still have to check on to other places here.  I won't reveal it yet, but its a "MUST" see Tourist destination.  See Yah! 
^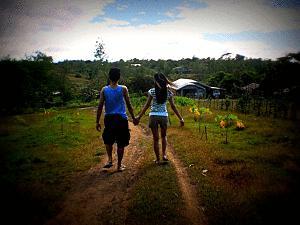 Souvenir Photos