Sara Naveed is not a writer by profession but writing to her is more like a passion. Being a writer has always been a dream; in fact, it's a passion that resides deep inside her heart and soul. As a matter of fact, having written in many fan fiction forums; her interest grew and her writing skills improved. She has finished working on her first book, Undying Affinity. Insha Allah, the book is published recently and is available on Amazon.com. She earnestly hopes people appreciate her writing; an asset, she most deeply covets.
Welcome, Sara.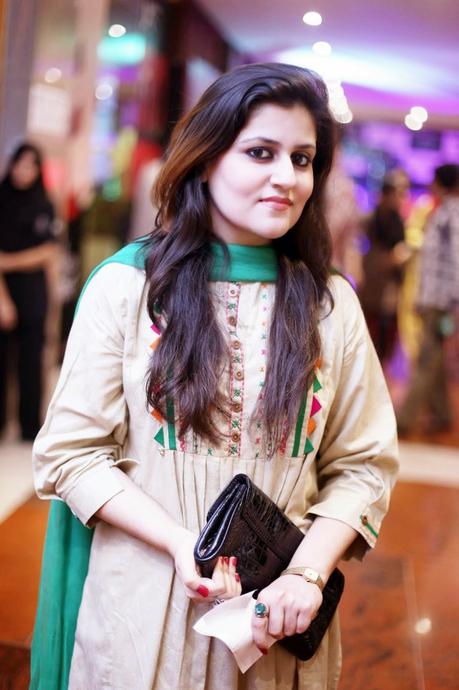 Your real name and pen name?
My real and pen name is Sara Naveed.
Please share some of the best memories of your childhood
The first 12 years of my childhood have been spent in Sharjah, U.A.E. After I turned 12, my family moved to Pakistan because my father wanted to establish a business here.
Childhood has been well spent, I must say that. Childhood is a phase of your life when you are completely unaware of major issues pertaining to life. You live a carefree life when all you to have to worry about chocolates, toys, watching movies and attending birthday parties.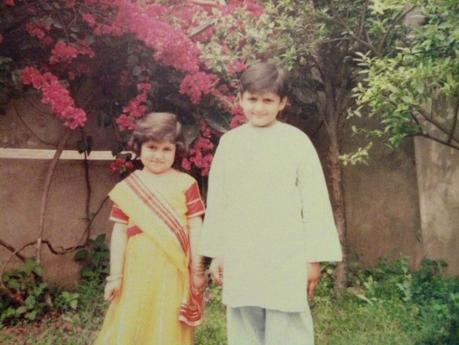 About your education?
After completing my matriculation degree, I opted for pre-medical. I must admit during that time, I paid less attention toward being a doctor and hence scored less in the final examination. My interest diverted and I stumbled into the business line. I did Bachelors in Commerce followed by Masters in Banking and Finance. Education is something that has no end. I intend to take MPhil and then go for Ph.D.
What career did you plan during your education days?
I had originally planned to become a doctor but I guess fate had some other plans for me.
Sara Naveed Can Speak English, Urdu, and Hindi
What languages can you speak and write?
I can speak and write English and Urdu quite easily. Hey, I can speak Hindi too. (Winks)
What is your biggest source of inspiration in life?
My biggest source of inspiration comes from the fear of losing. Failure scares the hell out of me. If I want to achieve something then I'd go for it; no matter how hard it is.
What hurts you most in this world?
Family separations and heartbreak hurt the most, I guess.
What is the biggest challenge you have faced? How did you overcome it?
My biggest challenge was to go out of the city to complete my Master's degree and stay away from my family in a girls hostel. I guess at that time I found it really challenging for myself and I'm glad I made that decision. Living alone and far away from family taught me to live an independent life. I felt more confident than before.
What is your favorite genre and why?
My favorite genre is Romance because I've been grown up watching Bollywood romantic movies (Laughs). Jokes apart, romance is the only genre that intrigues me and that is why I've decided to write romantic novels whenever I intend to write because I feel I am good at it.
When did you start writing? What is the purpose of your writing?
I've been writing fanfiction since my teenage years in various celebrity fan clubs and forums. From there my interest grew for writing. There were a couple of readers who enjoyed reading my fanfictions back then. I still remember my friend once told me to write a story and become a published author but I never took her advice seriously.
Sara Naveed Writes To Express Her Innermost Ideas
I am amazed how I finally took the initiative and started writing. The purpose of writing is to express your innermost ideas and desires and share it with the audience. Writing gives me peace and another reason to live.
Which of your work has been published so far? Would you like to share a synopsis of your work?
My first fiction book – Undying Affinity has just been released. Here is the synopsis;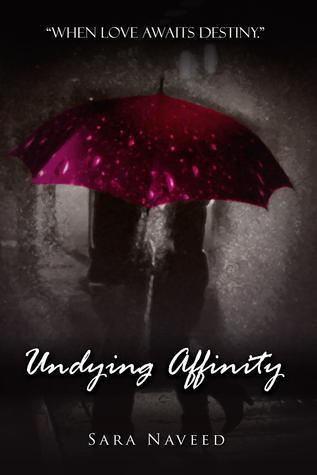 Twenty-two years old, Zarish Munawwar, has everything she could ever ask for in life; an elite family, a high-profile status, a bunch of good friends and a childhood friend. Being childish, stubborn, imperious, extravagant and a bit impulsive at making important decisions pertaining to her life is what perfectly describes her personality. She takes life easily and can get anything she desires. To her, life is a bed of roses.
It is only when she meets, (Guy's name), her mentor and finance professor at the university, her perspective of life completely changes. He looks quite young for his age as every girl at the university thinks he is attractive, seductive, intellectual and rather intimidating. This charming man is every girl's fantasy and she also finds it hard to resist him.  But is he fascinated by her?
Little did she know how one little interaction could bring about so many twists and turns in her life.
Do not miss this romantic tragedy as it will encapsulate you totally and will stay in your heart forever.
What are your forthcoming writings?
I have my first book which has recently come out. Then I am working on another book which is also an intense romantic tragedy.
What keeps you motivated towards writing?
What Motivates Sara Naveed Towards Writing?
When I come across a good book, I always think why this idea did not occur in my mind. Why couldn't I write such a terrific story? So yeah, I guess every well-written book with the engrossing story is the only factor that motivates me toward writing.
If Writing a Book is taken as a project, What are the key essentials you take care of in Project Management?
I did not follow any rules and regulations while penning down my first book. It just came out naturally.
How do you plan, schedule and monitor your writing commitments?
I always plan to write on daily basis. If I do not write daily, then I lose the temperament and eventually the story or any particular scene that I'd imagined, skips out of my mind. So whenever an idea strikes my mind, I plan to write it down as soon as possible.
What is generally your preference in reading – a paper book or ebook? And why?
I will always prefer a paperback to an e-book. I believe when you're reading via an e-book, the impact of reading is lost somewhere. The feeling you get when reading through a paperback is incomparable. I love reading paperbacks because I love the smell of the books. The idea of turning pages and then listen to the sound of turning a page drives me crazy.
How much real life goes into a fiction writing?
I believe fiction is interlinked with non-fiction. The only difference between the two is that the former has to make sense. Writers write what they've experienced or seen in their real life. Therefore, real-life experiences are what creates fiction.
Is high level of imagination important to have for an Author?
Yes. Absolutely.
Sara Naveed Feels Imagination Is Very Important for A Writer
A writer is not a writer if he/she is not imaginative at all. Fiction is a pool of imagination. You cannot write unless you imagine or draw a picture in your mind.
Your dream destination on Earth?
I'd like to go on a world tour and visit all the exotic locales.
Your zodiac/ sun sign?
Aries.
Your favorite color and why?
My favorite color is white because it indicates peace and tranquility.
What is the last book you finished reading? What is the current book you are reading?
The last book I finished reading was Fangirl by Rainbow Rowell. Pride and the Prejudice by Jane Austen is the one I am reading nowadays. It's a cult classic.
Your favorite book and why?
I don't have one. It's a never-ending list. I fall in love with every good book I read. So, the favorite keeps changing.
Your favorite movie and why?
Again, it is a never-ending list.
Your favorite celebrity and why?
Fawad Khan because he is the protagonist of my book. The main character of my book is highly inspired by his personality.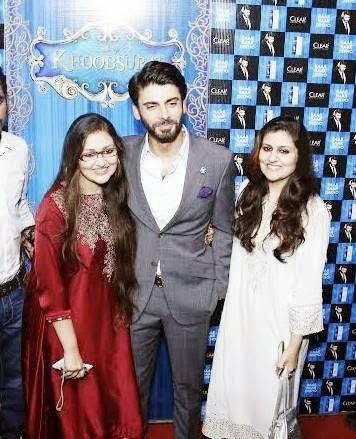 Your favorite food?
Chicken Biryani made by my mother.
Your favorite sports?
Badminton.
What is the force that drives you?
The passion of becoming a successful person one day.
What comes to your mind when you think of India?
Beautiful historical places and forts based in India. Taj Mahal for instance. I love India and I cannot wait to explore it one day.
Some quickies: 
Sun or Moon- Moon
Laughter or Smile- Smile
Morning or Evening- Morning
Coffee or Tea- Tea
Mountain or Sea- Sea
Long Drive or Short Drive- Long Drive
Silence or Conversation- Conversation
Water or Fire- Water
Air or Earth- Air
Mars or Jupiter- Mars
Tulip or Rose- Rose
Sara Naveed Prefers Rose Over Tulip
Red or Blue- Red
Left or Right- Right
Glance or Stare- Stare
Fame or Money- Money
Boy or Girl- Girl
Day or Night- Day
Tree or Plant- Tree
Love or Passion- Love
What three words come to your mind for each – 
Technology- Necessity, intelligence, Next Generation
Life- Unpredictable, blessing, dream
God- Generous, Merciful, Beneficent
Humanity- Kind, helpful, supportive
Terrorism- brutal, inhumane, terror
Racism- injustice, cruelty, discrimination
Childhood Abuse- cruelty, injustice, discrimination
Love- blessing, best feeling, life
Parenting- blessing, love, life
Old age- inevitable, unavoidable, mercy
The first thing you do in the morning after waking up?
I drink a glass of water.
Last thing to do before sleep?
Pray to Allah.
If one fine morning you wake up and find your sex changed to the opposite, what will be your first reaction?
I would plead God to change my sex as soon as possible because I am blessed to be a woman.
State your signature line/ tagline/ best quote
Love me for a reason and let the reason to be love.
The title of your autobiography would be…
Pakistani Fiction Writer
Sara Naveed's Links & other relevant details:
Publisher: Amazon – http://www.amazon.com/Undying-Affinity-Sara-Naveed-ebook/dp/B00P53QSOY/ref=sr_1_1?ie=UTF8&qid=1419353479&sr=8-1&keywords=Undying+Affinity
Twitter handle: @SaraNaveed
Facebook page: www.facebook.com/saranaveedwriter
Goodreads author page: https://www.goodreads.com/user/show/13168057-sara-naveed
Goodreads book page: https://www.goodreads.com/book/show/23499489-undying-affinity
Any other links: www.saranaveedwriter.blogspot.com