Say Good-Bye to Cavities & Hello to a Happier & Healthier Smile with Colgate Total Advanced
By Erin

Ever since I was a little girl, I did whatever I could to keep my teeth clean to prevent cavities and unnecessary visits to the dentist. How ironic was it then that I spent many days and missed quite a bit of school during my childhood going to the orthodontist and other specialists to be poked and prodded,  and had all sorts of stuff poured into my mouth to make molds for this and that. My mouth was too small for all my adult teeth coming in, I even had to have surgery so that the specialist could dig under my gums to get a couple of adult teeth out.
Once I was finally done with all of that mess during the first half of my high school years, you can bet I wanted to do whatever I could in regard to tooth protection, preventing cavities, and keeping an overall clean mouth and clean happy teeth to not have to go back to the dentist, orthodontist or other specialist unless it was just for a check-up and quick cleaning!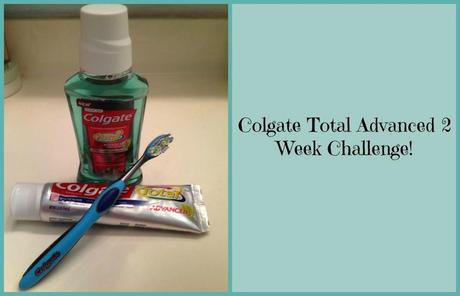 It is so important to have a clean mouth and for tooth protection, to prevent cavities since if your teeth are hurting you, then that pretty much affects everything else you do. It's no fun at all and hard to get anything done when you have severe pain throbbing in your mouth!  I brush and floss my teeth as well as use mouthwash twice daily  in an effort to improve my oral health and prevent additional cavities. I just started a 2 week regimen to help create a happy and healthy smile with Colgate Total Advanced Products including Colgate 360 Total Advanced Toothbrush, Total Advanced Toothpaste for Whitening  and Total Advanced Mouthwash in Spearmint Surge flavor. I'm excited about using the Colgate Total Advanced products to improve my oral health.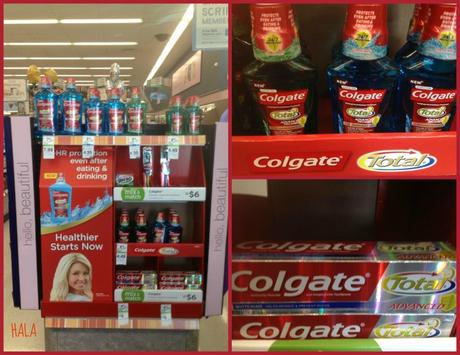 To get my special Colgate goodies I went off to Walgreens and I was happy to see that Spearmint was available for the mouthwash flavor in addition to Peppermint.  If you don't see the Colgate Total Advanced Mouthwash make sure to ask an associate as the mouthwash was in low supply on the shelves when I went. There were only a few on the display and a couple left in the oral health isle with all of the other mouthwashes. You can view my entire shopping trip here in my Google + Album

The Colgate 360 Toothbrush, Total Advanced Toothpaste and Total Advanced Mouthwash are on sale this week at Walgreen's if you use your Balance Rewards Card. Through June 22nd they on sale for $3 each and you will also receive a $2.50 Register Reward good to use on your next purchase! When I went they were on sale 2 for $6 and I got a $1 reward to use on my next purchase, so this current deal is even better than what I got! Still you can see I saved quite a bit on my shopping trip by using my Balance Rewards Card!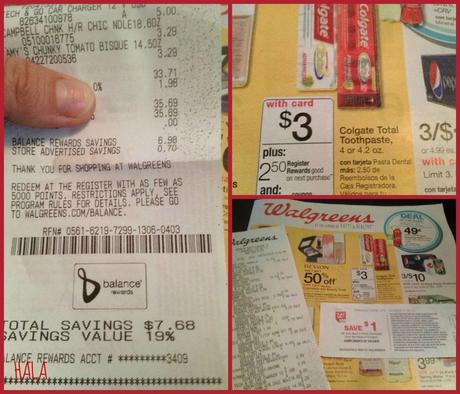 For the next two weeks I will be using the Colgate Total Advanced products twice daily and I'm excited to see the results. On July 1st I will be sharing a before and after picture, so make sure to stop by to see the results. So be sure to join me on Instagram as that is where I'll be posting my before and after photos side by side!  Let's see how Colgate Total Advanced can change that smile. Will you join me? I'd love to see your smiles!


You can also connect with Colgate on Twitter @ColgateSmile  and Facebook